People might not think shooting a balloon out of the sky is a substantial feat for a fighter pilot. But surround that balloon with enemy anti-aircraft fire, fighter planes, and a host of infantry on the ground, and it gets complicated.
Home in Arizona
Frank Luke was born on May 19, 1897, in Phoenix, Arizona to a German immigrant family. A brawler from a young age, perhaps due to living with eight siblings, Luke was known for his athleticism and bare-knuckle fighting matches. It was hardly a surprise that Luke was quick to enlist when the United States entered WWI in 1917. He opted for the aviation section of the US signal corps and in September received pilot training. He was commissioned as a second lieutenant in March 1918, and then he was sent to France to fight the Germans.
Continuing his brawler spirit, Luke was known to be a discipline problem and frequently disobeyed orders. Often he flew without an escort with the belief he was just fine on his own. Thankfully for the Allies, such an arrogant spirit is just what they needed.
Observation balloons were proving to be quite effective in coordinating and directing German attacks. The balloons position in the sky dominated the terrain making the element of surprize difficult if not impossible. Due to their enormous contribution, the balloons were heavily defended with anti-aircraft guns and infantry on the ground. Attacking a balloon was to invite a fierce fight; the perfect job for a brawler from Arizona.
In for the Kill
Due to the danger, US commanders asked for volunteers. Without hesitation, Frank Luke rose to the challenge with his friend Lieutenant Joseph Wehner. Together they formed a deadly duo and earned quite a name for themselves. Wehner flew protective cover while Luke attacked the balloon soaring in to shoot it down.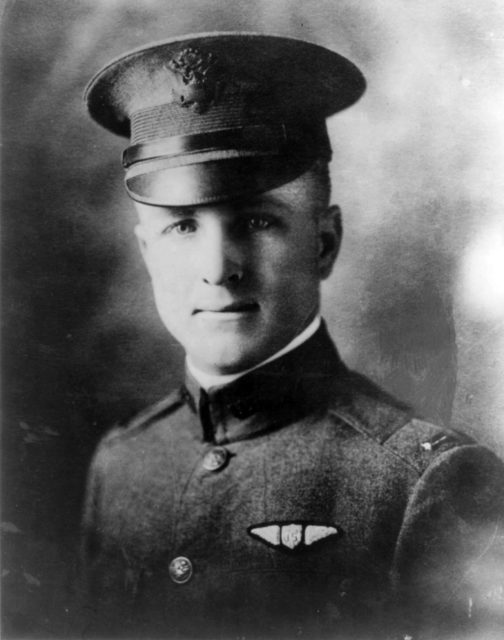 They began an incredible string of victories starting on September 12. First one, then two, and the numbers climbed with each new sortie. However, on September 18 Luke and Wehner were involved in a dogfight with a couple of Fokker D.VIIs when Wehner was shot down and killed in action. Luke destroyed the two D.VIIs, a Halberstadt fighter biplane, and two more balloons.
Despite the loss of his friend, Luke remained committed to the mission. On September 28 he picked up his 14th and 15th victories. Claiming engine trouble he chose to spend that night at the French aerodrome at Cicognes. Returning to his base the next morning he was threatened with arrest by his commanding officer for being AWOL. Without authorization and in true Frank Luke style he took off and headed for the front near Verdun. There his group commander canceled the arrest order and gave Luke implied approval to continue with his attacks on the balloons.
Final Stand
That evening Luke took off on what would be his last flight. Heading six miles behind enemy lines and three German observation balloons Luke did his worst upon them. He shot down all three bringing his total to 18 aerial victories and placing him second on the list of American pilots with successes in WWI. Luke would have been pleased to continue the race to be number one, but a German machine gunner had other plans. A single bullet struck Luke near his right shoulder.
Severely wounded Luke knew he had to land his plane but not before strafing some German infantry along the way. Once grounded he headed for a nearby stream but about 200 yards from his aircraft he collapsed. As the German infantry moved in, Luke drew his Colt 1911 and attempted to fire before succumbing to his wounds.
It was the end for the "Arizona Balloon Bomber" but not the end of his legacy. After receiving testimony from both German and French sources he became the first airman to be awarded the Medal of Honor. It was presented to his father in 1919 and is now on display at the National Museum of the United States Air Force.