Chasing a Dream
Merian C. Cooper was born in Jacksonville, Florida, United States. He was the youngest of his siblings and at the age of six, he started to dream about exploration and adventures, a common dream among future aviators. Then he studied at the United States Naval Academy, but didn't finish it and became a journalist.
It was not enough to satisfy his taste for adventure. In 1916, Cooper joined the US National Guard and was to help catch Pancho Villa in Mexico. The year after, he was appointed lieutenant, yet he refused the promotion because he wanted to participate in direct combat. To fulfill his desires, he went to the Military Aeronautics School in Atlanta to learn how to fly and graduated with the top grades in his class.
World War I
In autumn 1917, Cooper went to France as a rookie, then learned the skills of a bomber pilot in Issoudun, France, and served with the 1st Day Bombardment Group. On one of his missions in 1918, he was shot down over Germany and suffered burns and injured his hands. His general signed a death certificate for him, but that's not the end of the story. Cooper survived somehow and was taken prisoner.
After World War I came to an end, he returned to France, but not for long. On February 1919, Captain Cooper went to Poland with a mission from the American Relief Administration to provide aid to the destroyed countries of Europe. In the meantime, Russia transformed into the Soviet Union after the October Revolution in 1917. This would prove fateful for the future life of Merian C. Cooper.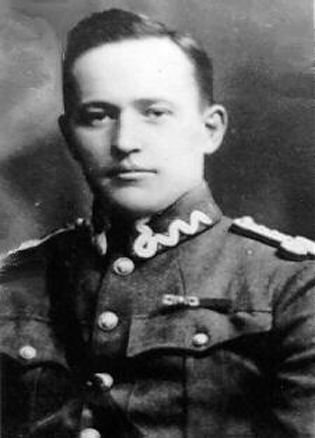 Polish-Soviet War 1919-1921
In Poland, he often discussed the importance of the air force in modern warfare. Cooper also had a second motive to help Poland – as he often mentioned, his grandfather John Cooper served under Casimir Pulaski in the Siege of Savannah and considered him as a friend. Merian wanted to repay this debt and the possibility was soon on the horizon.
With the outbreak of the Polish-Soviet War, Cooper got permission to form a squadron, so he went back to France, recruited eight more pilots and returned to Poland with Cedric Fauntleroy. All of them were assigned to the Polish 7th Air Escadrille, better known as the Kościuszko Squadron. Faunterloy was a commander, Cooper led the second group "Pulaski".
In 1920, Cooper and his Escadrille fought on the front. They supported many actions, including the Advance on Kiev, mostly on reconnaissance missions and fights against Budyonny's Cavalry Army. On one of these missions, Cooper and his crewmate Crawford were shot down, yet they managed to escape on foot. Two months later Cooper became a commander of the squadron assigned to the city of Lviv.
On 13th of July 1920, Merian C. Cooper was shot down for a third time. This time, it happened behind enemy lines. The Soviets captured him. He tried to escape and because of that Russians sent him to a labour camp near Moscow. Free spirits like his were impossible to tame, and he tried to escape again with two others Polish POWs. This time, he was successful and after 700 kilometers they reached Latvia and from that point they headed back to Poland.
Thanks to the supplies and volunteers from many countries, Poland managed to win that war. In Polish historiography, it's often called the "Miracle over Vistula". Merian C. Cooper repaid the debt of his family and gave back even more. For valor, he was decorated by Józef Piłsudski with the highest Polish military decoration, the Virtuti Militari.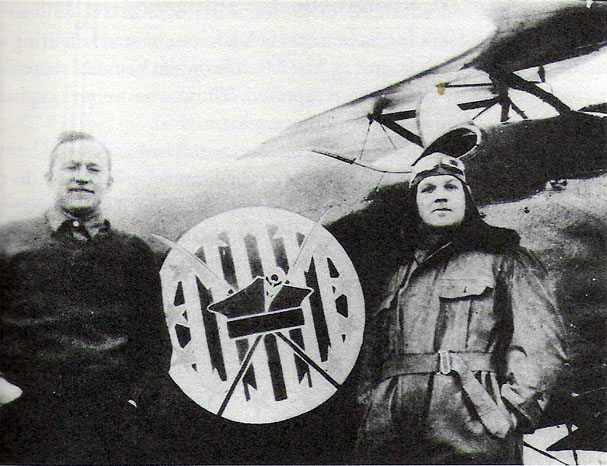 Career
Cooper wrote "Things Men Die For" during his time as a prisoner-of-war. It was a hapless autobiography published in 1927. Why was it hapless? In 1928, Merian started to regret releasing some details about "Nina" (Małgorzata Słomczyńska) as it was proof of his relationship outside the wedlock, so he bought back over 5,000 copies of the manuscript, almost all the amount which had been printed. His life in Poland was also an inspiration for the movie "The Starry Squadron," a romantic story about Polish girl and an American volunteer pilot. Unfortunately, all copies of this movie were destroyed by Soviets after the WW II.
His most famous work is "King Kong" from 1933, a movie that everyone knows. He wrote the screenplay and was co-director of it and even flew in the scene where an aircraft was shooting at the giant gorilla. He was the one who finished off the King Kong. The movie was a huge success that brought over 1,8 million $ (and a single ticket cost 0,15$).
As well as "King Kong," Cooper also worked with the following movies: "Grass" (1925), "Chang" (1927), "Gow of the Head Hunter" (1928), "The Four Fathers" (1929), "Gow the Killer" (1931), "Roar of the Dragon" (1932), "Headline Shooter" (1933), "Flying Devils" (1933), "The Son of Kong" (1933) and "She" (1935), along with many others, in total he was a producer of 67 movies, writer of 12, director of 6, cinematographer of 5 and an actor in one.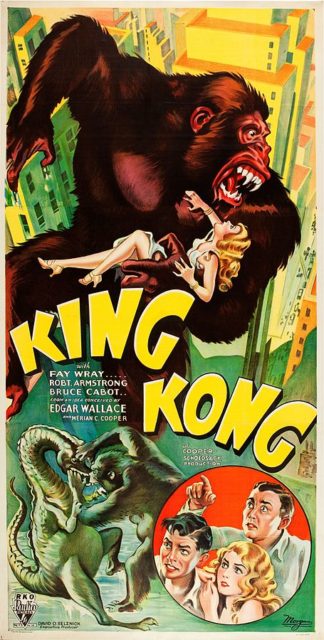 The War again…
World War II for the United States started in 1941. Cooper was 47 years old, yet he re-enlisted and was commissioned a colonel in the U.S. Army Air Forces. He served with Colonel Robert L. Scott in India and also worked as logistics liaison for the Doolittle Raid. He later served in China as chief of staff for General Claire Chennault of the China Air Task Force, which was the precursor of the Fourteenth Air Force and served then from 1943 to 1945 in the Southwest Pacific as chief of staff for the Fifth Air Force's Bomber Command.
At the end of the war, he was promoted to brigadier general. For his contributions, he was also aboard the USS Missouri to witness Japan's surrender.
It's worth mentioning that the famous 303 Squadron inherited all traditions from the Polish 7th Air Escadrille, including the honor badge design. It was one of the most successful squadrons during the Battle of Britain.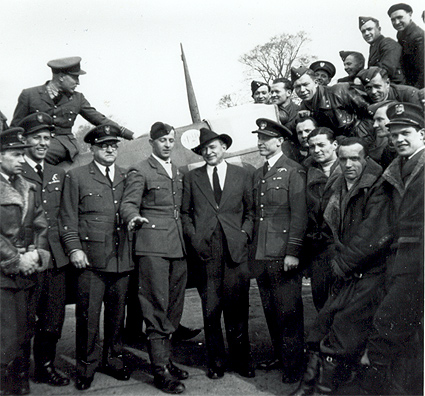 Recognition and Death
He was awarded the Order of Virtutti Military, Poland's highest military decoration for heroism and courage and also the Polish Cross of Valour.
Additionally, he was awarded the Mexican Border Service Medal, the World War I Victory Medal, the Asiatic-Pacific Campaign Medal, and the World War II Victory Medal. Also awarded the Distinguished Service Cross, but he declined to accept the medal.
Cooper was awarded an honorary Oscar for lifetime achievement in 1952 and have a star on the Hollywood Walk of Fame, though his first name is misspelled "Meriam".
Merian C. Cooper died in 1973 at the age of 79 in San Diego, California.