By Cheshire Military Museum for War History Online
The Battle of Mons was the first major action of the British Expeditionary Force (BEF) in the First World War. It was a subsidiary action of the Battle of the Frontiers, in which the Allies clashed with Germany on the French borders.
When Britain declared war on Germany on 4 August 1914, British soldiers were sent to the eastern French border to meet a rapidly advancing German Army. On 24 August 1914, they took part in The Battle of Mons.
At this battle the 1st Battalion of the 22nd (Cheshire) Regiment, as part of 15th Brigade, 5th Division stood outside the Belgian village of Audregnies, near Mons, with orders to take up a defensive position together with the 1st Battalion of the Norfolk Regiment. The role of these two Regiments, together with L Battery RA, the 9th Lancers, and the 4th Dragoon Guards was to provide cover for the withdrawal of the British 5th Division. Their action delayed the advance by four hours and in the end, it took four German Regiments, each of 3 Battalions to surround the Battalion, which was by now, standing alone.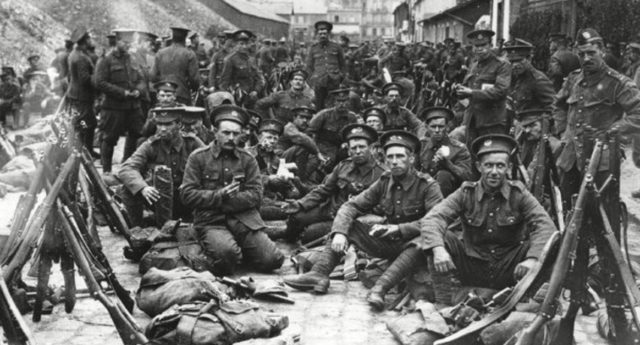 A senior German officer is reputed to have said: "I have captured a Division, but have nothing but Cheshires."
Throughout the battle, the Battalion labored under great disadvantages with great fortitude and morale. The Battalion suffered severe losses, and perhaps worst of all, they had been abandoned by the rest of the Allied army and left to fight to the death against an enemy sweeping down on their positions from all directions.
"The Battalion behaved magnificently in the face of terrible odds and immense difficulty; one could not expect more of them. They did their duty, and did it thunderingly well, as I should have expected from such a gallant battalion, and I am only grieved that they had such terrible losses"- Commander of 15th Infantry Brigade, Brigadier-General Count Gleichen.
A total of 40 men from the battalion remained unwounded. Of the 25 officers and 952 other ranks of the 1st Battalion who had been present at the start of the battle, only seven officers and 200 other ranks remained.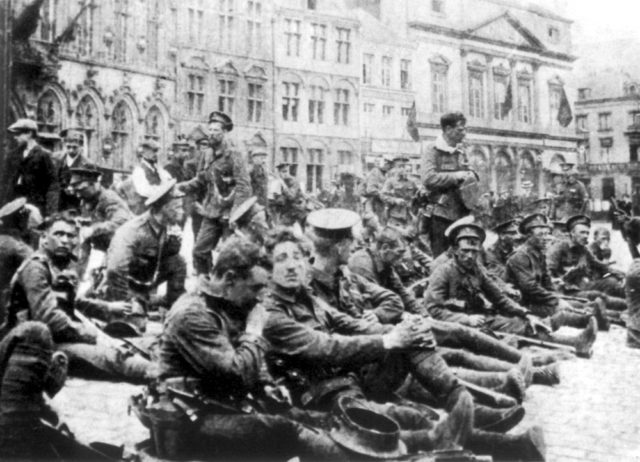 Although the British fought well and inflicted disproportionate casualties on the numerically superior Germans, they were eventually forced to retreat due both to the greater strength of the Germans and the sudden retreat of the French Fifth Army, which exposed the British right flank. Though initially planned as a simple tactical withdrawal and executed in good order, the British retreat from Mons lasted for two weeks and took the BEF to the outskirts of Paris before it counter-attacked in concert with the French, at the Battle of the Marne.
By Cheshire Military Museum for War History Online