In trench combat, any encounter you had with an enemy soldier was likely to be a life-or-death one.
The First World War is notorious for its huge death tolls on all sides of the warring nations, and the horrendous conditions soldiers had to endure in the trenches on both the Eastern and Western fronts. Most battle casualties were caused by artillery, with many additional deaths caused by machine guns cutting down swathes of men as they charged across No Man's Land.
It was rare that a force of soldiers actually got close enough to enemy trenches to engage in hand-to-hand combat. But when this did happen, the close quarters fighting was intensely brutal, with men doing their best to kill each other with anything they could get their hands on, from standard-issue rifle bayonets to trench knives to improvised weapons like clubs and shovels.
While rifle bayonets were standard-issue items for almost every enlisted soldier who fought in the First World War, regardless of which army he was fighting for, it soon became apparent that these weapons were not ideal for close quarters combat in the cramped conditions of enemy trenches.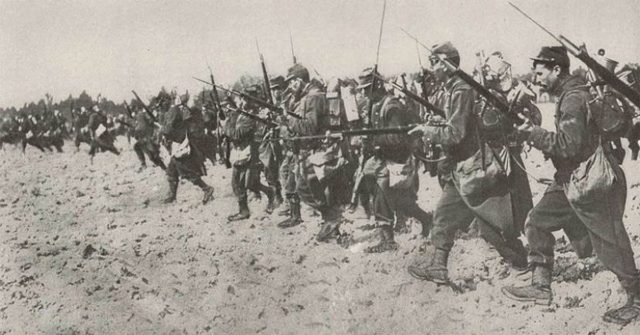 The bayonet had been a tremendously effective infantry weapon in the centuries prior to the 20th century, providing an infantryman with excellent stabbing reach, and proficiency in its use could be achieved with relatively little training compared to, for example, the mastery of a saber.
The bayonet, however, as effective as it was in pre-20th century warfare, was simply too large and unwieldy a weapon to use in such closely confined quarters as the trenches of WWI. The various armed forces involved in the war soon began to realize this, and many trained their men in basic hand-to-hand combat to supplement their fighting ability with rifle and bayonet.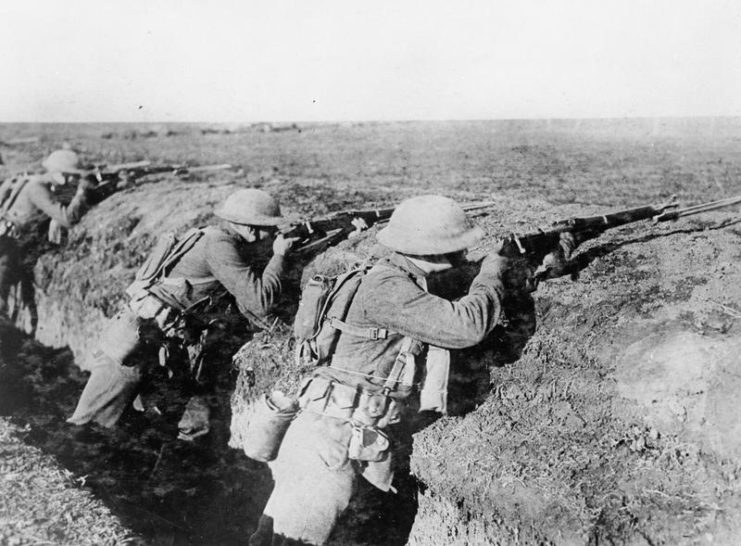 Germany was probably the first of the countries involved in WWI to provide more than just bare-bones hand-to-hand combat training to their troops. After Japan's victory in the Russo-Japanese War of 1904-1905, interest in the Japanese martial art of jiu jitsu soared in the West, particularly in Germany. They trained a number of their conscripted troops in jiu jitsu, but the practice was not widespread.
The Americans also began to experiment with teaching jiu jitsu to their fighting men from around 1916, but the primary focus of their hand-to-hand combat training for their troops remained on Western boxing and wrestling. The French and the Russians combined aspects of jiu jitsu with Western combat systems, coming up with their own hybrid styles – savate (French) and sambo (Russian).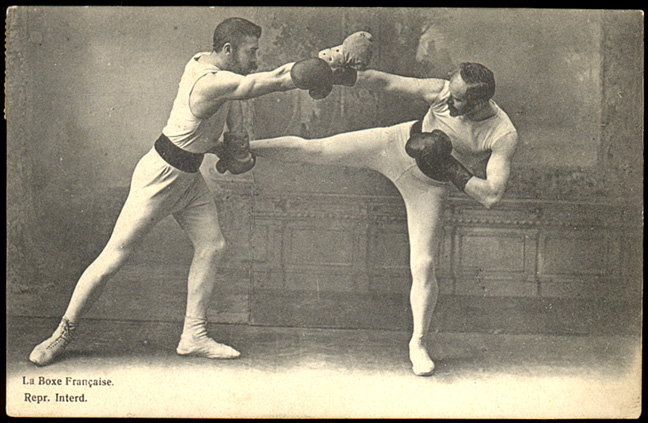 The Canadians – who soon developed a reputation as some of the most formidable trench raiders of the war – combined Western wrestling and boxing with elements of French savate and Japanese jiu-jitsu to create a style of hand-to-hand combat that was particularly effective.
The British, however, gave their fighting troops little training in the way of hand-to-hand combat, instead focusing their close quarters training on bayonet drills and, for officers, fencing. While these skills would have been effective on battlefields of the past century, they were not ideally suited to WWI trench conditions.
Of course, while unarmed combat skills are tremendously effective for defending oneself on the street, they can only go so far against an armed opponent – particularly in the case of trench fighting, in which any encounter you had with an enemy soldier was likely to be a life-or-death one.
Unarmed combat skills could only really be used if both fighters in an encounter somehow dropped their weapons, which did occasionally happen, but generally the outcome of close quarters fighting in the trenches would be decided by who had the most effective close-quarters weaponry – and how effectively they wielded said weapons.
This meant that all of the forces involved in the war began to equip those groups of men who would likely be involved in close-quarters trench fighting with weapons that would be effective in such situations.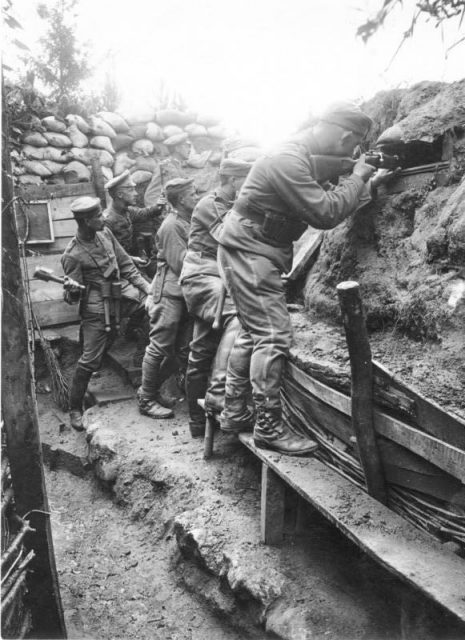 By 1915 trench raids, often conducted under cover of darkness, had become a regular occurrence in the war. The conditions in which the raiders knew they would be fighting necessitated the use of weapons that were far more suitable to close combat than rifles and bayonets.
Firearms were obviously the primary choice of a weapon for such a style of combat, with Colt and Browning pistols being favored, as well as various types of revolvers. Pump-action shotguns, nicknamed "trench brooms" for their ability to clear trenches, were also widely used, with devastating close-range effects.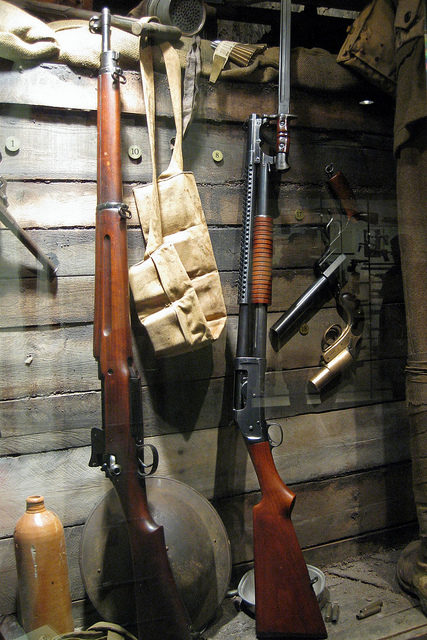 Melee weapons were needed too: with low-capacity firearms, the danger of running out of ammunition and not being able to reload in the frenzy of combat was very real. Trench-knives – with their knuckle-duster grip, straight, double-edged stabbing blade, and "skull-crusher" pommels – were used later in the war.
Trench clubs, with relatively short handles and a steel or iron head, closely resembling medieval maces, proved to be quite brutally effective. Hatchets were also popular improvised weapons, as were trench shovels. Some troops from North America carried indigenous peoples' weapons, such as tomahawks, which could be used at close range with devastating effect.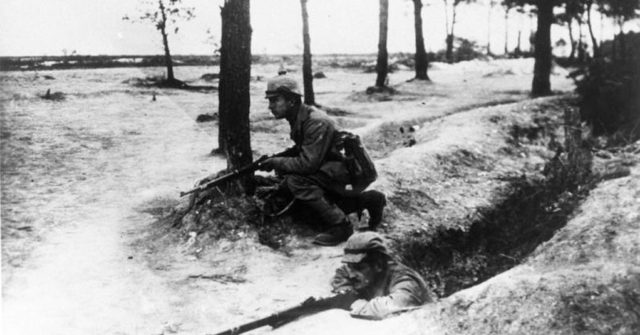 Read another story from us: Does Size Really Matter? – The Big Guns of WW1
The distribution of these weapons, however, was never widespread, and they were usually used by units who specialized in trench raiding. Bayonets remained the most common close-quarters weapon, and although they were not ideal for trench fighting, they saved – and took – many a life in WWI.