43% of the population of Britain did not realize that the Battle of the Somme occurred during World War I, according to a survey by the National Army Museum. The Survey was held earlier this year in preparation for the 100th anniversary of the offensive.
46% didn't know that the battle occurred in 1916 in France. The least knowledgeable group was the "baby boomers" – 88% of those aged 55 to 64 said that they knew little to nothing about the battle.
Tristan Langlois, the head of learning at the National Army Museum (NAM), said, "This year marks the centenary of the Battle of the Somme, arguably one of the most significant battles of the First World War, and it's important that the sacrifices that were made both in battle and at home aren't forgotten."
More than 2,000 people were polled at the launch of the museum's Somme "centenary learning package". The package included maps, videos, and stories of soldiers who fought there, including their diary entries and photos.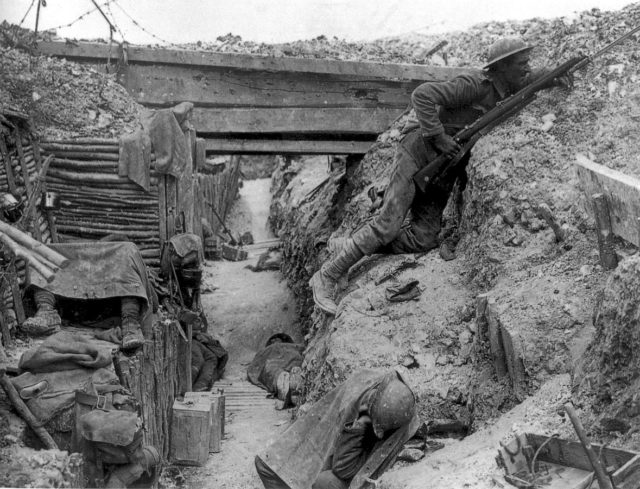 The Somme battle claimed nearly 20,000 British lives on the first day alone. By the time it ended, 141 days later, there were over a million casualties on the two sides.
The centenary was marked with a series of formal events. These included a national commemoration in Manchester and vigils at Westminster Abbey in London, Edinburgh, Cardiff, and County Down, Northern Ireland.
On July 1, an international commemorative event was held in Thiepval in northern France, where a memorial stands for the more than 72,000 unknown soldiers who died in the battle.
The fight at the Somme began on July 1, 1916. It was supposed to be a decisive victory for the British and French but became a stalemate on a field turned to mud by torrential downpours in October.