This video looks at five of the best the rifles used by the forces that fought in World War II.
These are the French MAS-36, the Japanese Arisaka Type 99, the German Mauser K98k, the British Lee Enfield, and the M1 Garand used by the United States.
MAS 36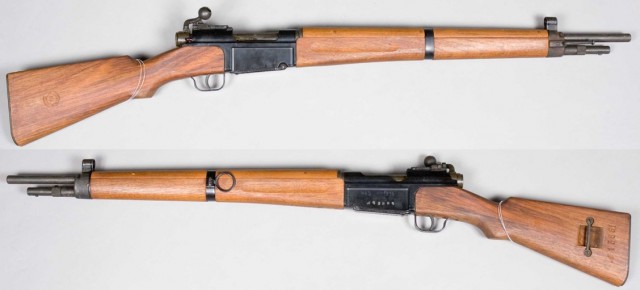 The MAS 36 is a short- barreled, 7.5×54mm carbine- style weapon. It was introduced in 1924. It combines features of other rifles, such as the British SMLE, the US M1917 Enfield, and the German Mauser. It has been described as 'ugly' but efficient. It has both front and rear sights. The MAS 36 has a 17-inch bayonet attached, which is released by a spring plunger.
Arisaka Type 99

The Arisaka Type 99 is a bolt-action rifle, one of the strongest made. But toward the end of World War II, they were made with poor quality parts, and shortcuts were used in production. They appear crude and unfinished, and later rifles were even unsafe. It also suffered from strong recoil due to its light weight.
Lee Enfield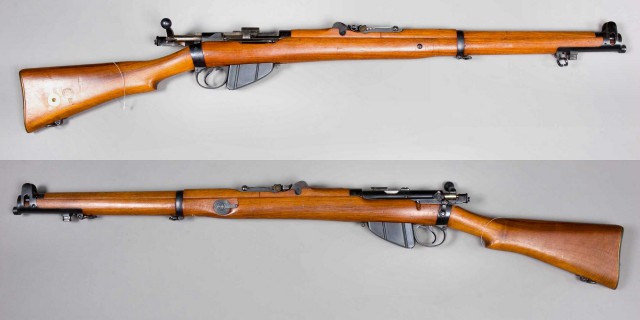 The Lee Enfield is a bolt-action repeating rifle with a ten round box magazine. It was the main rifle of the British and Imperial troops from 1895-1957, though it remained in service until the 1990s. Even now it remains in service in many Commonwealth nations The Bangladesh Police use it, as do the Canadian Rangers. 17 million Lee- Enfields are used throughout the world. The rifle takes its name from its designer, James Lee, and factory in Enfield where it was made.
Mauser K98k
The German Mauser K98k was adopted by the German Army in 1934. It is a controlled-feed, bolt action short carbine, relied upon for its accuracy and range. It could fire up to 1090 yards. Its magazine takes five 7.92×57mm cartridges. Each rifle was equipped with a cleaning rod fitted through the bayonet stud. The Mauser was used by all branches of the armed forces throughout World War II. The Red (Soviet) Army would often use captured Mausers.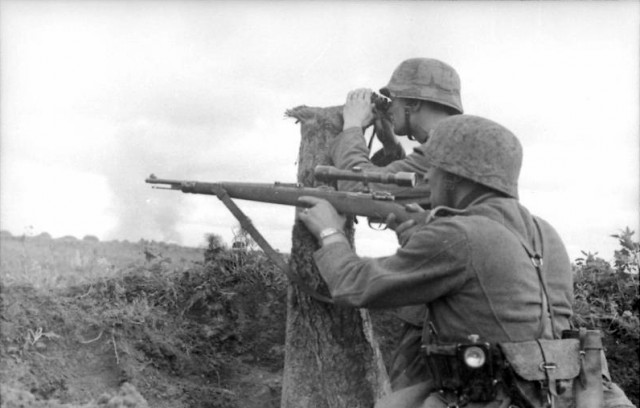 M1 Garand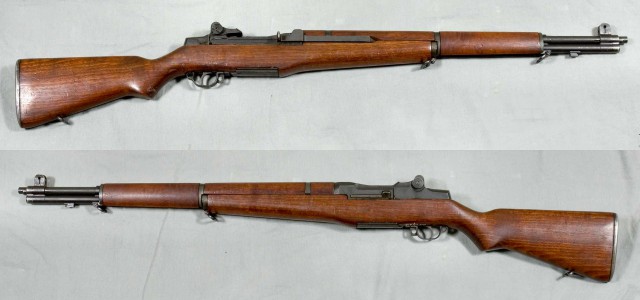 Named after its designer, the M1 Garand was named by General George S Patton 'the greatest battle implement ever devised'. It was the standard weapon of all branches of the United States military. It is a semi-automatic rifle with a 30-06 Springfield cartridge. It was used by the U.S. military from 1936 – 1957. Today it is still used, but only for drill purposes.
Video