Jim "Pee Wee" Martin – An original "Toccoa Man" of Col. Sink's 506th PIR / 101st Airborne Division in WWII runs "Currahee Mountain" in Surrey, England, site of the filming of HBO's "Band of Brothers" series and Currahee Mountain in Toccoa, GA. in 2013 at the age of 92.
Jim "Pee Wee" Martin is one of the few "Toccoa Originals" of the famous WWII era 101st Airborne Division "Screaming Eagles" who remain with us. Jim continues to meet the public and carry forward the legacy of his experiences and lessons learned on D-Day in Normandy, during "Operation Market Garden" in Holland, in the snow outside Bastogne during the "Battle of the Bulge" and under Hitler's "Eagles Nest" in Berchtesgaden.
He does this as a representative of those he served with during The Second World War, and in the hope that this history and those lessons will not be forgotten.
Produced by Doug Barber, images from Jim Martin Facebook Page
The Real Currahee
A few months after running the Surrey Currahee he returned to Toccoa and ran part of the real thing, these pictures were taken that day: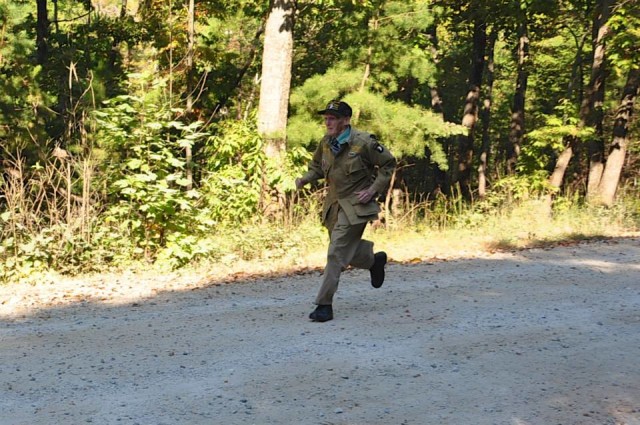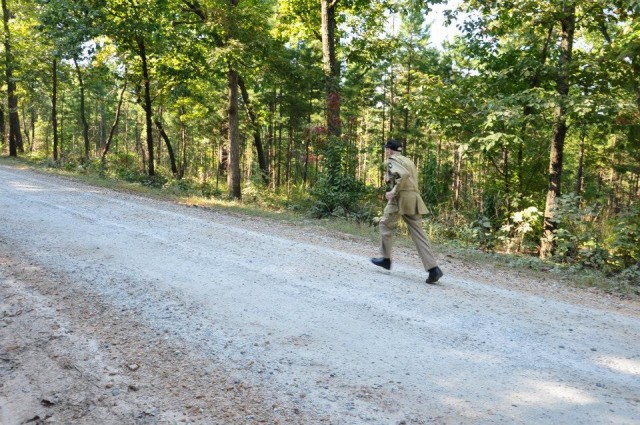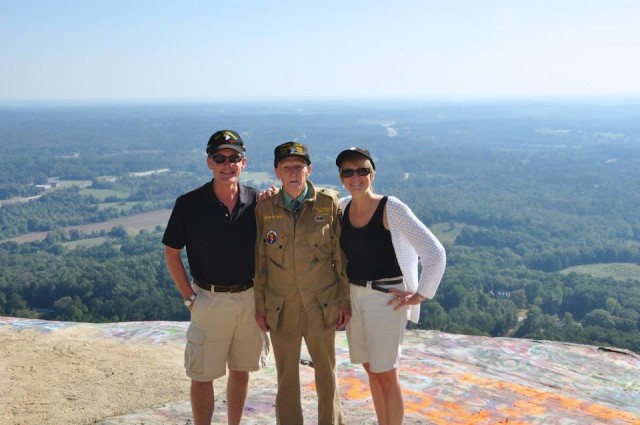 Running Surrey Currahee