World War II saw its fair share of heroes. Yet while many men were decorated for their bravery, sometimes these incredible stories were also tragic ones.
One such story concerns 2nd Lt David R. Kingsley, who served in the US Army as part of the 97th Bombardment Group, Fifteenth Air Force during Word War II.
He was born in Portland, Oregon in 1918. Entering the US Air Forces in 1942 from the fire service, he was then promoted to 2nd Lt.
The 97th Bombardment Group were flying over the city of Ploești (now Ploiești) in Romania on June 23rd 1944. A bombing raid was underway, though Kingsley and his crew took a severe amount of flak in their B-17. Things were so bad the aircraft had to leave the formation. But that didn't prevent them from carrying out the mission, and a deadly payload was duly dropped.
Not that the Germans were going to let them fly away free. A trio of Me 109 planes finished the job, making a crash inevitable. Gunners in both the tail and ball turret of the aircraft were hit.
2nd Lt Kingsley tended to both of them as the bullets flew all around. Tail gunner SSgt (Staff Sergeant) Michael Sullivan found himself in an even worse situation once orders were given to bail out. His parachute harness, removed so he could be treated, was nowhere be found.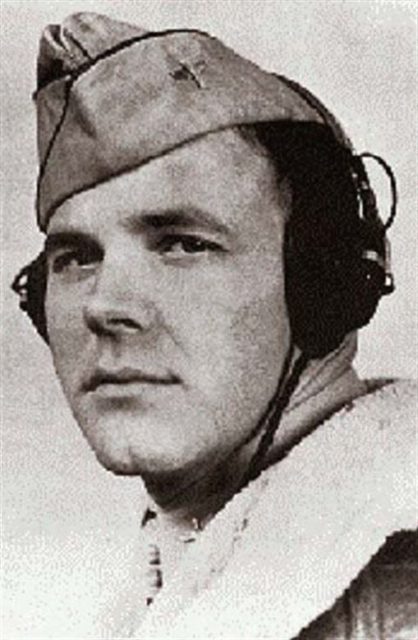 What Kingsley did next was truly the ultimate sacrifice. He fitted SSgt Sullivan with his own harness. The tail gunner made it off the plane. His 2nd Lt didn't, perishing in the crash aged just 25.
He was posthumously awarded the Medal of Honor the following year and buried at Arlington National Cemetery. In his home state of Oregon the Klamath Falls airport site was dedicated Kingsley Field in 1957. Also among the tributes are a memorial constructed using part of his plane.
Another Article From Us: Have You Heard of The Special Forces Ghost Car That Operated in Bosnia (with video)
You can follow Yarnhub on Facebook and YouTube also Instagram
This was built in 2004, where the aircraft crashed near Suhozem, Bulgaria. It is dedicated both to Kingsley and 7 family members who died when the plane went down.