There are those who merely exist in life, simply going through the motions and completing the average tasks required for another day. Then there are those who look beyond the daily grind, those who prevail through some of this life's greatest hardships and still make it a point to enjoy life to the fullest, for as long as they can.
The living survivors of the Easy Company unit of the United States Army definitely belong in the latter category.
The veterans of the Easy Company, the second battalion of the 506th Parachute Infantry Regiment, 101st Airborne Division, have become household names after the events of WWII. In fact, their stories were so inspiring that Stephen Ambrose, a historian and author, wrote the book Band of Brothers based on the harrowing events that made up their military careers, which later went on to become the popular HBO miniseries.
With a vast collection of wartime history under their belts, the 101st Airborne Division certainly had reason to be put in the spotlight. Nicknamed the "Screaming Eagles," this group of heroic soldiers went through a lot of larger-than-life experiences.
After making it through grueling, basic training at Camp Toccoa, Georgia in July 1942, these freedom fighters went on to the beaches of Normandy during American Airborne landings. Their arrival led them into many notable periods of the war effort, such as Operation Market Garden, the Battle of Bastogne, and eventually ending at Hitler's Eagle Nest, just as the war was coming to a close.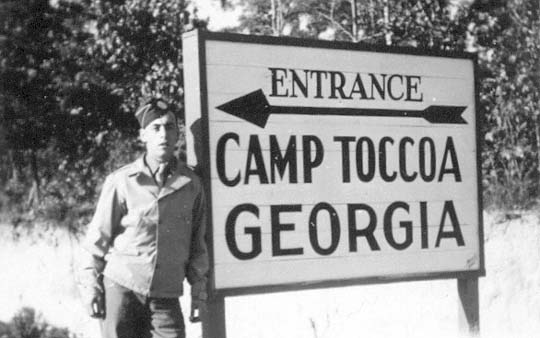 Such a rich history in WWII infamy certainly deserves its fair share of attention – as do the men who put their lives on the line living through it. And for the 16 Easy Company vets who are luckily still alive to this day, life continues to be a beautiful reminder of just what exactly they were fighting for all those years ago.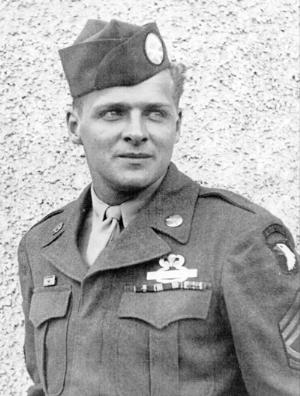 Take Donald Malarkey, for instance, the oldest living Easy Company vet at the age of 94. Making his way up the ranks to get the title of Technical Sergeant during his time in the PIR, Malarkey was no stranger to the perils of life on the lines.
A Catholic athlete growing up in Oregon, Malarkey had a zest for life that carried him through some of the darkest periods his unit was forced to undergo. Drafted in July of 1942 after finishing his training, he landed with his fellow paratroopers in Normandy the morning of D-Day and fought his way through numerous tribulations.
In fact, Malarkey served the most time on the front lines than any other Easy Company member, proving his willingness to put himself before others and give his all for the sake of his country. His heroism left him with a decorated return to the US, receiving honors such as the Bronze Star, Purple Heart, American Campaign Medal, Good Conduct Medal, and multiple others detailing his success and brave determination on the battlefield. Thankfully, he continues to relive his glory days in the peace of his home state.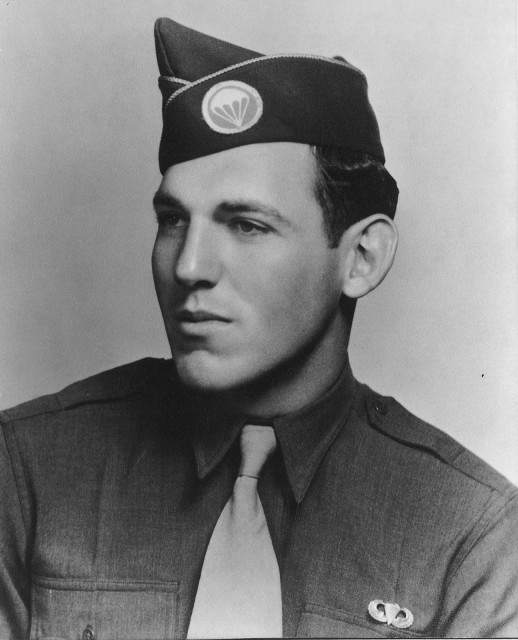 Another remaining survivor, Sergeant Edward Tipper, made a name for himself as a "runner" for Captain Herbert Sobel, the training officer of the Easy Company unit at Camp Toccoa. Born in Detroit, Tipper originally signed up for the Marine Corps after the attack on Pearl Harbor, but he was rejected due to dental issues.
Therefore, he made his way into the league of paratroopers that would become his new family out on the battlefront. Now at the age of 94, Tipper can reflect on his time in the unit from the comfort of his home in Lakewood, Colorado.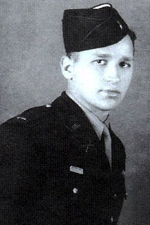 Wounded in more ways, Colonel Edward Shames is a still-living member of the 506th Infantry Regiment who really felt the impact of his time in the army. Shames, a volunteer from Virginia who was called for active duty in August 1942, was a noted soldier who continuously impressed his higher-ranking officers over his military career.
While in combat, Shames suffered a wound to his left leg, but this flesh wound wouldn't hit him as close to home as the horrible sights he saw in Europe. He was forced to witness some of the Jewish concentration camps in Germany, which – as a man of Jewish descent – deeply affected him on a personal level.
Despite these troublesome periods of his life, Shames survived and has since moved on, escaping the events of his younger years in Virginia Beach and embracing every moment his 93 years has afforded him.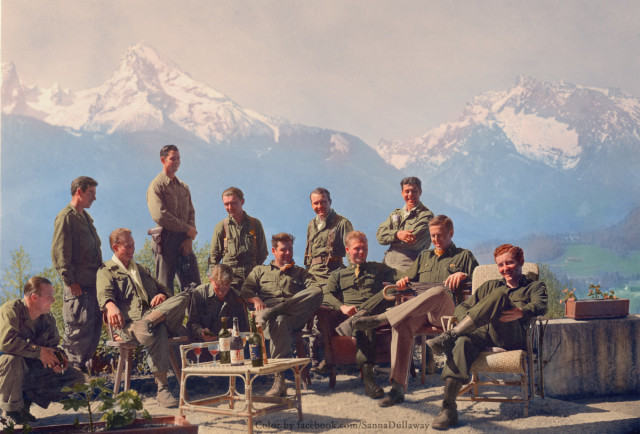 The stories of these men are only a handful of the varied and inspiring accounts of the many members of the 506th Parachute Infantry Regiment, and other survivors continue to carry on their legacies, including:
Private First Class Edward Bernat
Sergeant James Coombs
Private First Class Bradford Freeman
Staff Sergeant Albert Mampre
Staff Sergeant Leo Joseph Matz
Private First Class Edwin Pepping
Private First Class Philip P. Perugini
Staff Sergeant Frank Joseph Sobolewski
Staff Sergeant Roderick G. Strohl
Private First Class Herbert John Suerth, Jr.
Private First Class William T. Wingett
Private Elijah D. Whytsell
Corporal Donald S. Bond (youngest living member)
All major players in an all-encompassing battlefield, these men of the 506th Infantry Regiment certainly deserve the recognition and accolades they received for their service to the United States in WWII. Thankfully, they've all endured the struggles of life after the war as well and have continued to thrive far beyond the years of even those who have accomplished far less in their lifetimes.
Beyond the front lines in Europe, beyond Band of Brothers, the remaining survivors of the Easy Company are living every day like it's their last – a steady, collective, willful spirit that has undoubtedly given each of them the extra years they've been blessed with.
Perhaps it's time all the rest of those who merely exist start living up to their own potential by following the lead of such extraordinary men.
https://www.youtube.com/watch?v=9sgJC_vQAL4