WWII warship USS Slater headed up Hudson River to Albany after it went through a series of repairs in Staten Island late last month.
USS Slater is a destroyer escort and is the last of its kind to stay adrift in the United States. The WWII warship serves as a floating museum from April to November.
The WWII warship USS Slater made its return trip to Albany from Staten Island last June 30, Monday. It was docked at the Caddell Dry Dock and Repair Co. while in Staten Island. Repairs for the said WWII warship went on for almost three months.
USS Slater is showing a new paintwork, the "dazzle" camouflage scheme with vivid contrasting colors, zigzagging lines and shapes. The said design, meant to confuse the enemies, was used extensively during the First World War, but was employed to a lesser measure in WWII.
The restoration project of USS Slater caused up to $1.2 million. The funds were from private donations.
USS Slater was one of the 563 Destroyer Escorts built between 1943 to 1945 which fought against Nazi U-boats on the North Atlantic as well as serving as convoys for soldiers and military supplies. In the Pacific, these Destroyer Escorts also came into use as naval task forces defense from Japanese attacks in water and in the air (submarines and Kamikaze air offensives).
USS Slater was named after an Alabaman sailor named Frank O. Slater, who was killed during the Naval battle of Guadalcanal.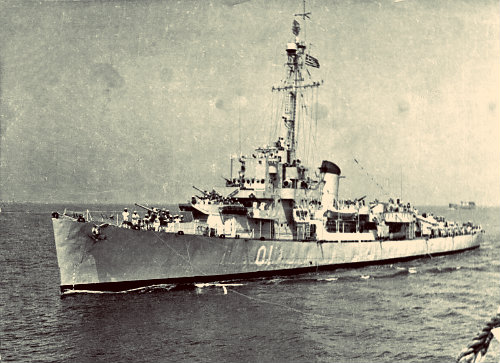 As a floating museum, USS Slater offers guided tours that last for an hour per tour, overnight camping for youth groups and also serves as a historical location for naval reunions.
Having reached its usual moor in Hudson River, Albany last July 1, the newly-repaired USS Slater officially opened last July 4. Tours within the WWII warship will run from the said date to November, from Wednesday to Sunday at 10 in the morning to 4 in the afternoon.