25 WWII veterans of the 449th Bomb Crew were united once again after almost 30 years.
Before the doors of the National Museum of the United States Air Force opened to let the public in, 25 WWII veterans of a crew which once numbered over 300 graced its doors for their reunion. Paying the Bomber they once flew in during the war days, a visit, they were able to once again relive the memories they had of WWII, the war wherein each one of them bravely fought in.
The said group of WWII veterans were part of the Second World War's 449th Bomb Group known as The Flying Horsemen. Part of the 15th Air Force, the 449th flew B-24 Liberator heavy bombers throughout Eastern and Central Europe. They were based in Grottaglie, Italy from January of 1944 to May of 1945.
The Flying Horsemen provided very vital support to the Allies by destroying aircraft manufacturing and oil-producing facilities of the enemy. In addition to that, the said squadron was also involved in France's invasion as well as the tactical war which happened in Italy. Most of all, the 449th was enmeshed in missions targeting heavily defended European cities controlled by the enemy like Vienna, Austria, Ploeste and Bucharest, Romania.
But this Greatest Generation's number is slowly dwindling over the last six or so decades.
It was way back in 1985 when the 449th Bomb Group had their reunion at the museum in Daytona. There were 311 attendees at that time and all were in their 60s. the recent 449th Bomb Group reunion, however, only had 25 attendees. All of the WWII veterans who were attendance were aged 90 up.
In spite of their numbers getting fewer, the stories of the 449th Bomb Group veterans were brought back to life once they saw the Bomber plane they once flew during the war. Some of the family members there even admitted that there were a number of the stories they only heard for the first time.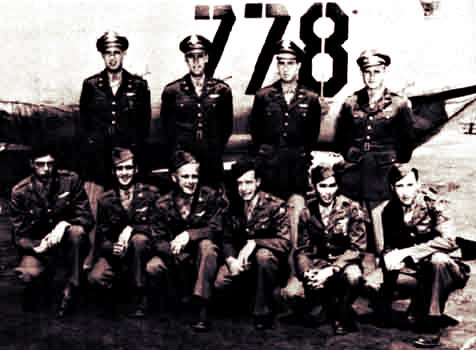 After their museum tour, the 25 WWII veterans attended their ceremony, a tribute to the 449th Bomb Group. As the gun salute was made and the trumpet sounded, all 25 WWII veterans got teary-eyed.
This might be the last time these men will be meeting together. However, the legacy they left and the stories they shared will forever be unforgotten.