The World War II Foundation at the National Museum of the United States Air Force honored Jim Martin from Greene County, Ohio, in June of 2018. Martin, who is now ninety-seven years old, served with G Company of the 506th Parachute Infantry Regiment with the 101st Airborne Division known as the "Screaming Eagles".
Historian and author Stephen Ambrose published the book Band of Brothers in 1992 based on the experiences these men faced in World War II. Friends since their army days, Robert Izumi came from Barstow, California, to see Martin receive his award.
Izumi credits Martin with helping him, as a Japanese American, blend in with the rest of the men when he came to the 506th regiment and for teaching him survival skills. Japanese Americans were looked down upon at this time because of the Japanese attack on Pearl Harbor, but Martin saw only a fellow soldier. Izumi also participated in the Korean War and the Vietnam War.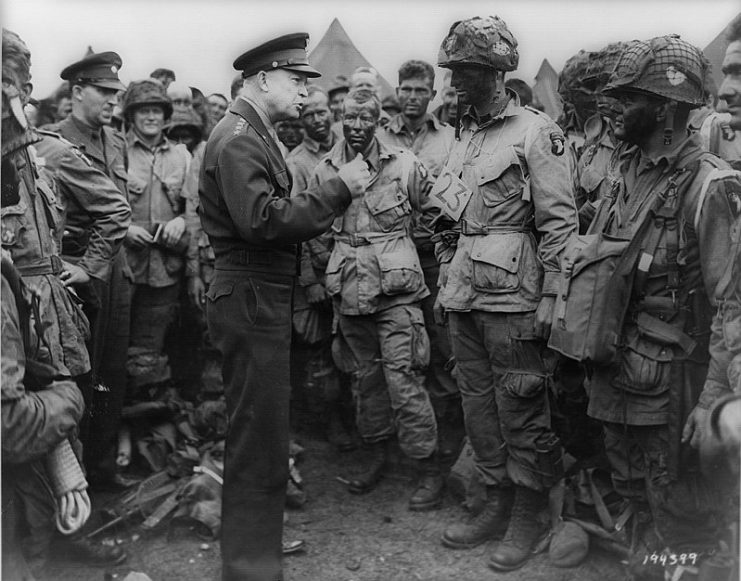 Martin, as with many World War II vets, didn't care to talk about the war for the first twenty years or so after he came home but has since become a public speaker in the United States and abroad attempting to educate people about the war.
His attitude toward being called a hero led him to say, "The one thing I want to emphasize is that we were not heroes. A hero is someone not expected to do something. When you volunteer and you get trained for it and get paid for it you may be brave as hell but you are not a hero."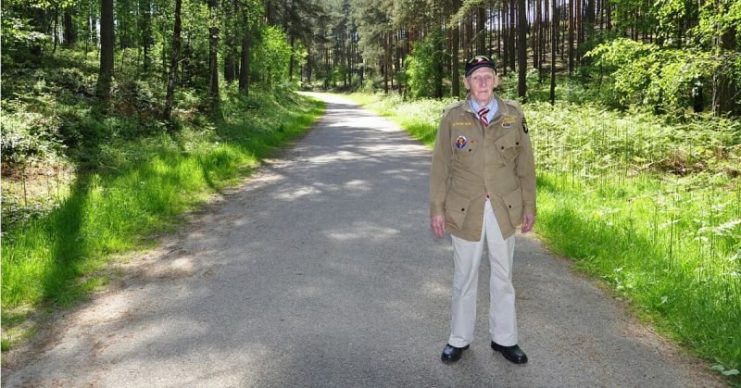 In 2014, Martin made his way back to France for the anniversary of D-Day and recreated his parachute jump with the type of parachute used in World War II, landing behind Utah Beach close to Saint-Côme-du-Mont. The only difference was, due to his age, he did a tandem jump with a younger parachutist which he initially objected to but eventually agreed so he could make the jump from a World War II C-47 Dakota.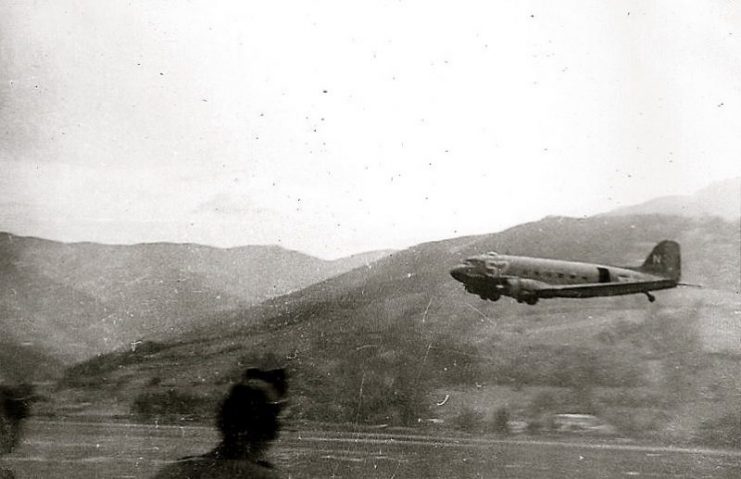 Photos of the jump as well as family and World War II photos can be seen on Martin's Facebook page, as well as Flicker.
In 2013, Martin returned to Toccoa, Georgia where he began his paratrooper training and recreated part of his three-mile run up Currahee Mountain. During his training, Martin was required to make the three miles up and three miles down in forty-five to fifty minutes.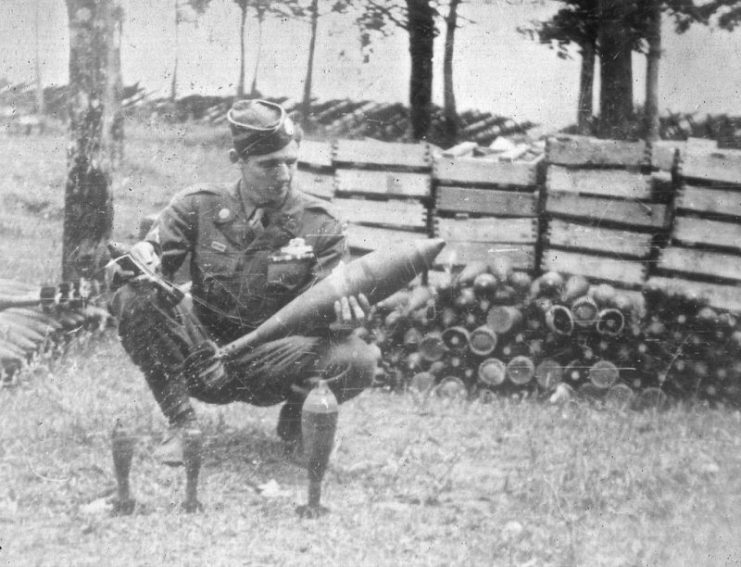 Not originally intending to run he was overcome with the urge and began running, recalling that he and his fellow trainees hated the run but took the name of the mountain as their motto, Currahee!
Martin and the 101st Airborne also landed in the town of Son in Holland during "Operation Market Garden" in September of 1944, where they remained for two months fighting to secure a highway for the Allies. In that same year, they also participated in the last major battle on the western front, the Battle of the Bulge.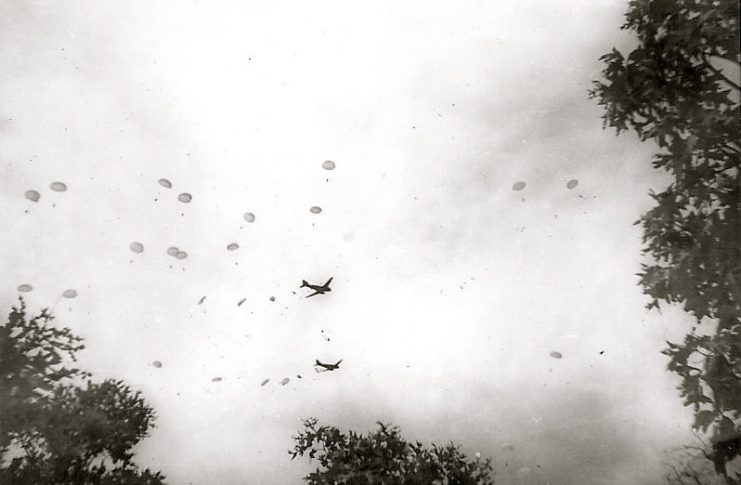 In 1945, the 101st ended the war at the Eagle's Nest, Hitler's mountain castle home in Berchtesgaden, Bavaria, where he picked up a 1937 edition of Hitler's Mein Kampf.
A few weeks after his return home, Martin met Donna Veverka of Newton, Iowa, who he married in 1946. The couple raised their five children in a home they built themselves near Dayton, Ohio, where they still reside.
Read another story from us: Watch 92-Year-Old 101st Airborne Veteran Jim Martin Run "Currahee!"
Martin was also instrumental in the restoration of the Memphis Belle, a Boeing B-17F heavy bomber that flew twenty-five missions over war-torn Europe and returned in one piece to the United States.