On February 15th, 1945, Roland Kinzer turned 19. On that day, Kinzer participated in the firebombing of Dresden with the rest of the crew of his B-17.
The operation destroyed much of the city of Dresden. The war was entering its final phase. The Nazis could either surrender or continue to face the full wrath of the Allies.
Kinzer flew 28 combat missions between February and May 1945. He was a member of the 381st Bomb Group, 8th Air Force.
Kinzer, now 90 and living in Jenks, is a former rancher. He ran a family cattle and hay operation for years. He learned to ranch at an early age.
Kinzer was raised in Texas and Iowa. While still a senior in high school in Iowa, he enlisted in the Army Air Corps. After graduating high school, he went for training. His hope was to be a pilot, but there was no need for pilots at that point. Kinzer went to gunnery school instead.
He learned to be a gunner on a B-17 and was scheduled to be a gunnery instructor. The position paid better, and it was a safer job to have in the war. "But I said 'No.' I didn't want that," said Kinzer.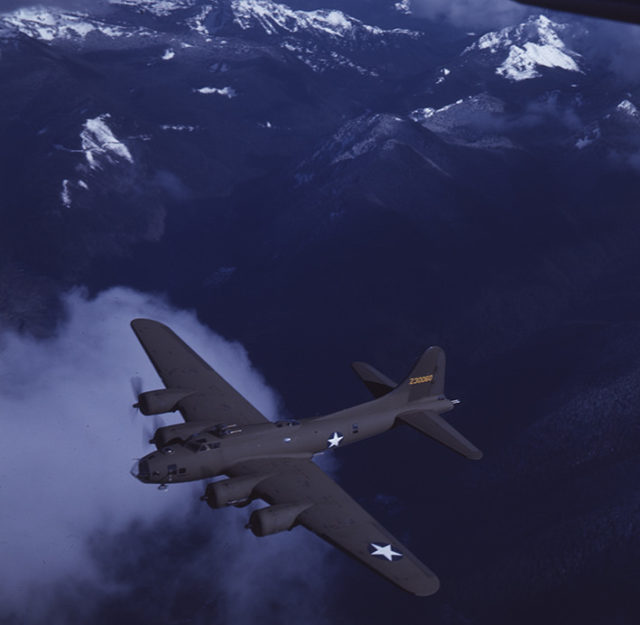 While the Army worked out his request, the rest of his gunnery training group headed to England and were assigned to the 15th Air Force. Kinzer arrived two weeks later and was assigned to the 8th Air Force. "Everyone thought the war would be over by December," Kinzer said, who added that the Battle of the Bulge – the German counteroffensive – prolonged it.
Kinzer went on his first mission on February 3rd, 1945. The raid included 1000 B-17 bombers. It was one of the biggest of the war. Their target was Berlin. Kinzer's plane was assigned the target of the Reichstag building, where the German Parliament met.
They were motivated by the possibility of dropping a bomb on Adolf Hitler. What they did hit was unknown. The thick smoke prevented them from seeing the ground. There was no resistance from enemy planes, but flak from the ground was heavy. The 381st lost 26 of their planes. Berlin lost much more, though. The raid destroyed a large section of the city and killed thousands.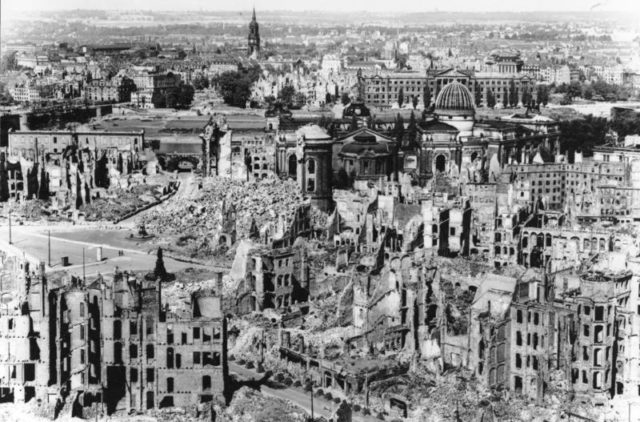 In their attacks on Germany, the Americans and British often teamed up. The Americans would launch raids during the day, and the British would take over in the night.
Two weeks after his first raid, on his 19th birthday, Kinzer was in another historic raid. The attack on Dresden was four raids between February 13th-15th, 1945. British and American bombers combined to drop almost 4000 tons of bombs and incendiary devices.
Kinzer's crew was supposed to attack Dresden on February 14th. The navigator got lost, and they wound up over Czechoslovakia, looking for a "target of opportunity." They dropped their bombs on Brux, instead.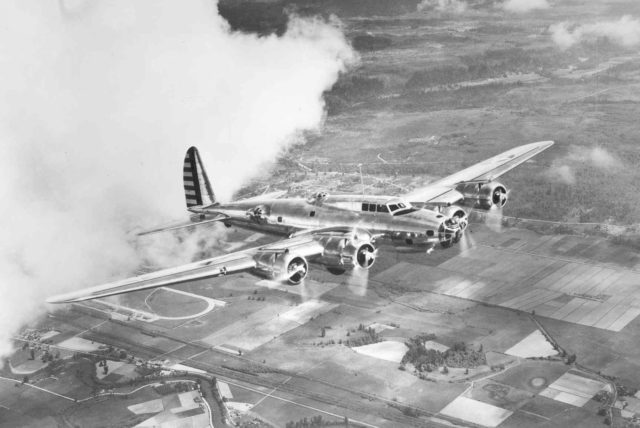 The next day, they were given another shot at Dresden. They were successful, but it hardly seemed necessary. The city was already destroyed and still burning from the British bombs overnight. Three days of bombings destroyed 1600 acres and killed an estimated 25,000 people.
There was criticism as to whether the attack was justified. Kinzer admits that there wasn't much strategic value in destroying Dresden. "We shouldn't ever have gone down there. It came down from headquarters. We were told to go, and we had to go."
In his three months based out of Ridgewell Airfield in Essex, England, Kinzer flew two or three missions a week. He had 213 combat hours.
On mission days, the crew woke at 3 am. Weather allowing, the crews flew out at about 8 or 9 am. Kinzer and his crew didn't use just one aircraft. They moved between planes with names like L.A. City Limits, Pair of Queens, and Tinker Toy Too.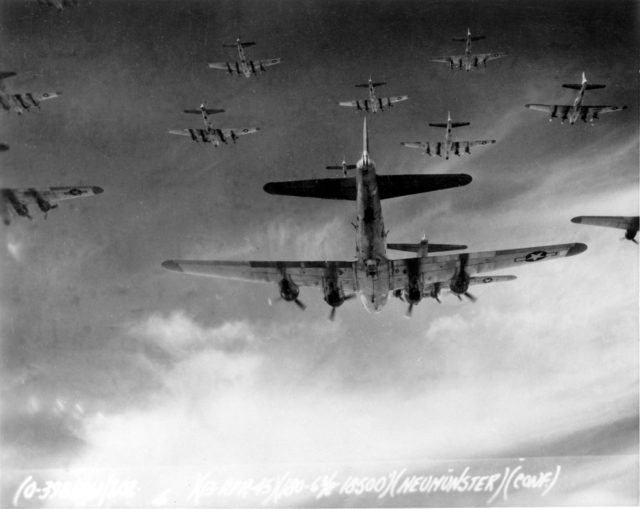 They typically flew at 20,000 feet. Temperatures at that height are far below zero. The crew wore heated suits to fight the cold. On one mission the temperature was more than 50 degrees below zero.
A mission to Germany took several hours. One almost took too long. As they were coming back across the English Channel, the pilot called the crew to the nose of the plane. "He said we were out of fuel and were going to have to ditch. In that deep water." Just then, Kinzer looked up and saw something. "I said, 'Wait a minute! I think I see the white cliffs!"
They were able to find a nearby airfield and make an emergency landing. Their "fuel was exhausted. The engines quit as we were landing. They had to come and tow us off the field, out of the way of the other planes."