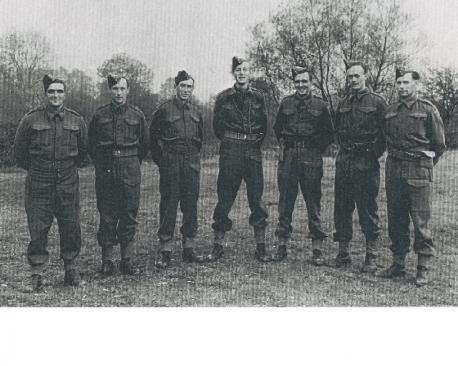 These men led double lives – that of "cowards" while working for the British Army without the people around them knowing, even their own families. Now, the secret of their existence has been revealed – meet the men of the Herefordshire resistance groups officially known as Auxiliary Units of the army during WWII.
The British Resistance Organization or Auxiliary Unit was started by then British Prime Minister Winston Churchill, his back-up plan in case Britain did get invaded. The AUs, as they were commonly known during WWII, had over 3,500 highly-trained volunteers all over the country. These men were either too young or too old to be in the front lines of WWII and most were farmers and gamekeepers. They possessed this one common ability – they knew every nook and crook of their local area intimately.
Tom Sykes along with his colleagues at Coleshill Auxiliary Research Team have been probing into the history of the Herefordshire resistance groups and its six patrols – Leominster, Bromyard, Symonds Yat, Walls Hill which is located near Ledbury, Letton and Dinedor.
They know the names of majority of the members of these Herefordshire resistance groups though they doubt if the families of these men knew what they were involved in.
"When the men signed up they knew it was a suicide mission. They would be called upon in the event of a German invasion and would go directly to their underground bases without telling even their closest family members. When at their bases with the other volunteers, they would have to wait until the invading troops passed over them before beginning their sabotage mission to give the regular forces chance to counter-attack," Tom, who had been doing this investigation for five years now, said.
He further added that because they could not divulge any information about their military involvement to anyone even their own families, members of these Herefordshire resistance groups and other auxiliary units around the country during WWII had to contend with the insults thrown at them by their their town's folks and villagers; they always were branded "cowards" for not doing their part in the war.
Apart from that, these men were also prepared to kill themselves in the event that Britain did get invaded and them captured though it never reached that point.
According to Tom, a native in Coleshill where the AUs' headquarters was, there were even times that AU members, like the men of the Herefordshire resistance groups, would be ordered to kill an individual and that they had to do that even if that someone was from their own family.
"They would have an envelope containing their orders which would be opened if the time came. If your order was to kill the chief of police because he was involved with the enemy, and he happened to be your uncle, you would have to make a choice whether you were prepared to do that or not," the 36-year-old researcher related.
Tom stated that his group, which concentrates on the Herefordshire resistance groups in WWII, is not the only one delving into the secrets of the AUs; there is now a network going through areas throughout the UK to dig into AU's history – not an easy task as the organization is still veiled with secrecy even after 7 decades.
"…but it is so amazing to find all of this out – almost every day we get an email revealing something new," he happily quipped.
Interested for more information about the team or suspect a family member for being an Auxiliary member? Then visit www.coleshillhouse.com or call 0872 0459940.