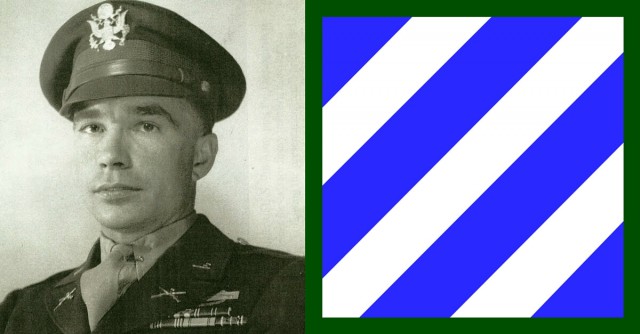 A World War Two US Army soldier from Clinton County, Kentucky is set to receive a Medal of Honor sixteen years after his death.
Garlin Murl Conner's service during the war was studied by the Army Board for Correction of Military Records. Three members of an assessment panel voted that the evidence surrounding Garlin's service record was enough to warrant issuing him a medal posthumously.
An initial application for the Medal of Honor was submitted to the US Army in 1997 and in 2000. Both applications were rejected because it was decided there hadn't been enough evidence presented. The Kentucky Department of Veterans Affairs said that it was rare for the award to be issued after having been initially rejected.
The Conners are now waiting for the final decision from the Army Decorations Board. It is thought that it will still take a few months to make the final decision, but the family now believes that their chances of Garlin receiving the medal are fairly good.
Garlin had been a colonel in the US Air Force. Having died at 79 years old in 1998, Garlin left behind his wife, Lyda Pauline Conner, who is instrumental in fighting the battle to have Garlin's medal awarded. The family had lobbied the Department of Veterans Affairs in order to have the original decision overturned, the Stars and Stripes reports.
Garlin was a first lieutenant and had received four Silver Stars, as well as four Bronze stars and seven Purple Hearts, plus the Distinguished Service Cross. They were all awarded for Garlin's service during World War Two in the US 3rd Infantry Division.
The Department of Veterans Affairs gathered three eyewitness statements in order to submit a final application on behalf of Garlin.
Conner was awarded the Distinguished Service Cross for action against enemy forces on 24 January 1945 near Houssen, France. Through the pictures, medals and testimony of Conner's superior officers, including Maj. Gen. Lloyd Ramsey, the story of Conner's heroic actions more than 50 years earlier in France came back to life. Earlier that day, Conner, who had been badly wounded in the hip, sneaked away from a field hospital and made his way back to his unit's camp.
His commanding officer was seeking a volunteer for a suicide mission: Run 400 yards directly toward the enemy while unreeling telephone wire all the way to trenches on the front line. From that point, the volunteer would be able to call in targeting coordinates for mortar fire., Conner grabbed the spool of wire and took off amid intense enemy fire. He made it to the ditch, where he stayed in contact with his unit for three hours in near-zero-degree weather as a ferocious onslaught of German tanks and infantry bore down on him.
"My God, he held off 600 Germans and six tanks coming right at him," Chilton marveled. "When they got too close, his commander told him to vacate and instead, he says, 'Blanket my position.'"
The request meant Conner was calling for artillery strikes as he was being overrun, risking his life in order to draw friendly fire that would take out the enemy, too, during which time he directed his men for three hours by telephone. During the action, Conner killed 50 German soldiers with return fire. Lt. Harold Wigetman credited Conner with saving the 3rd Battalion.
He was wounded seven times. After his unit was sent to occupied Austria, Conner was sent back to the U.S. for rest prior to being sent to fight in the Pacific theater. The War ended before he could be sent overseas a second time. During his service, Conner received a battlefield commission as a second lieutenant and was subsequently promoted to first lieutenant.