On January 30, 2018, Francis J. "Jeep" Sanza passed away at the age of ninety-nine. Sanza earned his nickname during the last few months of WWII when he was a chauffeur for General George S. Patton.
Born in Pennsylvania in 1918, Sanza was drafted into the Army in 1941. He was assigned to the 3457th Ordnance Medium Auto Maintenance Company as a mechanic. He tested the newly introduced Willys MB, which eventually became known as the Jeep. Sanza did extremely well as a mechanic. The Willys Company custom-made a wrench for him, enabling him to remove a Jeep engine in forty minutes, an accomplishment which was a matter of great pride to Sanza. After examining several soldier's records, Patton chose Sanza to be his driver and mechanic.
Sanza and Patton accompanied the Third Army, as they fought their way through France and Belgium and into Germany, heading for Berlin in 1945. Because of all the time they spent conversing in the Jeep, Sanza knew it was General Patton's greatest wish to reach Hitler before anyone else and have the honor of executing him.
Unfortunately for Patton, the Supreme Commander of the Allied Expeditionary Forces in Europe, Dwight D. Eisenhower, decided to allow the Russians to enter Berlin first and attempt to capture Hitler. Eisenhower had no desire for grandstanding and was more concerned with winning the war than killing Hitler. No one was successful, as Hitler committed suicide along with his wife Eva, his German Shepherd dog Blondi, and his Reich Minister of Propaganda, Joseph Goebbels, his wife and six children.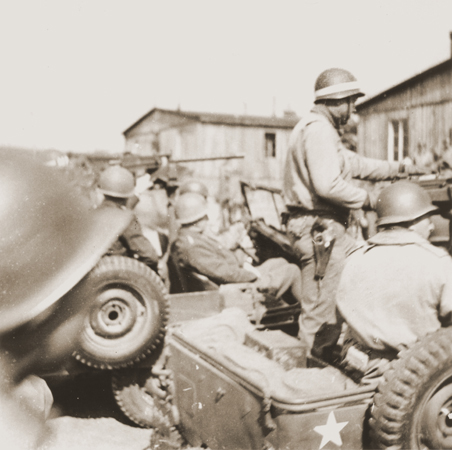 Known as a harsh taskmaster, Patton treated Sanza very well, according to his video interview for Profiles in Valor, produced by the American Veterans Center. Sanza claimed he always knew when Patton was in a bad mood, as he would tap his iconic riding crop against the windshield, letting loose a string of profanities. Sanza drove Patton to many field hospitals so the General could pin Purple Hearts on deserving soldiers.
Sanza's nickname stayed with him his entire life. According to his daughter, Lavon Sanza Fagan, he even signed his cheques "Jeep Sanza."
Later in the war, Sanza was assigned to Napa, California. There he met a "Rosie the Riveter" Evelyn Kramer, who worked on submarines and battleships. Sanza and Evelyn married and raised a family of four in Napa Valley.
After the war, Sanza worked at the Clover Stornetta Farms Dairy for almost forty years as a route driver and sales representative and each year gave out ice cream at the Napa Town & Country Fair. After retirement, he kept busy working in the lunchroom at Justin-Siena High School and was involved with the Italian Catholic Federation's scholarship program. At times he spoke at Veteran's Conventions, sometimes traveling as far as Washington D.C.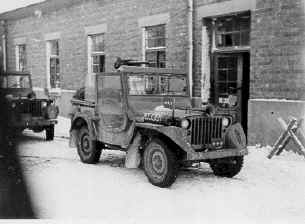 As with many WWII veterans, Sanza did not talk about the war until much later in his life. As the only living connection to the General, he gave interviews and signed pictures and news articles about Patton for WWII enthusiasts.
It is important to note that Sanza was not the driver in the accident that ended Patton's life. Horace L. Woodring was the driver of the Cadillac limousine taking Patton and General Hobart R. Gay on a hunting trip in December 1945. They collided with an army truck. It was classified as an accident and neither driver was blamed. Eisenhower personally advised Woodring that he had nothing to feel guilty about, which the driver took to heart and named his son John Patton Woodring.
Woodring died in 2003, at the age of seventy-seven, in Detroit, Michigan.