Mary Ellis recently celebrated her 100th birthday at the airfield she used to run. She was one of a handful of women who piloted fighter jets in World War II.
Ellis was part of the Air Transport Auxiliary (ATA). The ATA delivered aircraft to bases and helped train pilots before they went off to combat. The book A Spitfire Girl recounts her story.
Author Melody Foreman called Ellis one of the world's greatest female ferry pilots. She received her pilot's license at the age of 21. During the war, she flew 400 Spitfires and 76 other types of aircraft, heavy bombers included.
"Mary helped the war effort by delivering much-needed aircraft including Wellington Bombers, Mustangs and many more to the aircrews of RAF fighter and bomber command squadrons," said Foreman.
After the ATA was shut down, Ellis moved to the Royal Air Force to fly the Meteor jet. From there, she took a job as a personal pilot for a businessman. In 1950, she took charge of Sandown Airport on the Isle of Wright. She was Europe's first female air commandant. She remained as the managing director of Sandown until 1970.
On the 2nd of February, she turned 100. A surprise party was prepared for her at Sandown Airport. Over 60 guests were in attendance.
Ellis called the Spitfire her favorite airplane and called it a symbol of freedom.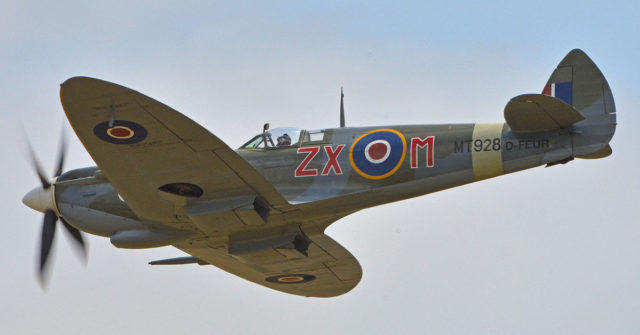 During the party, Ellis got behind the controls of a twin-seater Spitfire and flew it over West Sussex. After fifteen minutes, she turned the controls over to the co-pilot, Matt Jones, and sat back to enjoy the rest of the flight as a passenger, The Sun reported.
Earlier, Spitfire MV154 was pulled up in front of Ellis. It was a plane she had delivered to RAF Brize Noton from Southampton on September 15, 1944. Inside was a hidden secret.
Back in 1944, she had signed her maiden name, Wilkins, and the initials "ATA."