During World War II, the military draft became the great equalizer—virtually all young men from various cross-sections of society had the potential to serve.
Yet when Pearl Harbor was attacked on December 7, 1941, Lon Douglas never questioned if he would be drafted; instead, he left his employment with the Burroughs Corporation in St. Louis and joined a couple of his friends who chose to enlist.
"I thought we ought to do something," he said. "It seemed like the country could use our help."
As Douglas humorously recalled, he enlisted in the U.S Army Air Forces, clinging to the hope that he would be allowed to explore his interest in aircraft while also having a warm bed to sleep in at night.
Following his induction at Jefferson Barracks in St. Louis in February 1942, he went on to complete some of his initial training at Tarrant Field near Ft. Worth, Texas.
From there, he was sent to Foster Field, Texas, for additional training and was soon classified to work in armament.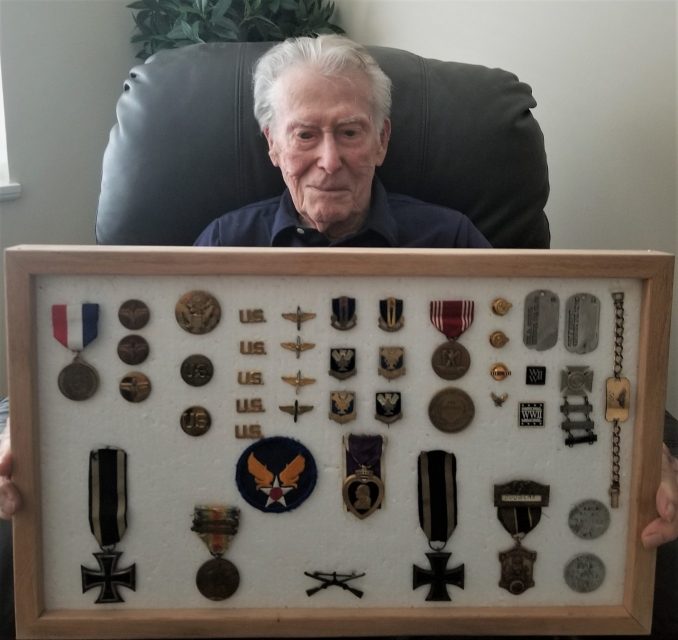 "I was sent to Matagorda (Peninsula Army Airfield) to receive training on machine guns," he said. "The base was basically a sandbar off the coast of Texas with an airstrip and some barracks, and they used it to train pilots in fighter aircraft like the P-39s, P-40s and the P-51s," he added.
The young airman learned to work on .50 caliber machine guns, removing them from the planes, performing any necessary repairs, reinstalling and then sighting the weapon.
After performing that duty for a year, Douglas decided he would like to learn to fly and applied for and was accepted into aviation cadet training.
"That's when they sent me to Santa Ana, California, for a couple of months of pre-flight training," he said. "Since the pilot training program was filled with applicants, they said there were openings for bombardiers or navigators … so I chose navigator," he noted.
In his new assignment, the regimen of training continued when he was sent to an airstrip near Las Vegas for several weeks of training on the B-17 bomber, first learning to operate and maintain the various machine guns used to defend the aircraft.
This was followed by weeks of classroom instruction at Drake University in Iowa, introducing him to all the "bookwork and mathematics" associated with serving as a navigator.
"Several months later, I transferred to San Marcos Army Airfield (Texas) and that's where we started flying," he recalled. "We were assigned to a C-47 (transport aircraft), and I began performing my navigational duties everyday using instruments and sometimes navigating by the stars when we flew at night."
Douglas went on to explain that their aerial route would often consist of a "big triangle," with the crew lifting off from San Marcos and then flying to Tyler (Texas) on to New Mexico before returning back to their base.
"They were getting us prepared for service in the South Pacific, I imagine," he explained.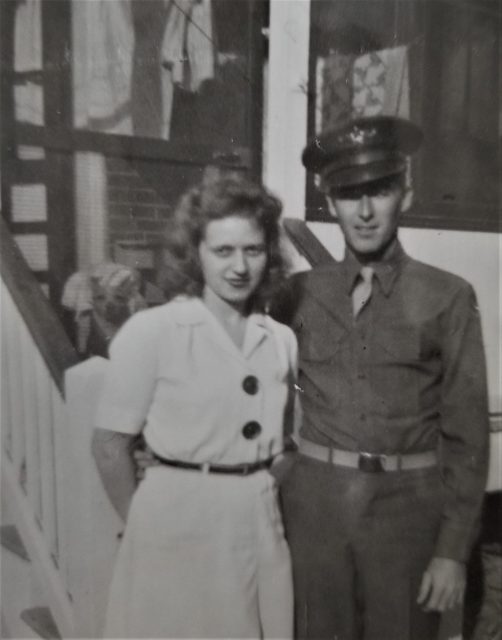 The veteran noted that during their flights, they began to observe ships sunken in the Gulf of Mexico, many of which were Chinese merchant ships that had been torpedoed by enemy submarines.
When rumors began to circulate of additional torpedo attacks and threats of an invasion of U.S. coastal areas, Douglas' duties underwent an abrupt adaptation.
"Instead of sending us overseas, we began flying to Florida and back—and sometimes down to Yucutan—to conduct reconnaissance on the coastline and search for anything that looked like enemy submarines," he said. 'If we spotted anything, we reported it." He added, "From the air, there was really no way to tell if they were enemy submarines or ours."
On some of their aerial missions, Douglas recalls the helplessness associated with seeing crew members of merchant ships treading the ocean waters after their vessels had been sunk by torpedoes. Sadly, he explained, the only help they were able to offer was reporting the situation to the U.S. Navy.
When the war ended in late summer of 1945, Douglas remained at San Marcos "doing odd jobs and just awaiting my discharge," he explained.
He was sent to Scott Field, Illinois (now Air Force Base) and given his discharge in December 1945. The 23-year-old then returned to St. Louis to begin the process of reintegrating into civilian life.
"Fortunately, I was able to return to my job with the Burroughs Corporation and married my fiancée, Mary Lou, in 1948," he said. "I remained with the company for 42 years, retiring as a district products manager in 1984. That's when we moved to Jefferson City and we've been here ever since," he grinned.
Douglas maintains that although he is proud of his military service, performing a necessary duty for his country, there was for him one heartbreaking aspect of the war.
"It just felt like we were doing what needed to be done at the time—we were young and we accepted it," he said.
He added, "But I remember my friend, Bob Barron, who was flying over Tokyo Bay in a P-51 Mustang after the war and had to bail out of the plane. The parachute came down on top of him, trapping him and he drowned in the water."
In reflection, he concluded, "If there is one thing I resent about my service in World War II, it is situations like that … knowing that not all of my friends got to come back."
Jeremy P. Ämick writes on behalf of the Silver Star Families of America.