The T-34 was a Soviet medium tank produced from 1940 to 1958. Although its armour and armament were surpassed by later tanks of the era, it has been often credited as the most effective, efficient and influential design of World War II.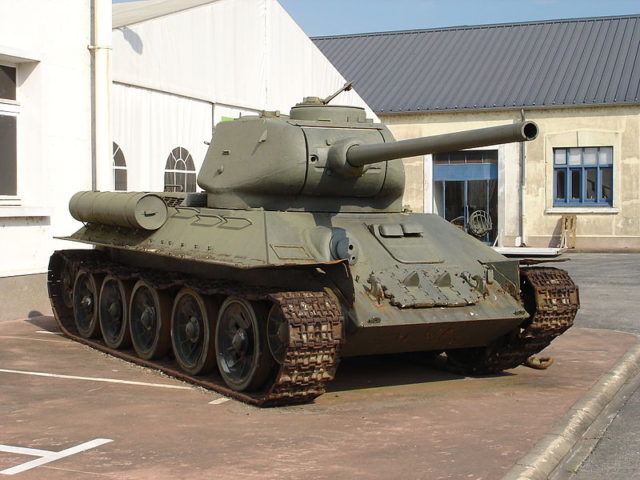 70 years have gone since WWII was over. But Soviet tanks are still respected and still serve in other 26 countries!
In Russia it can mostly be seen as a monument today (as on the photo above), but somewhere in Europe, in the Balcan countries, many of them still operate just as seen on the photos below.