USS The Sullivans (DD-537) was partially sunk on Wednesday at its pier at the Buffalo Naval Park in Buffalo, New York. The direct cause of the sinking is still unknown, as the extent of the damage has yet to be fully examined. What is known is that more than 3 million gallons of water filled inside of the ship in just 24 hours after the power generators aboard stopped working.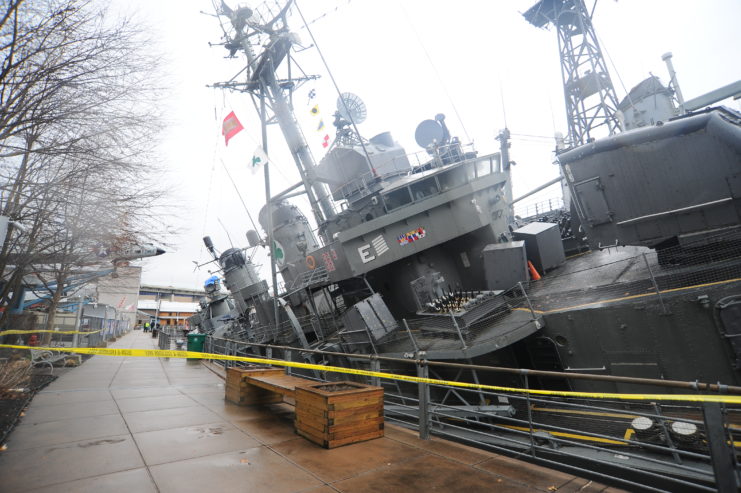 Early Wednesday, divers were sent into the water to determine the scale of the breach. However, they were pulled out due to poor visibility and dangerous conditions. The specialists on the scene believe the "serious breach" is on the starboard side of the ship. Complete sinking is impossible as the lake is only 5 feet deep at this spot.
Later that day, the destroyer started to gradually right itself as more water was being pumped out than leaking in. About 13,000 gallons per minute were being drained, and more industrial-size equipment arrived at the scene to help with the water.
Service
USS The Sullivans (DD-537) was commissioned in 1943 and then sent to the Pacific Theatre to fight against the Japanese Imperial Navy. It was one of the 175 Fletcher-class destroyers built by the US Navy during the war. In just the past two years of the conflict, The Sullivans earned nine battle stars and another two during the Korean War.
In 1965, the destroyer was decommissioned after 20 years of service. After a decade of break, it was turned into a museum and memorial in 1977. Only four vessels of its class have endured to this day – three are converted into museum ships in the United States and one in Greece.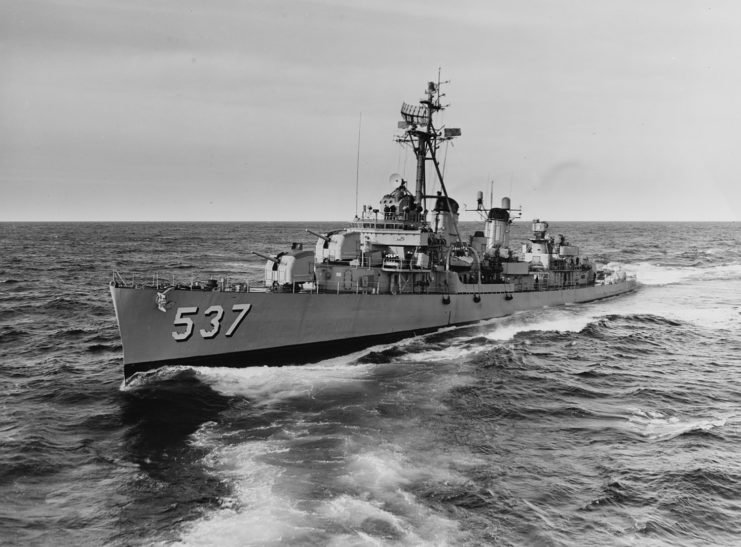 The Sullivan brothers
The vessel was the first one named to honor more than one person. The Sullivan brothers served aboard USS Juneau (CL-52) during World War II, and a Japanese torpedo hit their ship in 1942 during the Battle of Guadalcanal. IJN submarine I-26 sank USS Juneau in just twenty seconds, breaking it in two, and killing 687 of its crew, including all five of the Sullivan brothers; George Thomas, Francis Henry "Frank", Joseph Eugene "Joe", Madison Abel "Matt", and Albert Leo "Al" Sullivan. The youngest was 20, while the oldest brother was 27.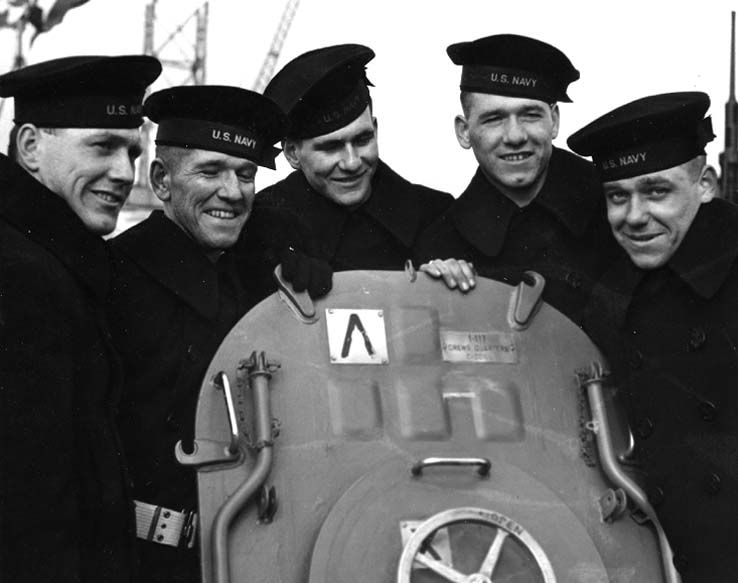 However, not all died instantly, as 100 of the crew survived the initial explosion and struggled in the sea while awaiting the rescue. That includes two of the Sullivans. Unfortunately, only ten sailors were saved, while the rest subsequently died from the elements and shark attacks in the following days.
The tragedy directly led to adopting the Sole Survivor Policy to avoid further possibilities of losing whole families in a single mission.
The wreck of USS Juneau was discovered in 2018 by RV Petrel and its team at 4,200 m (13,800 ft) below sea level.