Of the 28 BTD-1 Destroyer warplanes that were manufactured during World War II, there is exactly one left in existence. And it's not in terrific shape.
Restoration efforts continue at the warplane's home at the B. Russell Regional Airport. The Destroyer was originally made in 1944, by the Douglas Aircraft Corporation. It was designed to be used to launch torpedoes in the naval war of World War II. Though the plane did not reach the front lines in time to see action, it remains an important weapon in American air history. The Destroyer was an important stage of the development of the classic World War II fighter to the more modern jet fighters that first appeared in the 1950s.
The museum at the airport is currently closed, but is scheduled to reopen – with significant fanfare – on March 26 of this year. The plane was moved from New York so that it could be restored. Interestingly, it was the first prototype of the bomber ever made, but it was set aside while design modifications were made, and then retooled – thus making it both the first and the last version of this particular plane ever built!
The March 26 reopening is a very demanding deadline for men like Darren Baxter, who heads the team restoring the plane. And the plane is in pretty bad shape. As another member of the team said in frustration after a long day's work, "What did we get ourselves into?"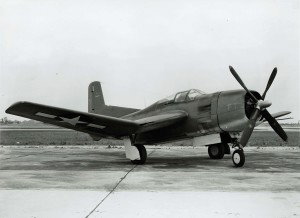 But the entire team is committed to preserving history, and they work hard despite repeated setbacks and mounting difficulties with the project. There difficulties are compounded by the fact that the team, while all committed to preserving the plane, lacks real expertise in disassembling it. There are also no manuals in existence for the plane, so the team has had to improvise as they go along.
As the team puts the plane back together, they know that they may find that there are pieces missing. Not to worry, Baxter says, because he plans to head to Georgia Northwestern Tech to have custom pieces made as necessary. The museum is funding the project with donations from the public and from its members.
Anyone interested in contributing to the museum's efforts should feel free to do so. The museum lists its phone number for donations as 423-228-2359. The public is also encouraged to visit the museum's website or Facebook page to see more information regarding the plane or to schedule a tour after the museum's March 26 grand reopening.