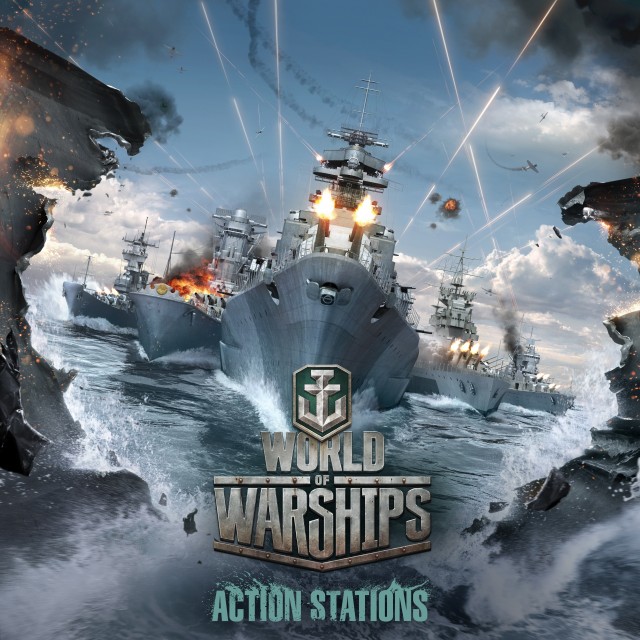 After driving tanks and flying airplanes it's now time to hit the high seas with Wargamings latest Massive Online Multiplayer game: World of Warships! Two week ago on the annual Gamescom convention in Cologne Wargaming.net presented it's latest branch in the franchise.
Jack and Joris traveled over to Cologne to take a look at this game and try it out. The presentation of the game was done big, a massive pavilion was erected complete with 2 swimming pools where 2 ladies performed synchronized swimming during the presentations. Pretty girls were used to get the attention of the gamers and get them inside the pavilion, which proved very easy!
After the pavilion we went to the business area where we met Mike Federov, the Head of the Publising Department who talked us through the game and let Joris play for a while.
Realism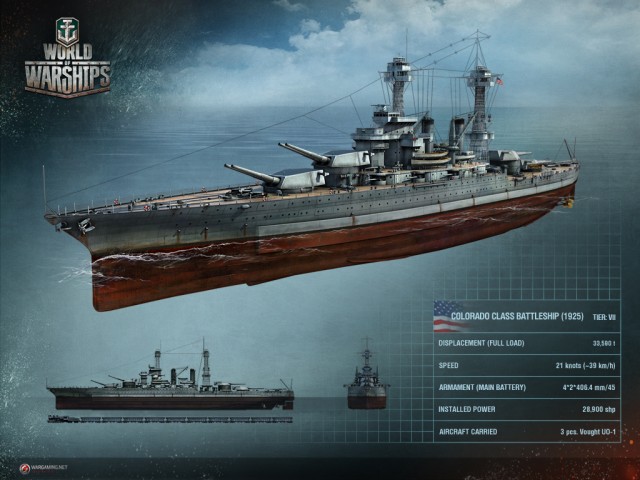 Set in the first half of the 20th century, you can fight in a variety of ships and follow the development from Battle Cruisers to Aircraft Carriers.
A lot of time has gone into this game to get it right, it took an average of 6 months to add a ship to the game. The ships look absolutely stunning and have a very realistic feel, for instance when looking at the demo you see them move up and down in the waves. Different weather conditions are built in so not every engagement will be fought in calm seas!
The only compromise to reality in this game is the speed of the ships, with battles lasting an average of 20 minutes the ships had to move a lot quicker to be able to fight at all.
Gameplay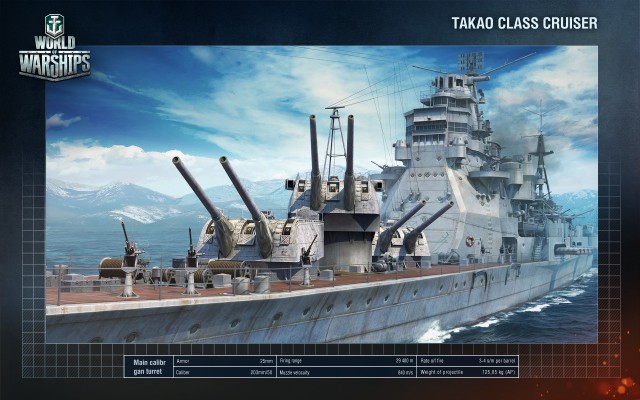 As with all other Wargaming games, it is very easy to play and as it were, to dive into. The idea is that anybody should be able to play and they managed to pull that off again. It doesn't mean you will get bored soon though, there is something in there for everybody. Then, when you have been on all ships and all levels, Wargaming will add new ships and new levels so you will be hooked to this game for a long time to come!
When you start up the game you choose your ship, where each has it's pro's and cons. Destroyers are faster, more agile and hard to hit but with limited weapons to shoot with  the focus will be as much on moving as on firing. If you choose a battleship you will not be able to maneuver as much but you can make far bigger holes in other ships.  Then there are the Heavy Cruisers and Aircraft carriers to choose from, both require a totally different strategy.
All machines have their unique combination of firepower, speed, armor, and endurance. A pack of nimble destroyers will tire out their opponents, huge battleships can batter down any target with a couple of main caliber salvos, aircraft carriers are capable of covering the allies from air or routing an aircraft cell towards the enemy. Their joint effort and efficient cooperation will bring your team to flawless victory.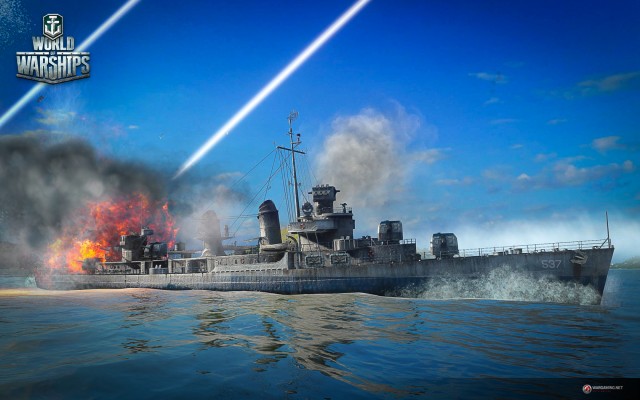 There is no need to do everything yourself, AA Guns fire automatically at incoming raiders. And as for steering, you can also start by set waypoints on the map for your ships navigation so you can focus on firing your torpedo's or guns. From what we have seen, that will keep you busy enough.
To make really long range engagements between battleships easier there is a "follow your shell" camera to help you with aiming your rounds. Alternatively you can launch your scout planes for a good look around, but beware, they are shot out of the sky quickly so use with care!
Free To Play
The game will remain free for all to play until the end of times, but there are upgrade options available which you can purchase. These upgrades will not, by default, tilt the game in favor of those who spend money.
Future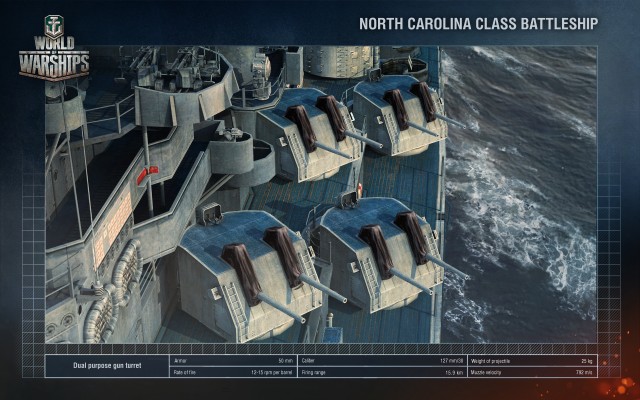 The war series—World of Tanks, World of Warplanes and World of Warships —will soon be united to create the ultimate gaming universe gathering millions of players into a single community of war gamers. Common economics will allow the transfer of resources between all three games. A single global map will gather tankmen, pilots and mariners under a common tussle for world domination.
 Conclusion
Wargaming has done it again and has launched another hit! Easy to play, fun and addictive and with a lot of realism tucked in we can't wait to start playing for real!
Written by Joris Nieuwint for War History Online