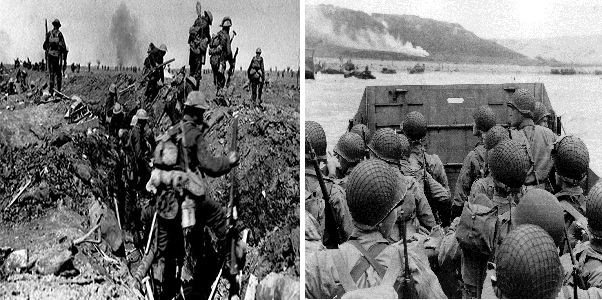 For WWI 100th-year anniversary, A+E Networks' History and H2 have set World Wars, a six-hour special event series which will premiere in the later part of this year.
World Wars is currently at its post-production. The said series is produced by Stephen David Productions, the team behind 2012 TV mini-series The Men Who Built America. 
World Wars focuses on the years between 1914 and 1945 and will be taken from the outlooks of the soldiers and political leaders during those times – Franklin Roosevelt, Adolf Hitler, Winston Churchill and Benito Mussolini. World Wars will also feature several CGI effects dramatizations and interviews with Mario Monti, John McCain, John Major, Leon Panetta and even Colin Powell.
The filming locations of World Wars include several places in Europe and US. It is set to be shown on History and H2 within USA as well as internationally. World Wars will also debut on France Télévisions and Germany's N24.
Additionally and in connection to the series, History and H2 are on the process of developing an educational outreach campaign aimed at high school and college students and made available globally.
"2014 is the 100-year anniversary of World War One, and for History and H2, this is an incredible honor and privilege to tell one of the greatest stories of all time in a very different way. World Wars will have the same quality and cinematic story telling that The Men Who Built America and America: The Story of Us delivered to viewers, both of which served as phenomenal successes for History," Dirk Hoogstra, EVP and general manager for the networks, said in a statement.