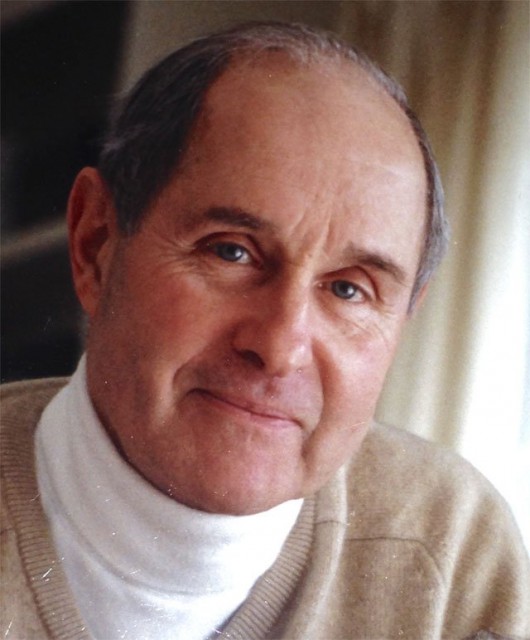 World War Two veteran, Irving S. Fellner, or Nick as he is known to his family and friends, sadly passed away this November.
Nick joined the US Navy in 1942, at the age of 21. He undertook flight training and joined the USS Franklin, based in the Pacific, as a Navy Scout Dive Bomber pilot.
Nick received the second highest award for valour in the US Navy, the Navy Cross. He received the award for his part in the biggest naval battle of World War Two, the Battle of Leyte Gulf. Nick was leading his section during the battle against Japanese air and naval artillery. As a result, his section was able to disarm and demobilise the Japanese naval contingent.
The Battle of Leyte Gulf is well-known for its strategic importance to the Allied victory of World War Two.  The Battle took place in the Pacific near to the Philippines and lasted for three days. American and Australian forces joined to fight Japanese air and naval forces, including attacks from the infamous Japanese kamikaze pilots.
The reason the battle was so significant was not just because of the sheer numbers of air and sea-borne forces involved, but also because of the strategic consequences of Leyte Island to the Japanese. The Japanese had stored vital fuel supplies on the island, but the Allies had taken occupation, thus ensuring the Japanese were isolated and unable to gain victory in the region.
Successfully returning home from Leyte Gulf, Nick returned to education to finish a degree and went on to have a successful marketing career working for the American Can Company, and then for himself as a consultant. As technology developed, so too did Nick – he conceptualised and created his own computer software for the benefit of his clients, the New Canaan Advertiser reports.
Continuing his involvement in public service Nick was active in his community, he took part in volunteering and supporting the elderly, he was a founder of the local roundtable organisation and joined the New Canaan Board of Education when he was 82.
Nick leaves behind his wife since 1945, Shirley, five children,eight grandchildren, and six great-grandchildren.
A memorial service is taking place in Nick's hometown in Connecticut, New Canaan on 13th December 2014.