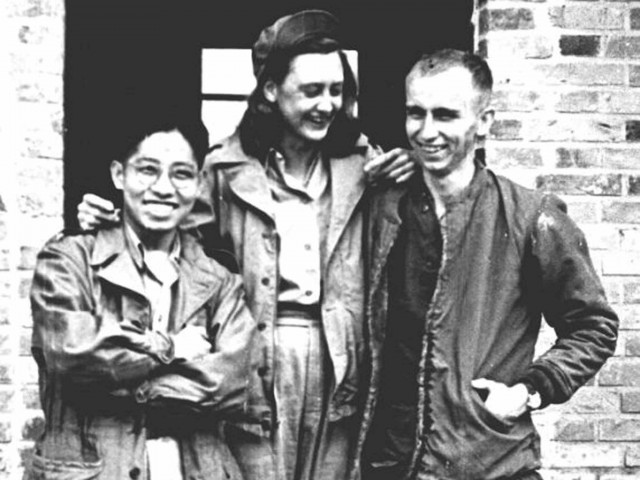 [Via]
A World War Two spy veteran has died at the age of 100.
Elizabeth McIntosh was born and bred in Hawaii and began a career in journalism, since her father had been a journalist. When the Japanese attacked Pearl Harbour in 1941, Elizabeth felt that she wanted to do something to help fight back.
Her family had a friend who knew people in the US's OSS which would later become the CIA. She was put in front of the right people and in 1943 joined the OSS. Elizabeth undertook training including how to use a gun and interrogation.
Elizabeth was fluent in Japanese and so was ideal for the Pacific theatre of war. Her remit was to spread incorrect information within Japanese occupied territories in their native language in order to confuse and delay Japanese operations.
Elizabeth was sent first to New Delhi and then to China. She took part in fake document writing, as well as stories for the media. She reported on topics such as the Japanese women and children who were being traumatised by Allied bombing raids. This was aimed at demoralising the Japanese troops.
Since Japanese soldiers were ordered to die rather than survive during fighting, Elizabeth was part of a team who created false information for soldiers which instructed them to surrender rather than fight on and commit suicide.
On one mission, Elizabeth took an explosive device hidden in a piece of coal to a Chinese resistance fighter, who then used it to blow up a train carrying Japanese troops.
In interviews after the war, Elizabeth did admit feeling guilty for the deaths she caused during the war. In one of Elizabeth's last missions, she fed false information to a popular Chinese radio show host who made predictions about the future in order to ward off Japanese troops. It was later that very same day that the US dropped their first atomic bomb on Japan.
Once the war had ended and Elizabeth returned to civilian life, she took on some small writing roles for magazines and government departments. She continued to work for the CIA undercover until 1973, The Washington Post reports.
Elizabeth went on to speak publicly about the role of women in the OSS during World War Two and served on the board of the OSS Society.