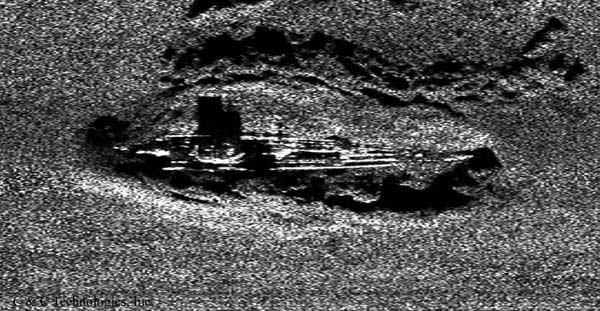 The area where many World War Two vessels lie wrecked at the bottom of the sea has become known as the 'Graveyard of the Atlantic'. A three-week research investigation has taken place in the area to find out exactly how many and what vessels lie beneath the waves.
The area is just off the coast of North Carolina in the US and contains many World War Two vessels, including those from the US Navy, the British Royal Navy, supply and merchant ships, as well as German vessels and U-boats.
All were sunk in what was known as the Battle of the Atlantic, as Germany tried to stop the supply ships from the US from making their way to the United Kingdom. The researchers hope that the investigation will help historians understand what happened to the vessels, which haven't been investigated since they sunk more than 70 years ago.
The USS Monitor National Marine Sanctuary is leading the expedition, alongside the University of North Carolina. They are attempting to document all of the historic shipwrecks off the US coast from World War Two.
The three-week research trip took place over the summer and was mainly tasked with discovering the condition of the vessels before assessing how best to preserve the sites. Researchers hope to obtain a lot of information from one of the world's darkest eras.
Some of the wrecks are just 130 feet under the surface of the water, and many are being disturbed by recreational activity such as diving and boating.
The researchers are using remote sensing technologies and sonar systems to locate the different wrecks. They are also taking high-definition images of the wreckage so that the vessels can be identified and documented.
The British HMT Bedfordshire, a sea-faring trawler, is one of the vessels being mapped out and surveyed from a distance. It was sunk in 1942 by a torpedo fired from a German U-boat. The trawler's entire crew perished in the battle, the Live Science reports.
Researchers are also making note of the marine life living and making its home in and around the wrecks. The area is serving as an artificial reef for marine life in the area.
The entire area has been designated as a war grave and regulations are in place so that the site cannot be disturbed by the researchers or civilians.