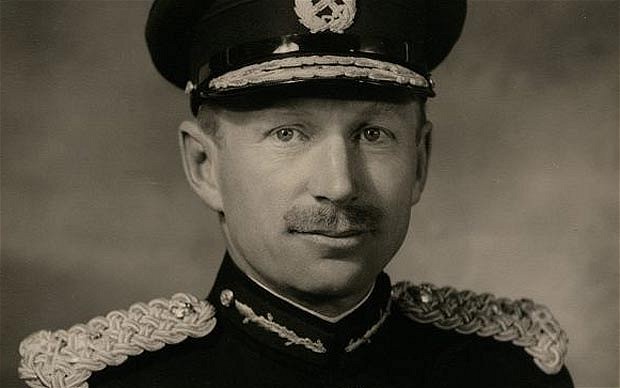 Major General Tony Deane-Drummond died three years ago but his legacy lives on. Tony died at the age of 95 and was a World War Two hero who was awarded several medals for his achievements.  He was known for escaping from the Nazis, not once but three times.
Tony was born in 1917 and grew up in the English countryside of the Cotswolds. He attended the Royal Military Academy and was deployed to the Royal Signals. Tony married his wife Evie in 1944. Evie died in 2002, and they have left behind four daughters.
When World War Two began he was sent to France as part of the British Expeditionary Force and was evacuated at Dunkirk when the Germans advanced into France.
In 1941 Tony was part of Operation Colossus in Italy when Allied troops were sent to destroy a crucial aqueduct. Another escape attempt came for Tony when he escaped from a prisoner of war camp near Pescara. He got away by dropping over the prison fence, which was 10 feet of barbed wire.
Tony was awarded a Military Cross for his role during the Allies' failed mission, Operation Market Garden. During the offensive Tony took command of a Parachute Battalion because their commander had been killed in action. Left with just 20 men, Tony spread his men out across three local houses for cover. They had run out of ammunition and the nearest Allied troops were almost half a kilometre away.
After the third day of hiding in a toilet, the men escaped; they were able to swim the Rhine River but were faced on the other side by more Germans and captured. While being held in a house on the edge of Arnhem town, Tony locked himself in a cupboard for two weeks, surviving on just some bread, fat, and a small bottle of water.
When the German soldiers were busy having a party one night, Tony escaped out of a window and was helped by a local family to hide from the Germans, eventually escaping back to England with 30 other British soldiers.
Deane–Drummond attended Staff College, Camberley in 1945, and then became Brigade Major of 3rd Parachute Brigade. In 1949 he was appointed an instructor at the Royal Military Academy, Sandhurst, and in 1952 an instructor at the Staff College.
In 1957 Deane–Drummond took command of 22 Special Air Service Regiment, which was serving in the Malayan Emergency. He continued to command the unit until 1960, which included its service in Oman. He was awarded the Distinguished Service Order for the regiment's successful assault on Jebel Akhdar in January 1959.
In 1961, Deane–Drummond was promoted to command 44th Parachute Brigade. In 1963 he returned to Sandhurst as the Assistant Commandant, and in 1966 again took an operational command as General Officer Commanding 3rd Division, and was made Assistant Chief of the Defence Staff for Operations in 1968. From 1966 to 1971 he also held the ceremonial post of Colonel Commandant of the Royal Signals.