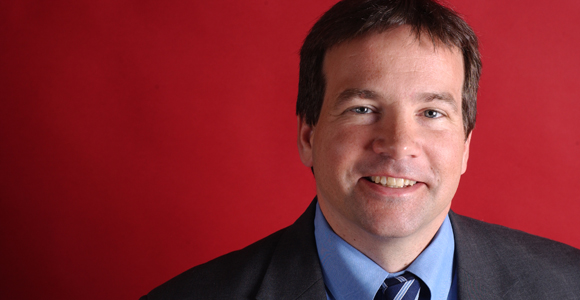 [Via]
World War Two historian and writer, Hugh Ambrose has died at the age of just 48.
Hugh Ambrose wrote 'The Pacific' a worldwide best seller recounting World War Two's Pacific theatre of war. The book was turned into a popular, award winning TV series of the same name.
Hugh died in his home in Helena, Montana, after a battle with cancer.
Hugh was the son of historian Stephen Ambrose, who wrote the World War Two epic, Band of Brothers, which was also turned into a film and TV series. His booked told the story of the 101st Airborne squadron as they battled it out in Europe.
Hugh had helped his father write Band of Brothers and supported him as a researcher until Stephen's own death from cancer in 2002.
Hugh's own work, The Pacific, tells the story of various battles in the Pacific including Guadalcanal, Iwo Jima and Okinawa, but through the experiences of just five US soldiers.
The ten part series aired on HBO in 2010. Steven Spielberg and Tom Hanks were both executive producers for Band of Brothers and The Pacific.
The Pacific went on to win eight Emmy awards.
Hugh was born in 1966 in Baltimore and had two siblings. His mother married Stephen as a second husband and he adopted all of her three children. They then moved to New Orleans where the family settled.
Hugh was a good student and went on to receive both his Bachelor's and Master's degree from the University of Montana. He then joined his step-father, Stephen, to help research his book at the time which was about the American Revolution.
When Stephen decided to move onto World War Two history, Hugh would research high and low in archives, visiting battle sites, and interviewing hundreds of veterans, The New York Times reports.
When Stephen was alive he recalled how he had no idea how Hugh found such amazing stories and facts from the war from the veterans. He said it was vital in making his book so realistic.
Hugh became vice president of the National World War Two Museum in New Orleans, and was a historical consultant on many TV shows and movies on the subject.
Hugh leaves behind his wife and two children.