A B-17 bomber used in World War Two has been relocated from its site at a gas station in Milwaukie, Oregon to an aircraft hangar at Salem Airport in Oregon's capital city. The bomber is to be repaired and restored to its original condition.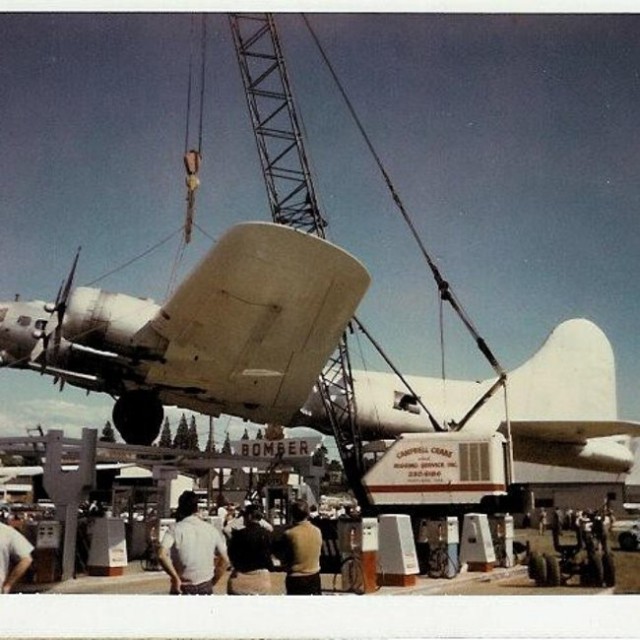 The B-17 had been used as a roof for the gas station on McLoughlin Boulevard in Milwaukie for more than 60 years, and had become a local attraction. The owner of the gas station bought the B-17 after his friends made him a bet that he couldn't use abomber aircraft as a roof for his gas station. He paid around $14,000 for the bomber and arranged for a pilot to fly it to Oregon in 1947. Cranes lifted the bomber into place, where it has remained ever since.
The B-17 Alliance Group, a not-for-profit group of bomber enthusiasts, has raised funds to have the bomber removed from the gas station and transferred to Salem Municipal Airport where it will be housed in a 6500 sq ft hangar. The aircraft has already been dismantled, and reconditioning and sourcing of parts is well underway. The bomber is corroded and has layer upon layer of bird droppings on its outer shell from its 60- year exposure to the elements.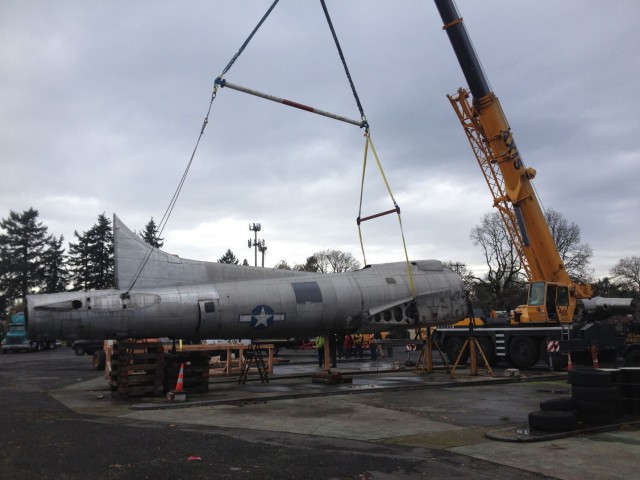 Even though it is still in the process of being restored, the bomber will be available for public view starting this spring, so that people can see how the restoration is going and the scope of the work involved. All proceeds will go to helping fund the restoration. It is thought that the entire restoration will take many more years and funds will need to be continually raised to finish the job. The group would like to get the bomber back to flying condition if possible.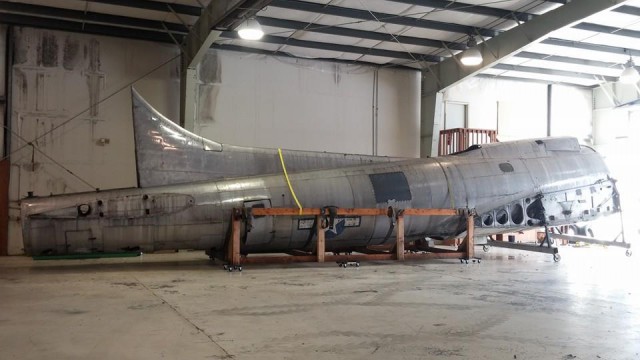 Records show that even though there were more than 12,500 B-17s produced in the 1930s and 40s there are today no more than 100 remaining and only around fifteen still flying. The bomber is a G model — armed with thirteen machine guns and holding around 6,000 lbs of bombs. Its wings weigh around 6000 lbs each. It has four engines and is around seventy-five feet in length.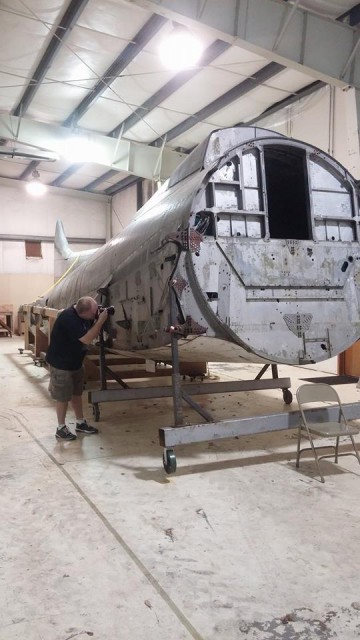 The restoration group is working from original aircraft blueprints. They are dismantling the entire aircraft, inspecting and fixing or replacing each part. The restoration is expected to cost more than $5 million, the engines and propellers being the most expensive to update, the Statesman Journal reports.
Donations and grants are funding the project and the local community is playing a big role in raising the money by holding army veterans' events and other fundraising activities.
Follow the restoration / make a donation:
http://www.b17alliancegroup.com/
https://www.facebook.com/B17AllianceGroupMilwaukieOregon