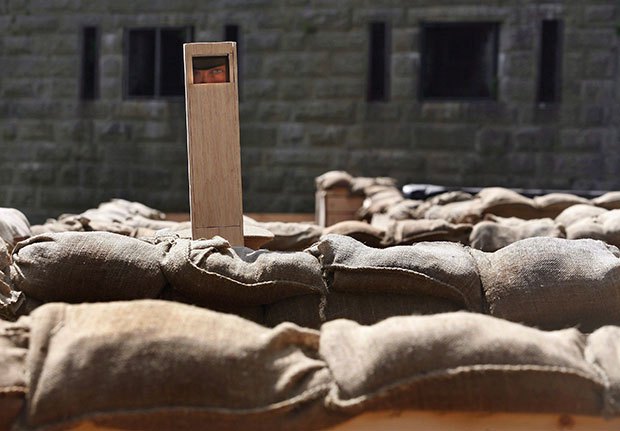 A replica of a World War One frontline trench has been opened to the public in Halifax, Canada.
The trench has been built at the Halifax Citadel National Historic Site and is part of the Citadel's centenary commemorations of World War One. The trench is an interactive experience developed to engage the younger generation to learn about what life was like for soldiers during the Great War.
Usually the Citadel is home to exhibits and historical displays from the 1800s. The Citadel itself was built in 1856 and has now been classified as an historic protected site. Today the Citadel is used for re-enactments of battles and wars across the centuries.
The exhibition manager says that the exhibit isn't something visitors will just look at, it is interactive and tactile transporting them back to the early 1900s.
The trench will be over 75 metres long and is being built within the fort's moat, which is dry. It will have wooden walls and sandbags will be placed along its edge just as they would have been during the war. It will feature a command post, a medical centre and dug-outs where soldiers would position themselves to target the enemy.
Canadian soldiers who took part in World War One were sent to the battle fields of France to support the British, French and other Allied forces. Each soldier would spend around three days to a week in the trenches before being swapped out by other fellow soldiers.
The officers would have wire-framed bed to sleep in, but the general soldiers would just have to find a space on the floor to spend the night, the CTV News reports.
When visitors head down into the trench they'll really get a feel for what it was like for the soldiers. They'll be able to try on gas masks from the era, get medical attention as it would have been 100 years ago, and check the view of the enemy from the trench's periscope.
It was exactly 100 years ago this year that Canadian troops joined the Allied fight against the Germans in World War One. Around 420,000 Canadian soldiers made the journey to Europe over three years. Over 55,000 died, and 130,000 injured.