May 7, 2020 – Wargaming has released a new video celebrating the successful first-ever World of Warships Virtual Naval Parade live-streamed on Twitch yesterday.
Live virtual parade was organized together with volunteer players who were controlling the ships in a pre-agreed formation through New York City port.
The World of Warships' parade featured 24 of the most iconic Allied warships with commentary from navy experts and New York Times bestselling author and naval historian James D. Hornfischer.
Popular influencers The Mighty Jingles, Drachinifel and Wargaming's very own Chieftain were present to provide additional historical context and highlighting the ships' accomplishments during World War II.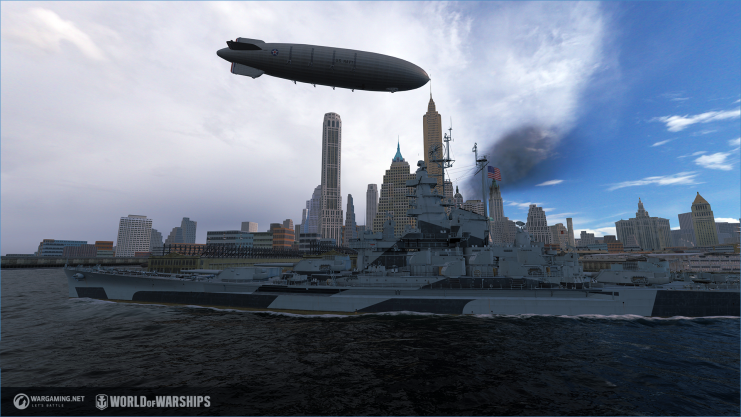 "This was a one of a kind experience for us, since we needed to both adapt the map and make sure ships are aligned in a proper formation to make the whole experience as truthful and recognizable as possible.", said Philip Molodkovets, World of Warships' executive producer.
"I'm incredibly proud of both the team and our players who made this parade possible. We hope that we managed to do our bit in making the 75th anniversary an event to remember."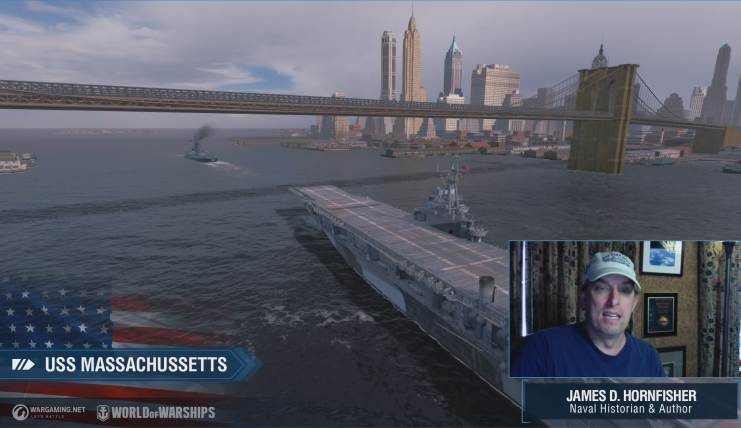 "I'm very happy to have been invited to narrate this special parade," said naval expert and writer James D. Hornfischer, a fervent player of World of Warships.
"Being able to use video games to teach important aspects of our shared history is amazing. Once again, I was impressed by the dedicated effort of everyone involved.
The historical accuracy on display was spectacular, and the responses from the community heartwarming."
Here's a summary of key figures:
Overall 24 ships took part in the virtual navy parade, with 8 of those being featured in more details
Countries represented: UK, US, Canada, Commonwealth, France, Poland, Russia
The parade route was 62 kilometers long.
The largest ship that took part in the parade was the HMS Hood (263.3 meters), the largest surviving ship was the USS Massachusetts (210 meters), while the smallest was the HMS Campbeltown (95.81 meters).
Out of 24 ships presented, 5 are still operational as museum ships: USS Kidd (US), USS Texas (US), USS Massachusetts (US), ORP Błyskawica (Poland), HMCS Haida (Canada).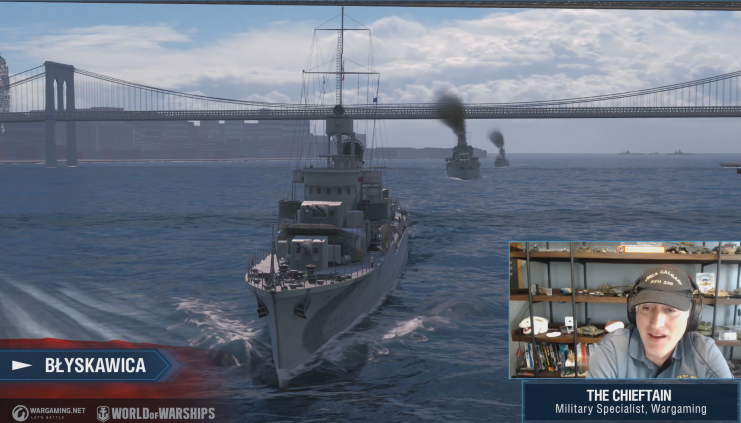 To pay respects, World of Warships prepared a special video memorial marathon for World War II veterans, in which they are able to tell their own stories, share their experiences with the community and bring in-game gifts to players. Visit this website to watch all the episodes.
Assets for World of Warships can be found in our press room.
Head over to worldofwarships.eu now to sign up for World of Warships for free.