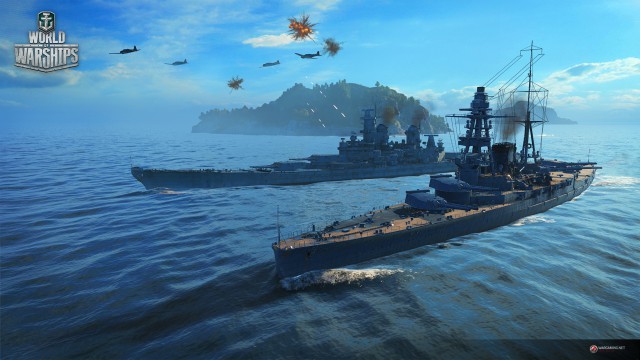 Wargaming is proud to announce that World of Warships is now live. This latest, highly-anticipated installment in Wargaming's free-to-play combat series lets players seize the helm of history's most iconic vessels and take part in giant battles.
"World of Warships is our biggest release this year," said Victor Kislyi, Wargaming CEO. "Everyone involved has put their heart and soul into creating a truly outstanding title, and we are extremely proud to share it with gamers across the world. We hope that players will love this game as much as we do."
In World of Warships, aspiring commanders have four distinct classes of ships at their command, and a myriad of upgrades and strategically designed environments, ensuring the action never ends. Cruisers are incredibly versatile vessels, ready to take on any other ship in the game and pick off scuttled opponents. Destroyers are quick and maneuverable, able to dodge enemy fire and deliver a well-executed torpedo strike. Battleships are heavy-hitting powerhouses, perfect for dealing massive damage. Finally, tactical Aircraft Carriers bring a real-time strategy dynamic, with scout planes to enemy vessels and torpedo bombers dropping their devastating payload.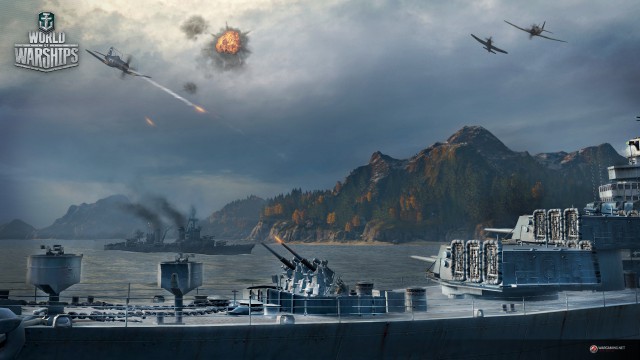 PvP and PvE game modes play out across 10 unique maps. PvP combat lets teams of 12v12 take to the seas and clash for supremacy. PvE mode pits players against computer AI in a series of skirmishes to sharpen their wits for PvP and practice their teamwork.
With the game's release, naval enthusiasts who have been busy storming the seas in World of Warships and have achieved a level 9 Service Record will be able to truly put their skills to the test with the first season of Ranked Battles. Experienced commanders can dive in to 7v7 Domination matches against those of equivalent skill.
World of Warships' deep customization system lets players discover and shape their playstyle with Commanders, as well as dozens of Modernizations and Skills. Consumables like vessel camouflage and Signal Flags add another tactical element to gameplay, where captains can tailor various boosts to get ahead of the fleet.
In World of Warships, strategic, tactical gameplay and intense naval combat await all those who are ready for the high seas.
For the latest information, visit the official World of Warships website: