Update 0.10.1 features the debut of the new Italian Battleships, an updated Taranto port, as well as new format of Ranked Battles, new Clan Battles and updated Brawls, UPDATE VIDEO

Also celebrations for Brazilian Carnival begin, including a new themed ship, features, content and dance tribute to the country's biggest party! 
Wargaming, developer and publisher of the widely popular, free to play naval combat game World of Warships (WoWS), has today launched Update 0.10.1 for the game.
The headline addition is the maiden voyage of the long awaited, Tier IV–IX Italian Battleships. Players can now set sail for battle with these all-new vessels, available in Early Access on the Live Server. The full video update can be viewed here.
The Italian Battleships 
The new update adds six all-new Italian Battleships to the game listed below and imagery for these vessels can be found here:
Dante Alighieri (Tier IV)
Conte di Cavour Tier V)
Andrea Doria (Tier VI)
Francesco Caracciolo (Tier VII)
Vittorio Veneto (Tier VIII)
Lepanto (Tier IX)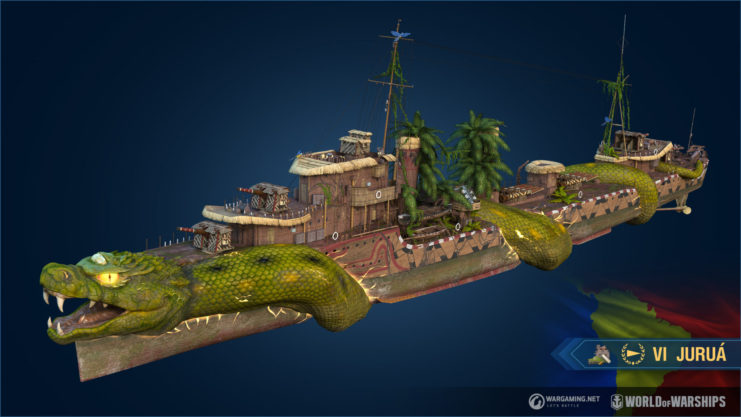 The Italian Battleships come armed with a host of interesting features for players to try out. These include semi-armor-piercing shells to deal significant damage to weakly protected targets, and a large number of guns, balanced by their shorter range and lower accuracy.
The new ships also feature higher maneuverability and armor protection for the ship itself. Tier VIII–X ships also can deploy the Exhaust Smoke Generator consumable, which allows them to hide from the enemy without having to reduce their speed.
To get these ships players in the early access can obtain a new temporary resource, the Italian Tokens. These can be earned by completing combat mission groups, a special chain of combat missions, from random bundles purchased with dubloons, free random bundles, Recruitment Point bundles in the armory and by completing combat missions from the official WoWS streams.
The number of tokens that can be obtained by completing combat mission groups will be enough to obtain Tier IV-VI Battleships, with VII Francesco Caracciolo available as the final reward for completing the last combat mission group and IX Lepanto obtainable from random bundles purchased with Dubloons. Full details can be found here in the Italian BB overview article.
Finally, the Taranto Port has also been updated in 0.10.1 and you can see images showing off these changes with a new Italian flare here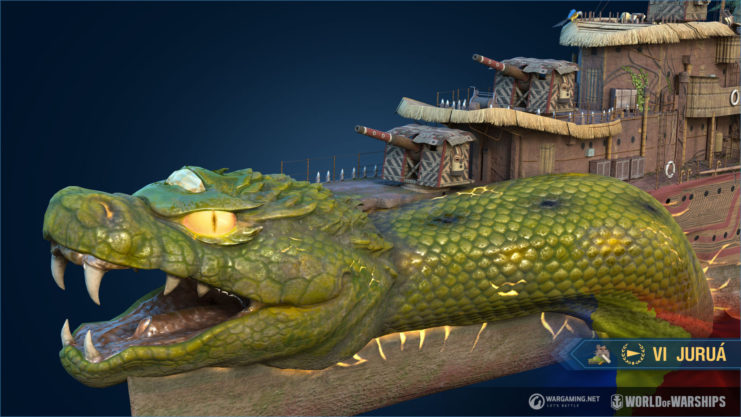 Ranked Battles: The Second Season
Season 2 of the new Ranked Battles comes in a different format. The duration of the season is now doubled as well as the rewards for each Sprint. The number of Stars in leagues has been increased by 50% on average. In addition, the Bronze and Silver leagues now have 10 ranks each.
Clan Battles Season 12
The new season will be held in a 7 vs. 7 format, playing Tier IX ships and there has been a small but important change. Ship limits can now be set with this change designed to ensure each battle and game mode offers diverse and interesting gameplay. Possible restrictions include limits on the number of the same ships, or even banning certain ships if necessary.
Brawls
Brawls have received significant changes with this new update. They are now treated as their own separate battle type, featuring shorter seasons with a smaller team format. Brawls can be played solo or as part of a division. Also, starting from March 8, players will be able to engage in a 1 vs 1 Brawl with Tier VIII ships. For more information on the changes, or the rules involved please click here.
Brazilian Carnival event
Although this year's Brazil Carnival has been canceled, World of Warships still wanted to celebrate the country's biggest party on its original date. The celebration of Carnival presents several new features in the game, the main one being the inclusion of the Brazilian ship "Juruá", which comes with a permanent camouflage inspired by Boitatá, a legendary and mythical character of Brazilian folklore. All details for the new content can be found here.
The team also went one step further and worked with "Dragões da Real", a Brazilian samba school, to create an exclusive video celebrating the spirit of Carnival which can be viewed here.
Full developer notes, including details on the above and visual changes, can be found here, and further assets for World of Warships can be found here.