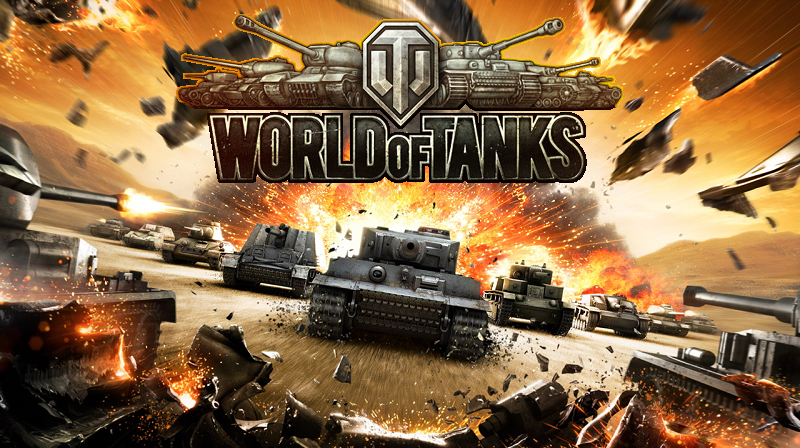 Tiers 2–10 vehicles bolster Japanese Tech Tree and new Rampage event
September 02, 2015 — Wargaming today announced that update 9.10 for World of Tanks is now live globally, bringing nine new Japanese vehicles and the next exciting stage in Domination event: Rampage.
This new branch of Japanese tanks sees Tiers 2 through 10 get some serious backup in a series of heavy-hitting vehicles, featuring medium and heavy tanks. Notable vehicles include the Type 91, a Tier 3, which is the first Japanese heavy tank in the game, with a high damage-per-minute output. Tanks from Tiers 6–9, featuring the Tier 6 O-I, Tier 7 O-Ni, Tier 8 O-Ho, and Tier 9 Type 4 Heavy, boast tough armor and powerful weaponry. Finally, the Type 5 Heavy at Tier 10 has thick armor and a devastating 140 mm gun.
What makes this new tank line even more special is that Japanese company FineMolds provided World of Tanks with a 3D tank models based on the O-I. The blueprints were assumed destroyed, but by working together, FineMolds and World of Tanks were able to bring these vehicles to life in-game. The models helped designers construct the O-I-Experimental and continue Wargaming's mission of historical accuracy in their titles. This collaboration continues with a series of World of Tanks plastic models for sale, starting with the Type 1 Chi-He, Type 4 Chi-To, and the Type 5 Chi-Ri medium tanks.
Update 9.10 also brings Rampage event, containing Steel Hunt and Domination. Players can rent one of the three tanks to engage in the event: the AMX 50 B (D), the Object 140 (D) and the Т110Е5 (D), as well as use their vehicles that comply with the rules. In Steel Hunt, players can command Tier 10 vehicles exclusively, with the ability to respawn in their battle to capture flags, earning the most Victory Points. In Domination, players can use their Tier 8–10 vehicles in furious 10 minute battles to destroy enemy tanks and transport captured flags to select zones to score Victory Points.
Map availability has also been introduced. Now players will be able to battle across more maps as they work up the Tech Tree, unlocking more tiers. A new garage tutorial also makes it easier than ever for players, from veterans to new recruits, to familiarize themselves with game's basics and discover useful tips. There is also the addition of a smaller game client, which lets players roll out in a more streamlined version of World of Tanks.
For more information on update 9.10, visit the official World of Tanks website:
About Wargaming
Wargaming is an award-winning online game developer and publisher and one of the leaders in the free-to-play MMO market. Founded as a privately held company in 1998, Wargaming has shipped more than 15 titles. Currently, Wargaming is focused on its team-based MMO war series dedicated to the mid-20th century warfare that will include the armored World of Tanks, the flight combat World of Warplanes, and the naval World of Warships. The three intertwined titles will form a common gaming universe integrated within the portal www.wargaming.net.
As part of its multiplatform line-up, the company has introduced World of Tanks on Xbox and World of Tanks Blitz on mobile and tablet. Launched in 2014 and 2015, World of Tanks on Xbox introduced epic tank-on-tank battles to console gamers and offers the first cross-platform gaming experience between Xbox 360 and Xbox One. The mobile MMO game World of Tanks Blitz has opened up Wargaming's trademark team-based military IP to smartphone and tablet users worldwide.
Official website:
About World of Tanks
World of Tanks is the first and only team-based, massively multiplayer online action game dedicated to armored warfare. Throw yourself into the epic tank battles of World War II with other steel cowboys all over the world. Your arsenal includes over 300 armored vehicles from United States, Germany, the Soviet Union, France, Great Britain, Japan and China, carefully detailed with historical accuracy.
For more information about World of Tanks and to download the award-winning, free-to-play action MMO, visit:
About FineMolds
From 1987, FineMolds is a plastic model manufacture witch has kept the strong company policy of "Search the primary sources, and work precisely for accurate model". With its highly accurate WWII tanks and plane models, the company located in Aichi Japan, have spread its products not only in Japan, but throughout the world.
FineMolds official website: