To help raise funds for The Tank Museum, they are holding a raffle to give you the chance to win a ride in Tiger 131!
The lucky winner will be able to take a ride in the infamous Tiger 131 around our arena this coming Tiger Day, on 30th April 2016. 2nd prize is a ride in the Leopard and 3rd prize a ride in the Centurion, each to take place on Tiger Day.
Tickets available for £5 each. Click here to buy.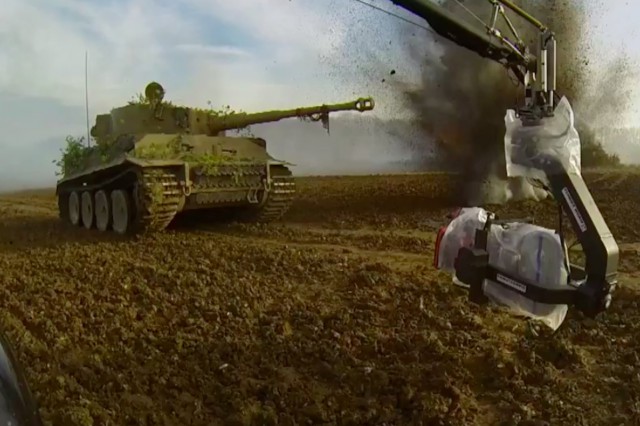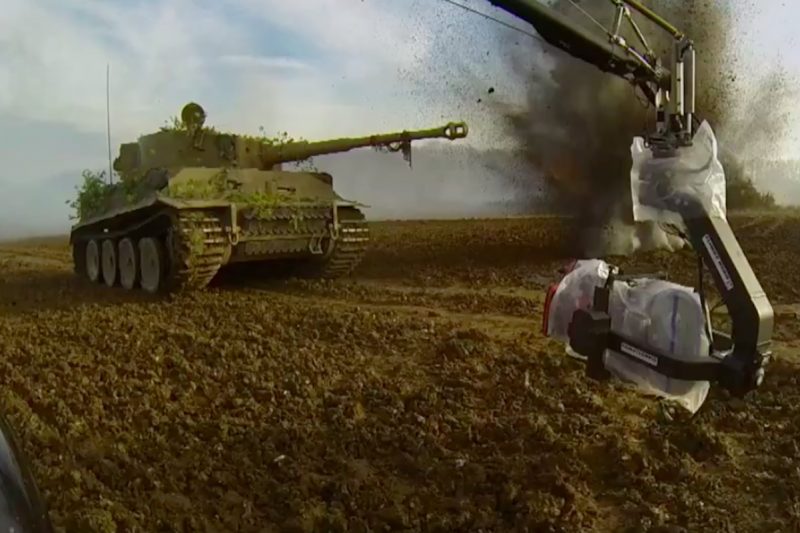 There is also an eBay auction running for the chance to win a ride in Tiger 131 and two Premium Tickets, finishing on 22nd February. Click here to find out more.
Find out more about Tiger Day here.
The highlight of the Tiger day will be at 1.30pm, when Tiger 131 makes its return into the Kuwait arena*. The 30 minute display will examine and compare this World War Two beast to its Axis and Allied contemporaries; including Matilda I, Panzer III, Sherman, Valentine, Tiger and Kettenkrad. The display will also examine the impact Tiger had on future tank design, with Centurion and Leopard*.
The winning ticket will be drawn on 4th March and the winner will be informed soon after.
Please Note: When buying raffle tickets, customers will not receive a hard copy of their tickets. Instead they will be sent an email and reference number confirming their purchase.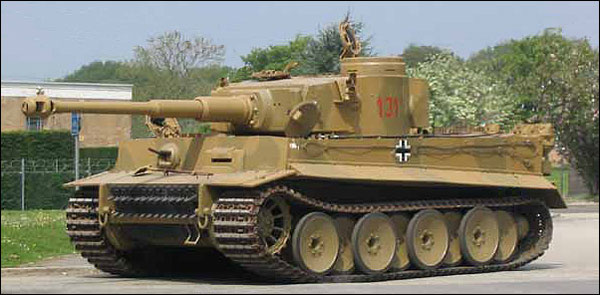 All proceeds go to The Tank Museum's HLF Catalyst Endowment Fund.
Tiger Day Raffle Terms & Conditions:
Online ticket sales will close at midnight on 29th February. Winner must be available on 30th April to claim their prize from The Tank Museum. Prize includes free entry to the Museum on Tiger Day, but travel to the Museum will be at the winners' expense. This date is not transferable, however in the event of mechanical failure reasonable steps will be taken to re-arrange a mutually convenient date or substitute vehicle. Prizes are only transferable at the discretion of The Tank Museum. For safety reasons, it is essential that winners must be able to climb in and out of the tank unaided. Height restriction: the winner must be over 1.25m. By entering the draw, you are consenting to receive communications from The Tank Museum. Standard terms and conditions apply.
Promoted by Richard Smith, The Tank Museum, Bovington, Dorset, BH20 6JG. Registered with Purbeck District Council in accordance with the Gambling Act 2005.
A message from the Tank Museum:
"Please Support Us: As a charity, we rely on public support for all our activities. Our work is funded entirely by people like you. With your support, we can continue to create content. With the right support we might be able to do it more regularly – and can be even more ambitious. Please Click on the Banner Below"