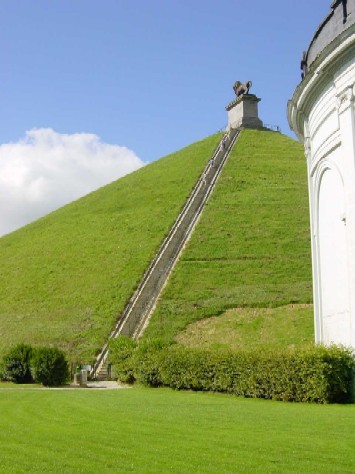 The BBC reports that the famous Battle of Waterloo site in Belgium will finally be receiving a memorial. The Battle of Waterloo was a battle that took place on a farm and it played a very large role in the Duke of Wellington's victory. The memorial will be placed to honor the British soldiers who fought there.
Hougoumont has been neglected and forgotten, but nearly 200 years later, there is a £3m project for its restoration in the works. Robert Hall has given exclusive access as work begins.
To visit the site of Waterloo will begin at the Wellington Museum. This was the Duke's headquarters. Approximately 5 kilometers south you will see the famous Lion Mound. The mound stands 120 feet high and on top of it, you can overlook the battlefield. At the base of the mound, you will come across a visitor's center. The visitor center is set up to help people better understand what happened through their laser show and a film.
The Panorama is located next to the visitor's center. The circular building was built on the 100th anniversary of the battle. It is home to a large painting of the battle, which was created by Louis Demoulin. The painting encircles the inside walls of the center. This leaves the visitor standing in the center of a very realistic three-dimensional battlefield. The panorama is a historic example of a military-related tourist attraction. Opposite of the circular building is a wax museum that features the main protagonists of the battle and it was created in 1949 by the Musee Grevin artists.