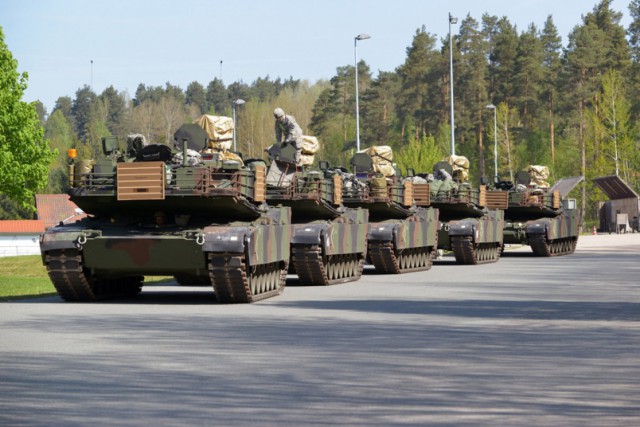 A year after the conflict in Ukraine, military exercises and war games in the region continue apace on a large and potentially worrying scale. Now, experts predict that the exercises in themselves are a show of power for both sides and that the act of the exercises could prompt a war.
Russia is conducting ever-larger military tests and exercises supported by rebel faction groups in Eastern Europe, while NATO member countries are also coming together for joint military exercises, such as the Ukrainian, Lithuanian and US soldiers in Lviv.
Experts are recommending that both NATO countries and Russia need to improve the lines of communications between the two sides. If nothing but to ensure there is clarity and transparency about each other's military exercises. They suggest that the focus should remain on a treaty to constrain the types of munitions and weaponry allowed to be present along the Ukrainian/Russian border.
It is because neither side is aware of the extent and possible danger presented by each other's exercises that creates the mistrust and suspicion. However, both sides are focusing more on highlighting their military as a deterrent, The Guardian reports.
The most recent exercises include a Russian exercise in March which saw 80,000 military come together in response to a possible threat. It sent its forces to isolated areas that might need protection from an incoming enemy, such as Russia's Arctic islands, Kaliningrad and the Crimea. Thousands of artillery pieces were transported in the exercises, along with more than 80 military vessels and over 200 aircraft.
Meanwhile NATO organised war games in June bringing together around 15,000 military from across Europe. There was a naval exercise in the Baltics, a ground troops exercise in Poland, and air and tank exercises in the Baltics as well.
The Russians do not provide notice of any military exercise, so it always comes as a surprise to other countries in the region. Experts recommend that both Russia and NATO should use the OSCE to communicate specifically about each other's military exercise schedule. This will help to de-escalate tensions and improve overall relations.