On the evening of the 5th June in 1944, Douglas C-47 Dakota aircraft took off from the USAAF base in Witham, Lincolnshire. The planes carried 200 Pathfinders, specialist paratroopers whose mission was to place ground-based "Eureka" radio homing beacons in France, in preparation for the Allied force's airborne invasion that night. Aircraft in the invasion force were equipped with "Rebecca" receivers which homed in on the beacons, (in theory) allowing paratroopers to be dropped precisely on the D-Day target zones.
Such was the importance of the operation that the Commander in Chief of the allied forces, General Eisenhower, visited Witham that evening to watch the aircraft take off. The first aircraft away was U.S. Army Air Forces C-47 number 42-93098, of the 9th Troop Carrier Command Pathfinder Group. The invasion had begun!
RAF North Witham was built in 1943, and in the autumn of that year the airfield was handed over to the USAAF ninth air force IX Troop Carrier Command (TCC) and was renamed to Station 479. The airfield's control tower is still there today, as are the three concrete runways, the munitions stores, and aircraft maintenance buildings. The three runways have been reduced in length, and the control tower is somewhat dilapidated, although the main structure is intact.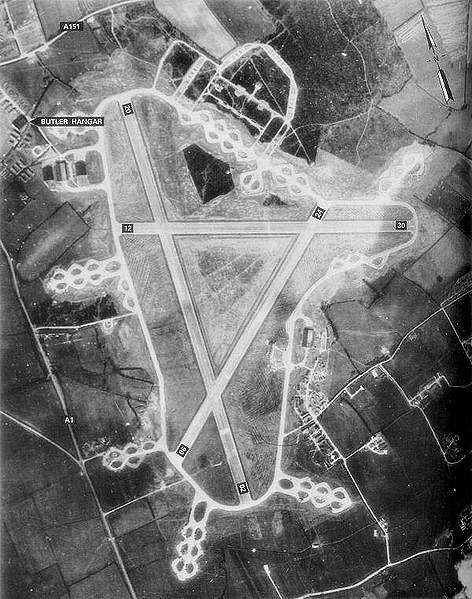 Now known as Twyford Woods, the site is under the control of the British Forestry Commission. Rumors had circulated that the control tower was to be demolished, but in view of its historical importance, and in response to petitions from local conservation groups, the Commission has confirmed that no demolition work will take place.
The grassland areas of the old airfield are now home to several species of rare butterflies. The butterfly reserves are managed by the Lincolnshire Branch of Butterfly Conservation.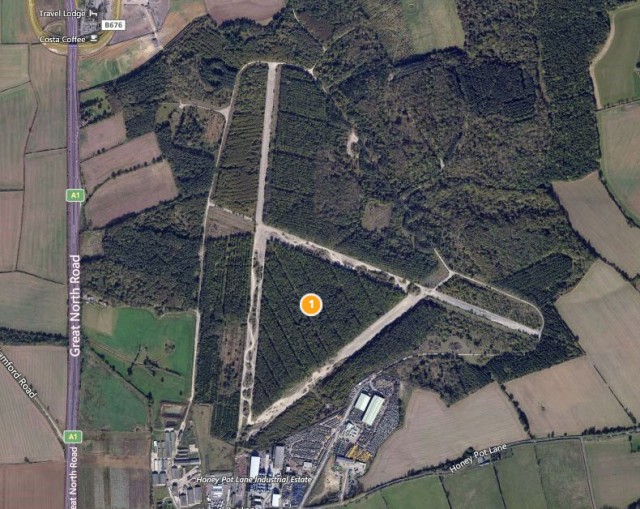 Heritage Lincolnshire is a registered charity which seeks to preserve Lincolnshire's rich heritage for the benefit of local people and visitors to the area. The charity recently organized the South Lincolnshire Walking Festival – a program consisting of 76 walks through a landscape containing many historical sites and areas of natural beauty, the Grantham Journal reports.
One of those walks is placed on and around Twyford Wood, and a large group of walkers was treated to a guided tour of the old airfield. The walk was an opportunity for local people to see the remains of what was a very important place in the nation's history over 70 years ago, well before most of them were born.