A World War II B-25 Mitchell Bomber was in Twin Falls, Idaho last month. It was there to honor the "Greatest Generation."
Larry Kline is the pilot. He says that taking off in the plane is a wonderful experience. "It's noisy and loud and fun and all the things that make us happy," he said.
The B-25 belongs to the Commemorative Air Force from Mesa, Arizona and is a part of the "Flying Legends of Victory Tour."
"It's all about the World War II vets," says Kline. "To remember them and tell their story."
The plane is one of the thousands of B-25s that flew combat missions in WWII. It had 15 combat missions. The main one that people remember is Doolittle's Raid on Tokyo. Four months after Pearl Harbor, several airplanes flew to Japan and bombed Tokyo. The men who took part in the raid were known as the Doolittle Raiders.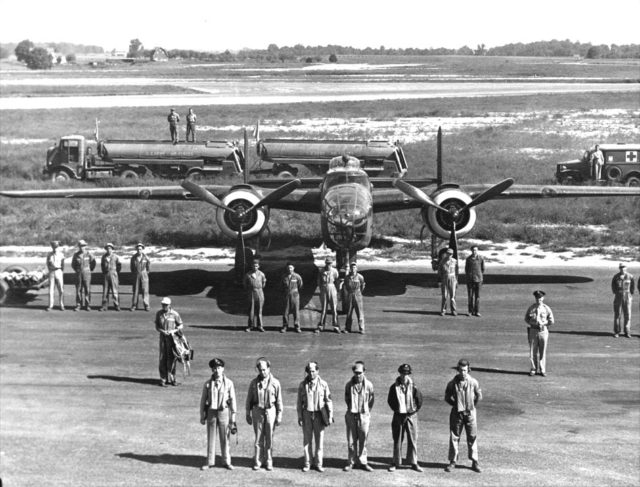 The B-25 Mitchell is a twin-engined medium bomber that was used extensively in world war two. In fact, this model of plane served in every single theater of the War, in many different countries air forces. Almost 10,000 B-25s were produced for the war effort.
This particular plane is called Maid in the Shade. For a $5 donation, visitors took a tour of the plane. For a larger donation, visitors got a ride in the bombardier's seat.
Pilot Gene Tesk recognized the sound of the B-25 right away. He worked as a fire tanker pilot years ago. "I knew it when I heard it," he said. "That's why I had to come out and take a look at it."
He was thrilled to see the old plane still flying. "Yeah, they do get around. Nice that they do," he said. "Wonderful to see old airplanes still flying."