Cold war-era caves in central Norway are being developed by the U.S. military in order to strengthen NATO's defences near the-Russia border. Washington has ordered the deployment of tanks and artillery equipment as preparation in case a crisis with Russia occurs.
This strategic deployment comes at a time of renewed tensions between NATO and Russia. Russian President Vladimir Putin is still to respond to a recent speech by President Obama where he referred to Russia as merely a "regional power". The possibility of a confrontation with Russian has been increased after the events of the last few years.
Currently, there are tensions between Russia and Turkey over Syria, particularly after the downing of a Russian aircraft by Turkish forces. Furthermore, the caves are located in the North of Norway, near the Arctic Circle, where Russia has made territorial claims.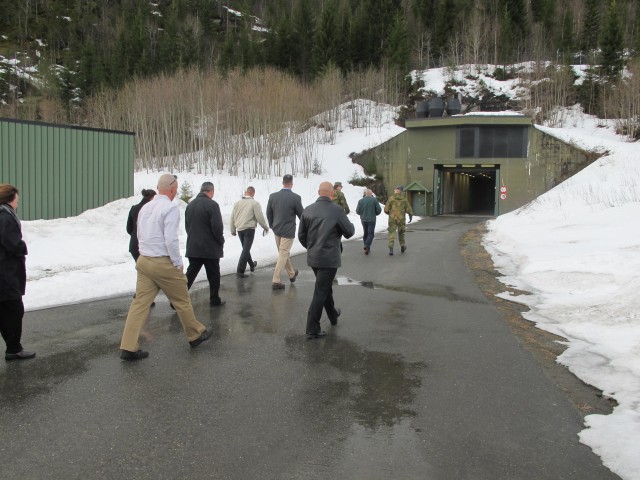 The Director of the Center for Strategic and International Studies Europe Program, Heather Conley, told CNN:
"Now that we have a very new security context with Russia, it makes sense to rethink what is needed."
The European Reassurance initiative has been allocated a $3.4 billion budget by the Pentagon to finance the deployment in Norway.
The six-caves network is considered a strategic asset due to its location. These same caves were previously used by the U.S. in 1981 during the Cold War as an arms depot and for weapons storage for military operations in Iraq. The fact that these caves are being considered for us, is an indication of the current strained state of Russo-NATO relations.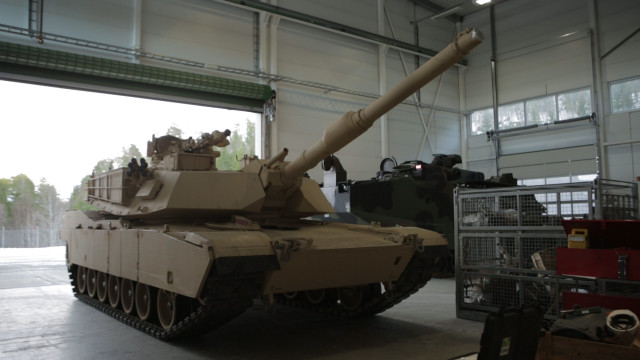 The climate-controlled caves have been fully equipped to support 15,000 marines and 100 Norwegian and U.S. personnel responsible for controlling and operating the classified site. Later this month more than 16,000 troops and twelve NATO allies and partners will be involved in the controlled deployment of equipment on the site, in a drill named Cold War Response 16, 6, 500.
The equipment was transported by the Maritime Prepositioning ship the USNS Williams earlier in the month for scheduled equipment modernization. Outdated and unserviceable gear will be sent back on the ship to Blount Island Command in Jacksonville, Fla., as the final step in the operation. U.S. Marines from 2nd Marine Logistics Group out of Camp Lejeune, N.C., in coordination with their Norwegian counterparts, are modernizing some of the equipment by placing approximately 350 containers of gear and nearly 400 pieces of heavy rolling stock into the storage caves.
Specific equipment, which will greatly increase the program's readiness, includes M1A1 Main Battle Tanks, Tank Retrievers, Armored Breaching Vehicles, Amphibious Assault Vehicles, Expanded Capacity Vehicle (ECV) Gun Trucks and several variants of the MTVR 7-1/2 ton trucks. Planning for this equipment refresh began in the spring of 2010. Marines and contractors from Blount Island Command in Jacksonville, Fla., and Marine Corps Forces Europe and Africa are also in Norway to ensure the operation is conducted in a safe and timely manner.