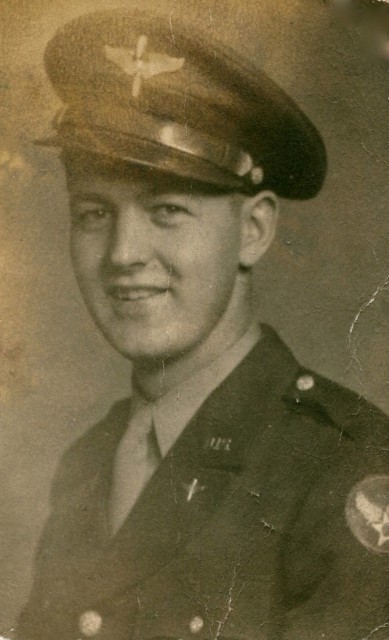 [Via]
The remains of a US Air Force pilot who was killed during World War Two have been located and are being returned to his family in the United States.
2nd Lieutenant Alvin Beethe was recorded as missing in November 1944. He was a fighter pilot and had been flying in a Lockheed P-38 Lightning on a mission over Germany. Alvin was part of the 393rd Fighter Squadron, 367th Fighter Group, 9th Air Force.
But on that mission, Alvin and his plane never returned. Another pilot reported that Alvin's plane had crashed near Morschenich in West Germany and so Alvin was reported as killed in action. His aircraft was the first military-only aircraft designed and made by Lockheed. It was long-range so could fly extensively long distances, with twin engines and just one pilot. It had been nicknamed the fork-tailed devil by the Germans because of its twin engines.
After the war ended, the American Graves Registration Command was tasked with the mission of recovering as many soldiers' remains as possible from all across Europe and the world. It is recorded that they did find Alvin's crash site as had been reported by the other pilot, but no remains were found.
Alvin's remaining family include his cousin Eileen Thiesfeld. She recalls that Alvin couldn't bring his plane out of a fast dive and ended up crashing in Germany. But she also remembers that Alvin was a daring pilot and would also fly in a way that many pilots just wouldn't.
It was in 2008 that local people in Germany located a crash site near Morschenich. These findings are not uncommon in Germany as people and authorities come across crash sites, unexploded ordnance and war time remains on a regular basis. US authorities were notified and the US Defense Department sent a team to survey the site, the Stars and Stripes reports.
It was excavated and parts of the aircraft and human remains were uncovered. Forensic techniques including DNA testing were used on the remains and compared to Alvin's cousin and a nephew. It was a match and Alvin's remains are now being returned to the US where he will receive a full military funeral and will be laid to rest at Arlington National Cemetery.
Over 400,000 US soldiers died during World War Two, and it is though that around 75,000 of those killed still remain unaccounted for.