In 1987, the Soviets produced the first ground battle missile carrier named 'Lun'. Lun weighed 350 tons and carried six Moskitcruise missiles which were classified under the category of SS-N-22 Sunburn by NATO. Lun, Russian for hen harrier, could sink a vessel of any type and size by hitting it with just four of the Moskitcruise missiles. Lun was also known as Project 903. Several other 'ships' were also produced in the Lun series, including a battle aircraft, whose planned completion stalled when the Cold War ended and was consequently changed into a rescue aircraft.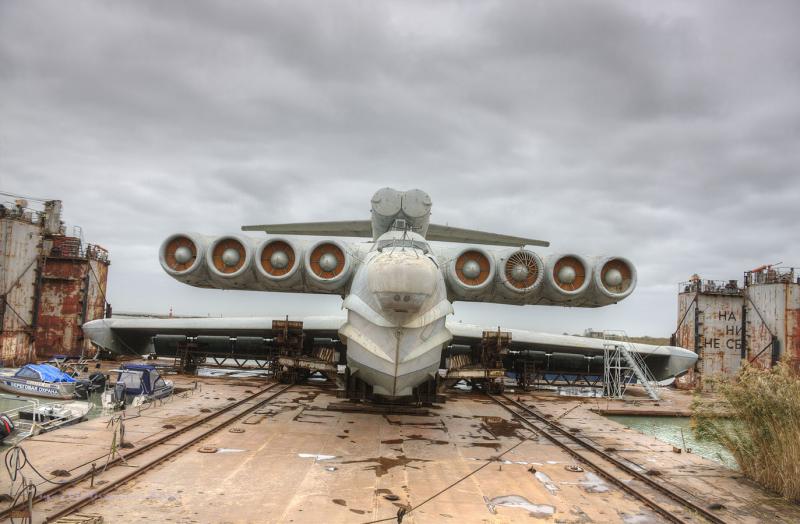 Lun, one of the largest ekranoplan ever built, measured 73.8 meters in length; this is slightly longer than an Airbus A380 at 73 meters long. Originally, the Lun craft was developed as a high-speed transport for the military. They used ground effect which made them achieve a lift when their wings got in close proximity to the surface. The Lun was mostly based in the Caspian Sea and the Black Sea, and would travel at a maximum height of three meters over the sea but could go higher in case of there being high wave conditions to provide safety to the craft. In 2005, the International Marine Organization classified the ekranoplan as a flying ship.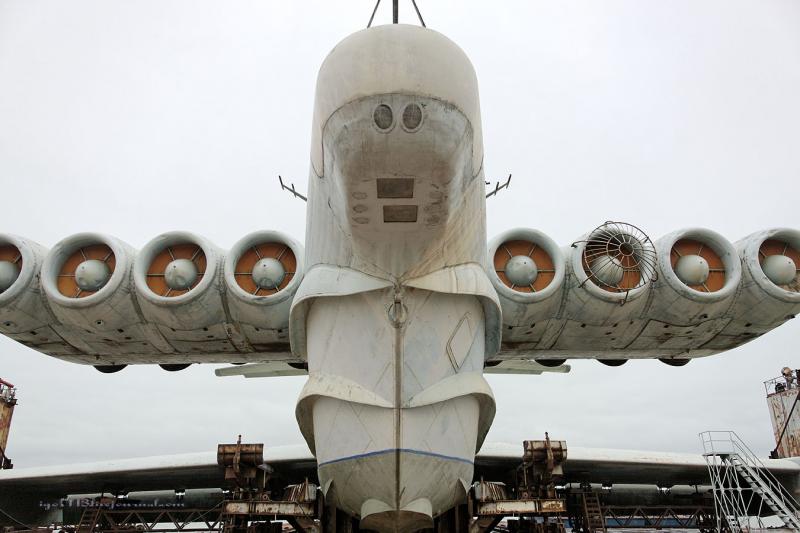 Lun, powered by eight turbojet engines, has a huge hydro-ski without a landing gear making it impossible to get on land. It instead has a dry dock that was specially designed for it.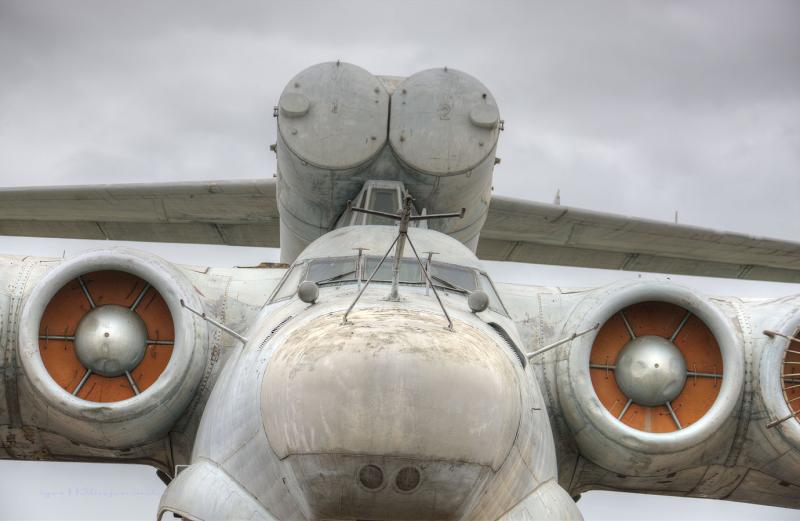 The body of this bizarre ship is functionally divided into four parts namely:
i. Fore part – houses the pilot and a pillar that holds the eight main engines and a room that has other secondary engines.
ii. Middle part – houses the caboose
iii. Back part – contains the toilet
iv. Keel – has the power installation for electricity supply and a complex of radio navigation and communication gadgets.
The gunner is housed in a cross line of keel and stabilizer at about 12 meters above the waterline. Seven officers and four warrant officers made up the crew, and the vehicle could go for five days without any supplies.
Don't miss the 2nd and 3rd pages of photos. There are plenty of them!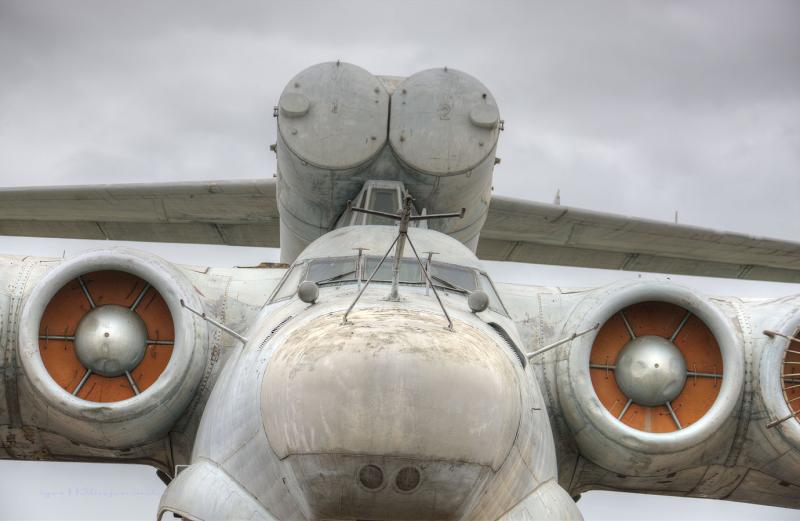 The eight Kuznetsov (model NK-87), each with a power thrust of 127.4 KN, were mounted on forward canards and powered the Lun. A flying boat hull containing a large deflecting plate was placed at the bottom to give a kick-start for takeoff.
The Lun was equipped for counter-surface warfare and carried six guided missiles launchers loaded with P-270 Moskit (Mosquito) missiles and mounted in pairs at the rear surface of its fuselage. The advanced tracking systems were mounted on the nose and tail.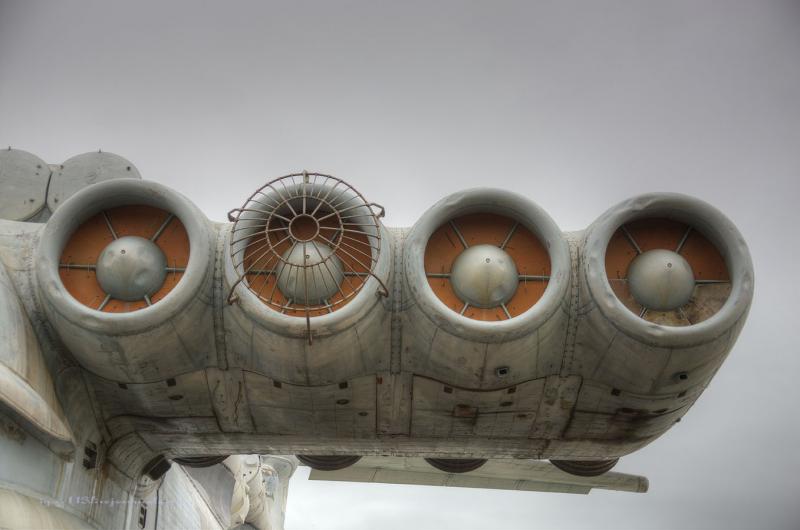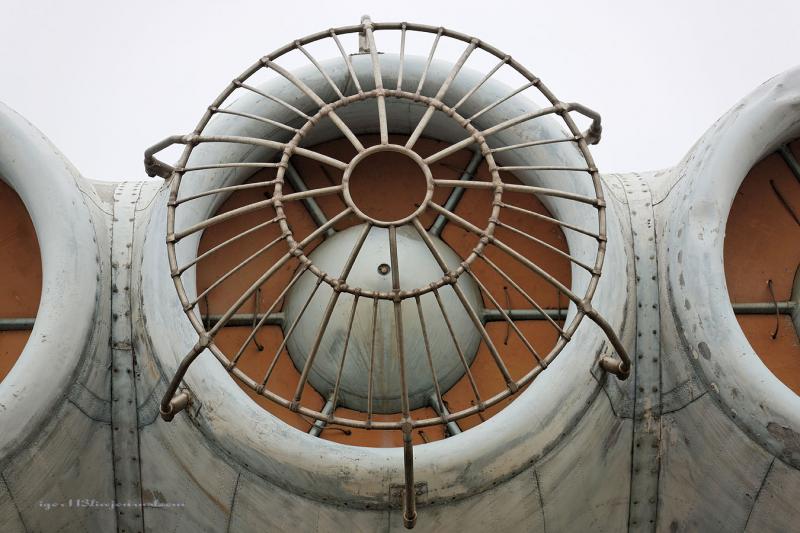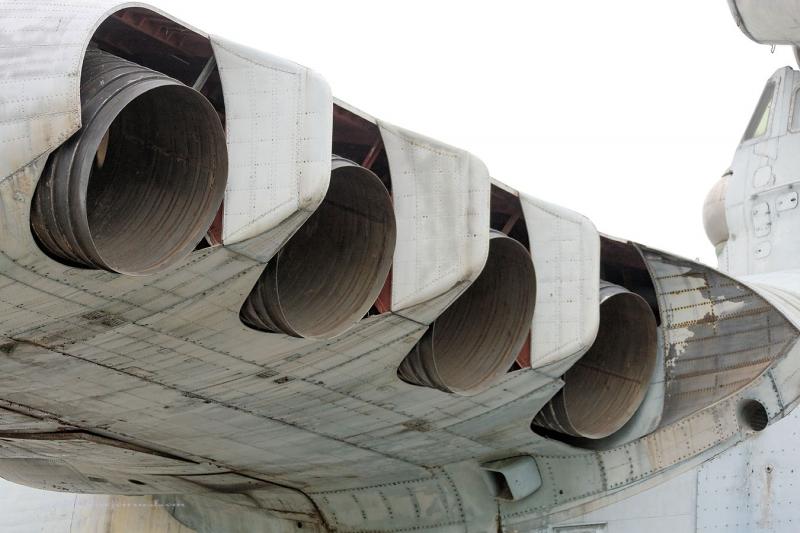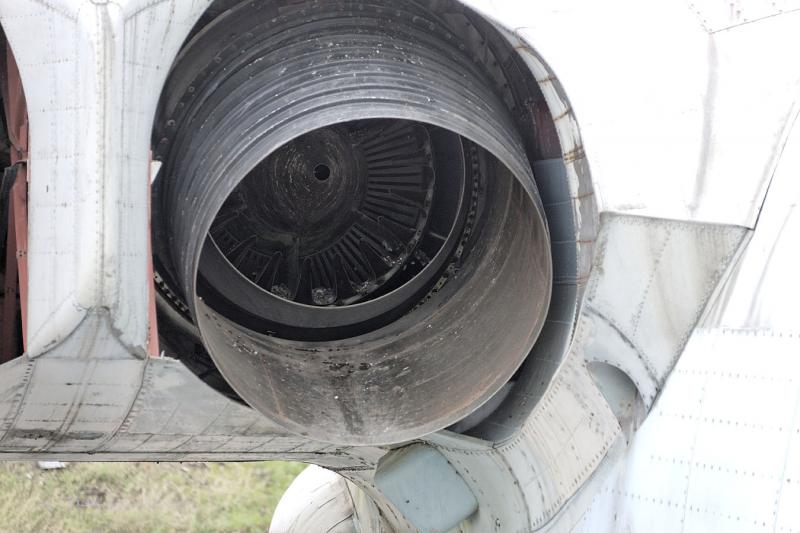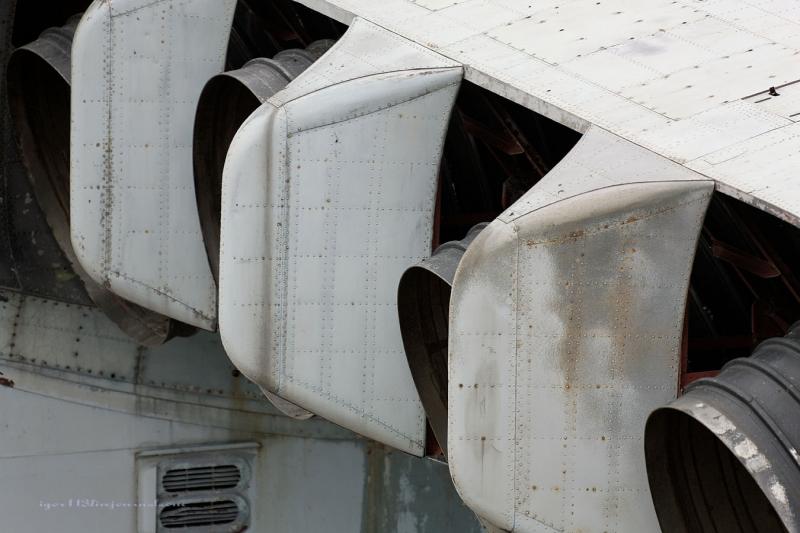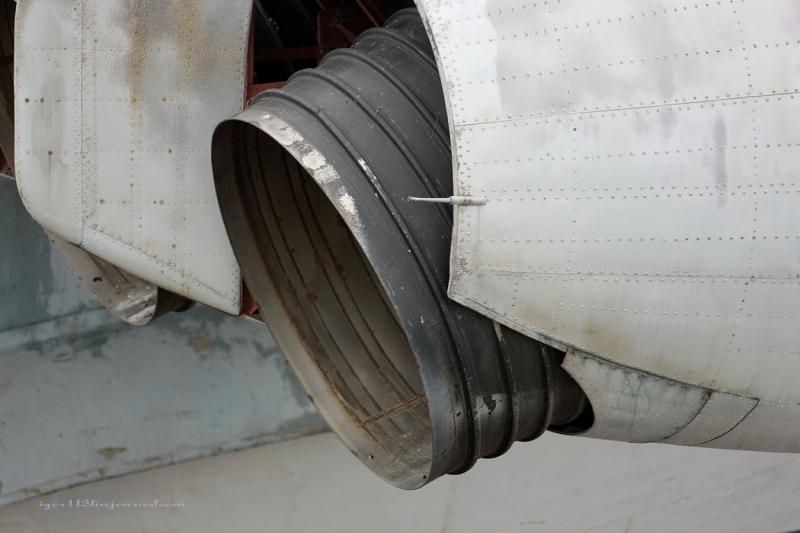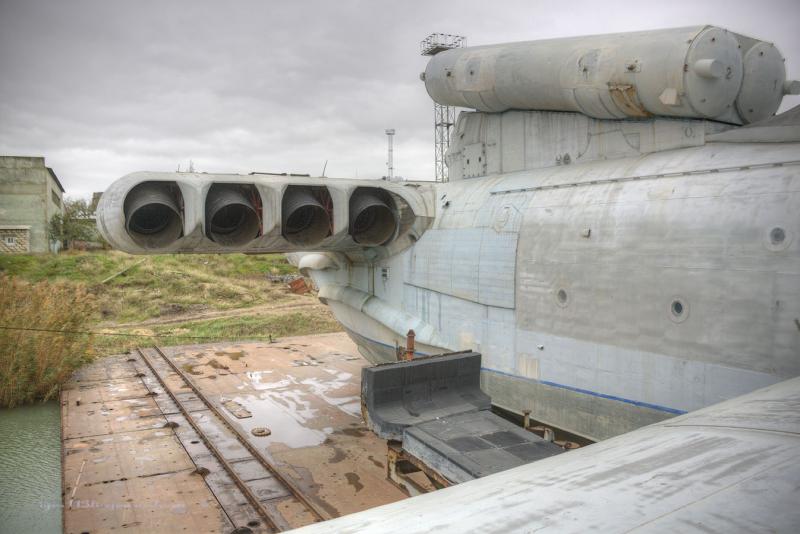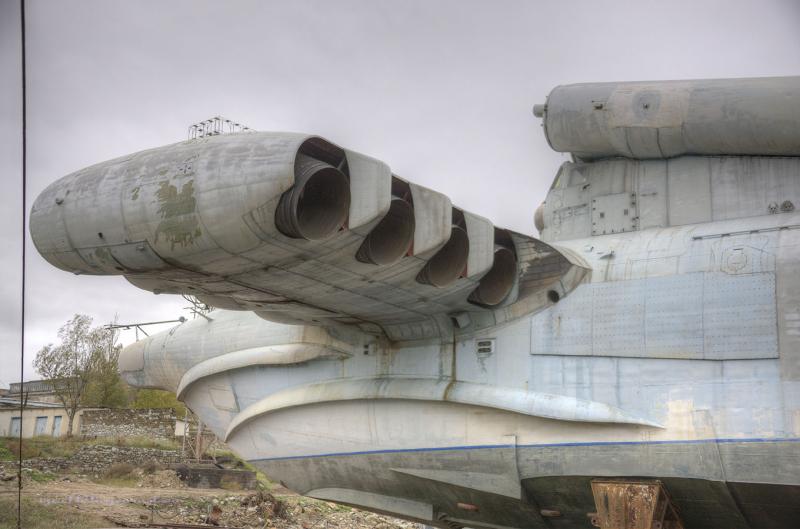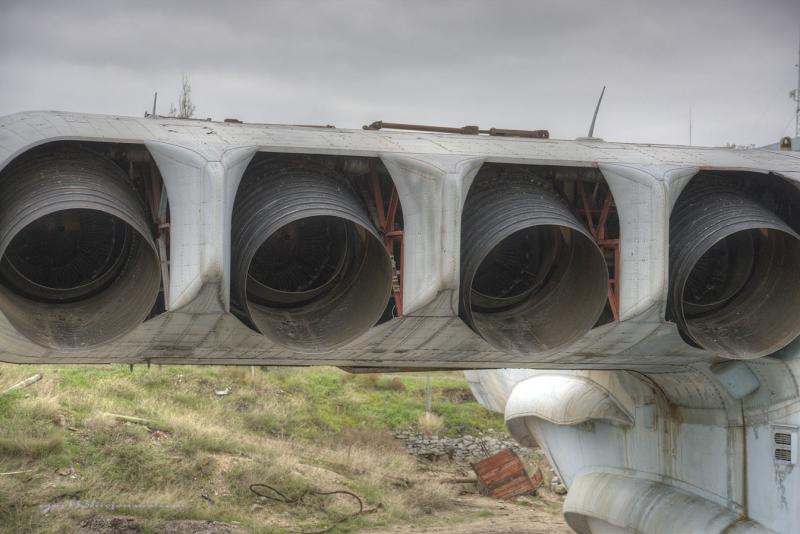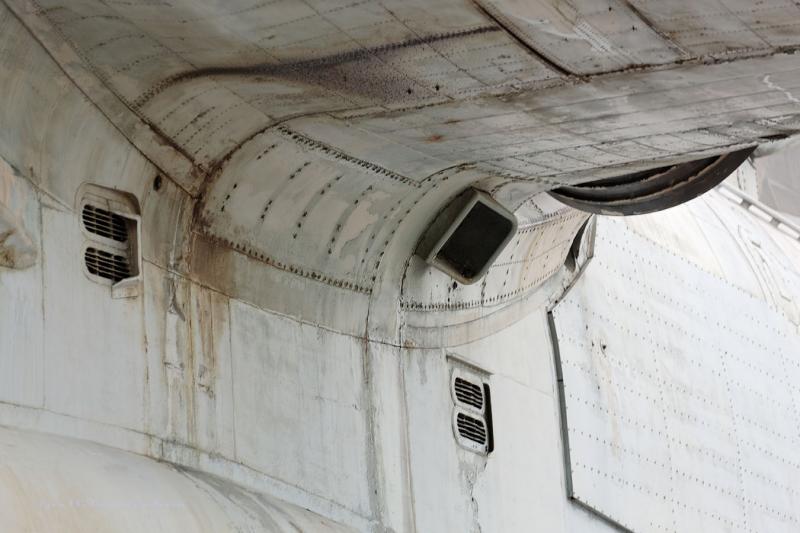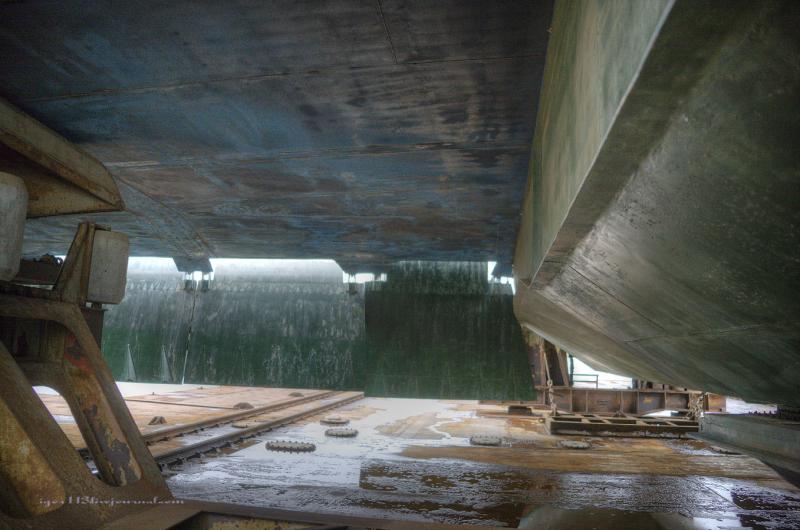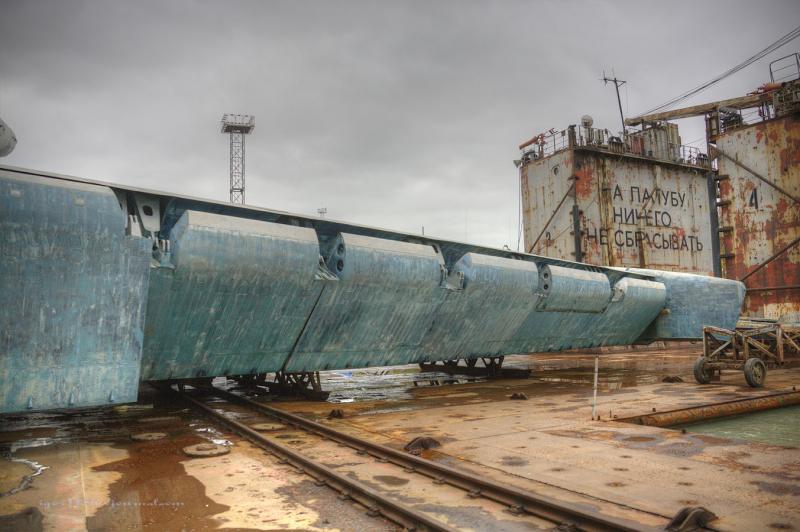 Only one other model of this nature was produced; the MD-160 which joined the fleet at the Black Sea in 1987. However, it was grounded in the late 1990s and sits unused at a naval station in Kaspiysk. No plans exist for this model by the Russian Defense Ministry.
The other uncompleted version of the Lun that was meant to become a mobile field hospital for rapid deployment to any ocean or coastal location was Spasatel ("Rescuer"). With only 10% of the work remaining to finish it, military funding ended, and it remained unfinished.
Thanks to our chums at English Russia for the images.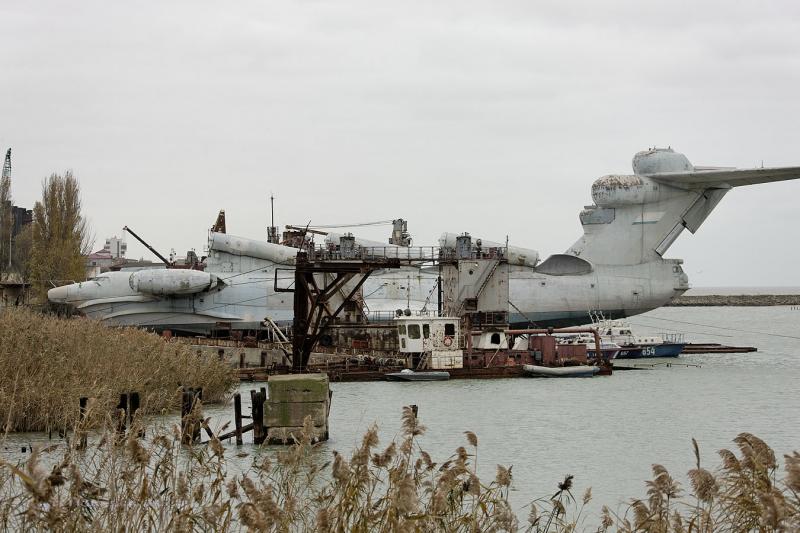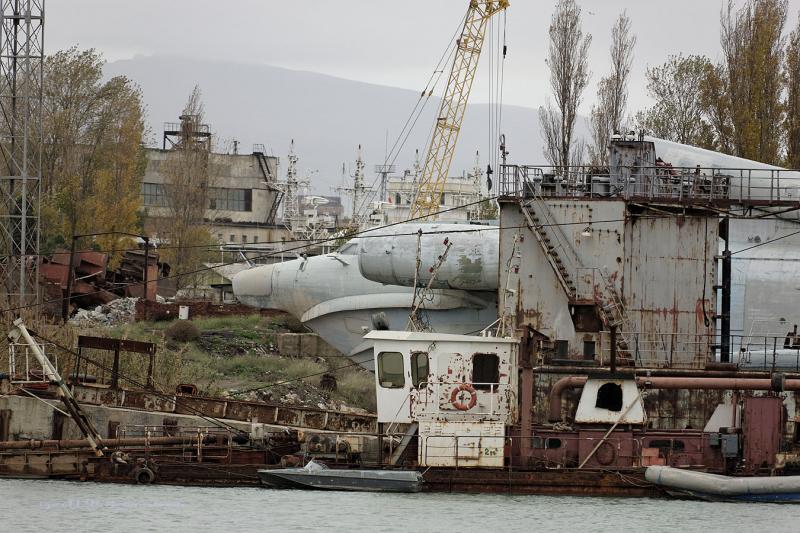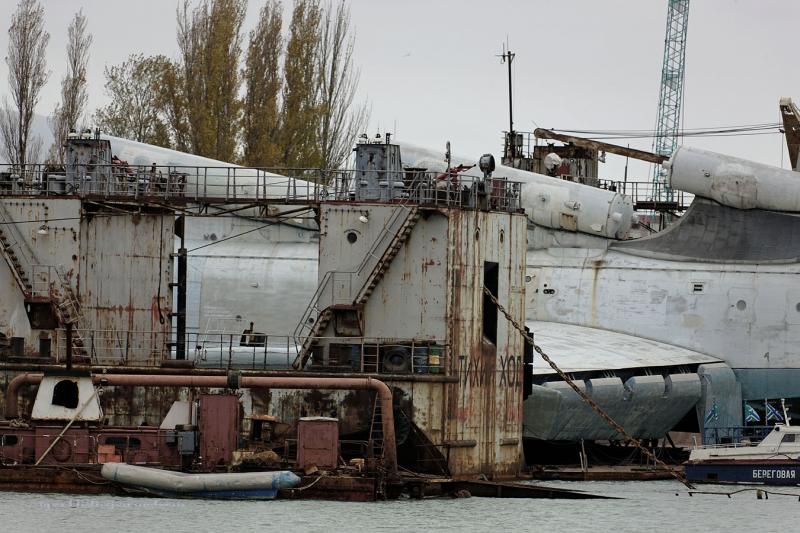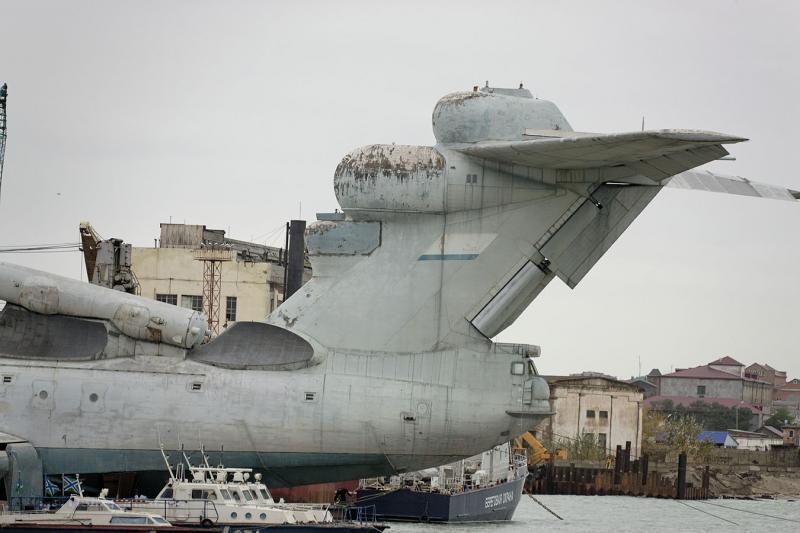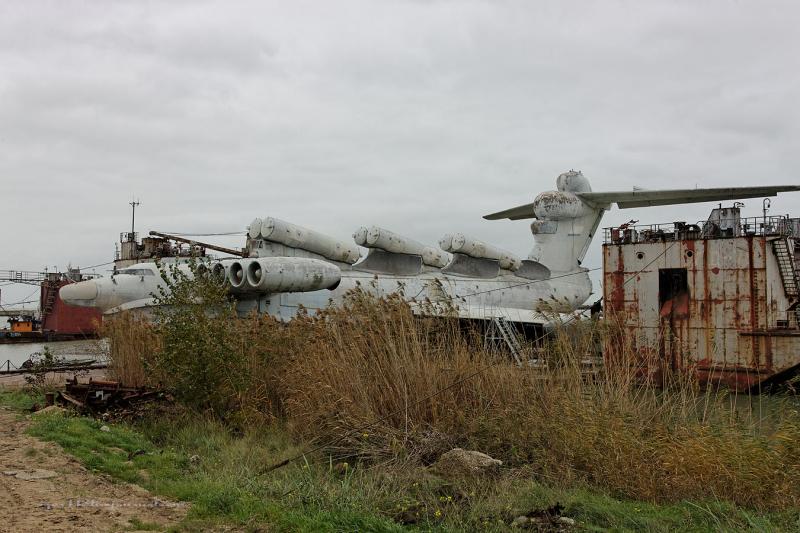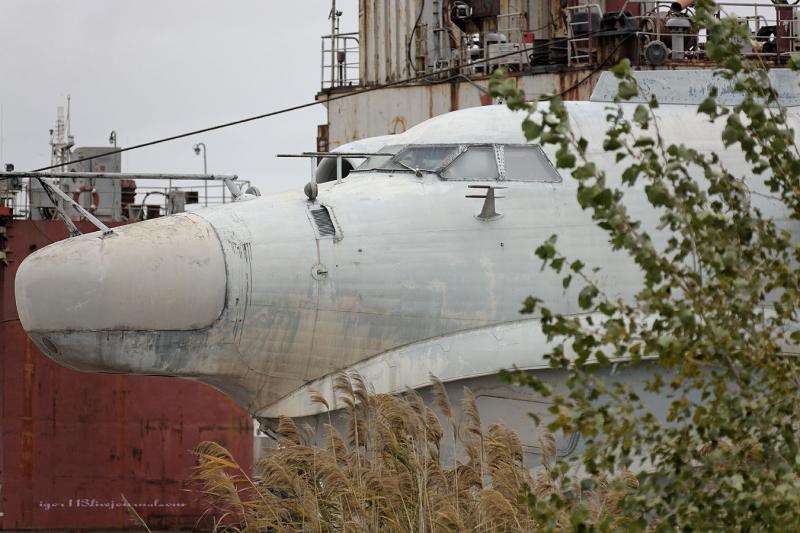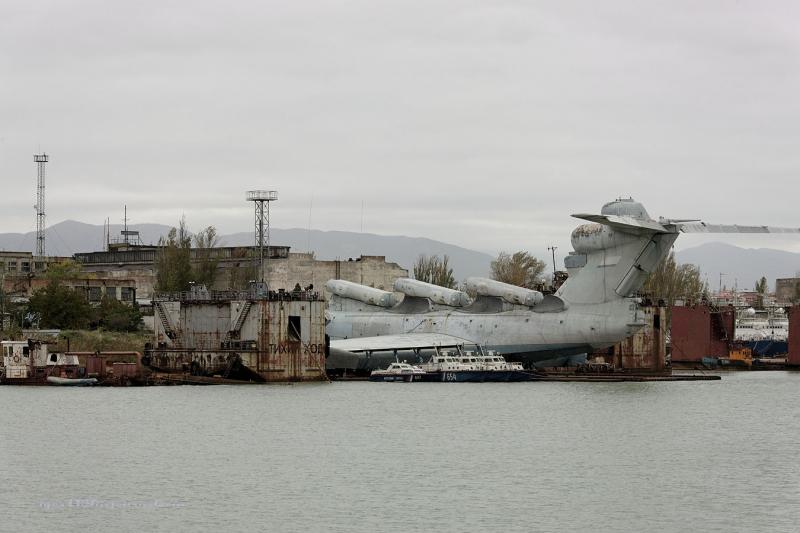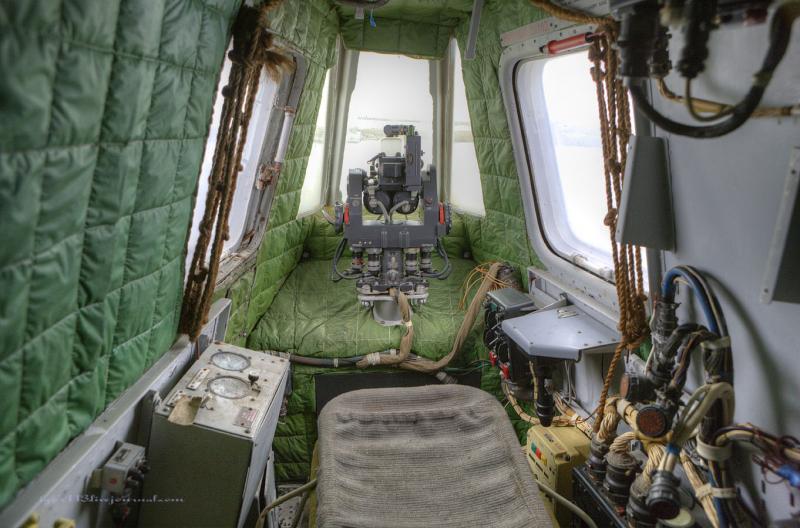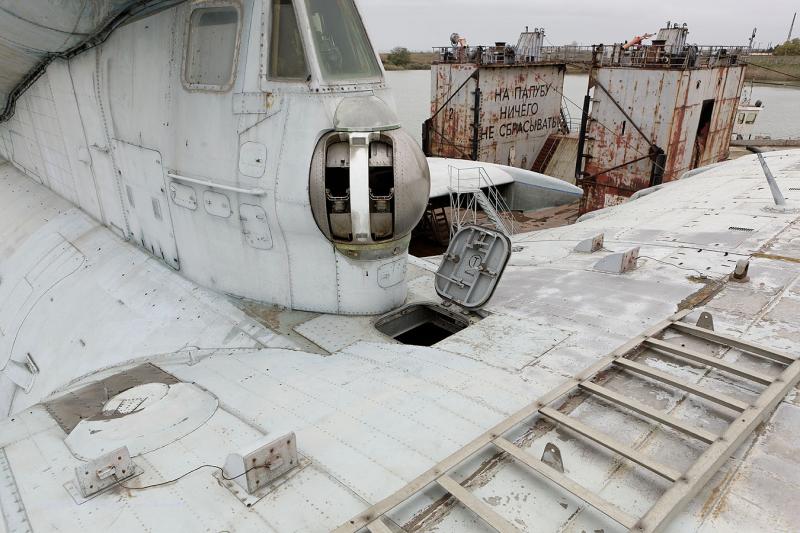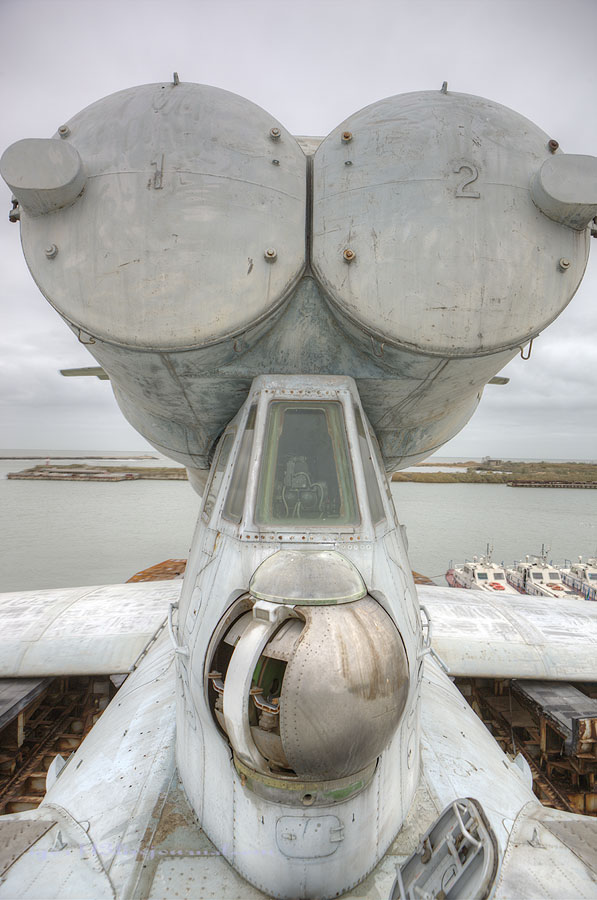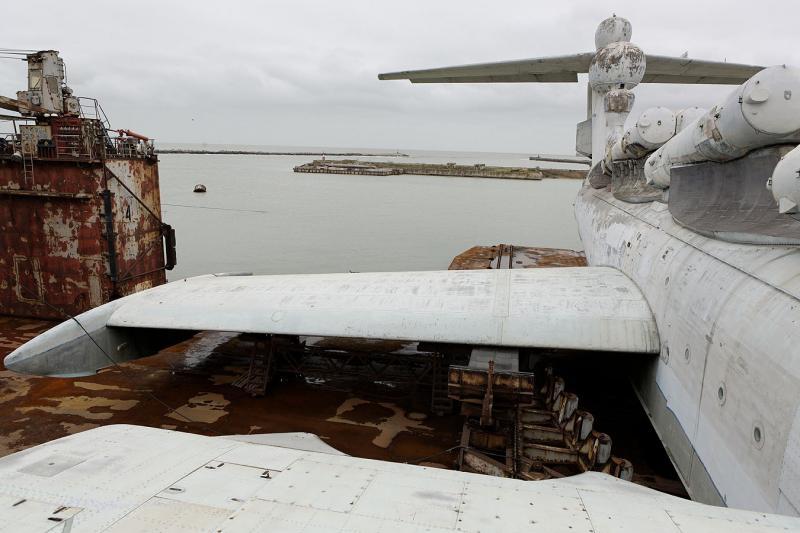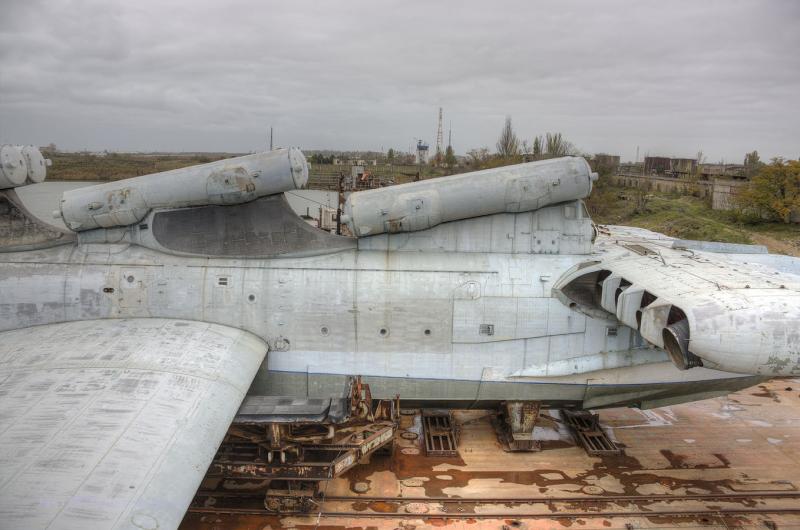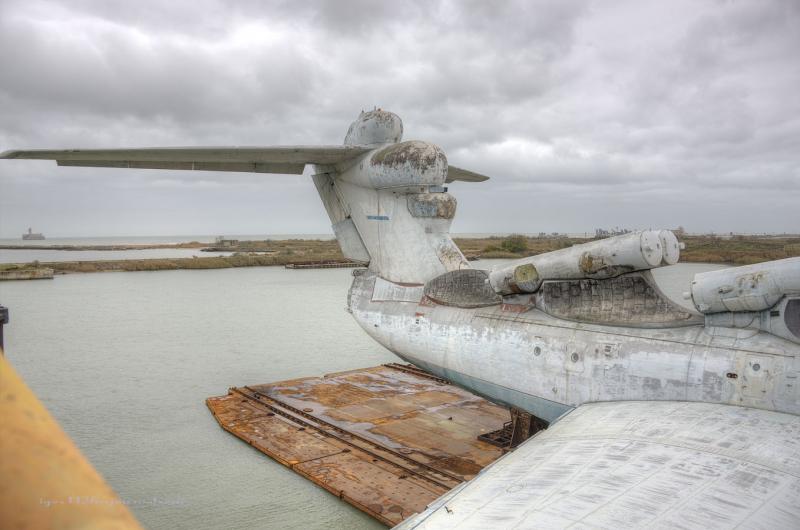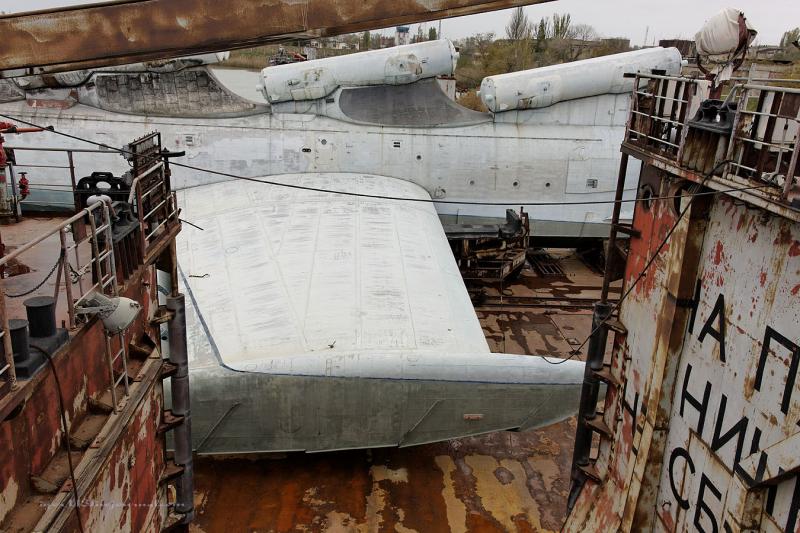 We hope you enjoy our content. We think it's important to keep war history alive. If you do too, please consider becoming a supporter. Thanks.
Become a Supporter