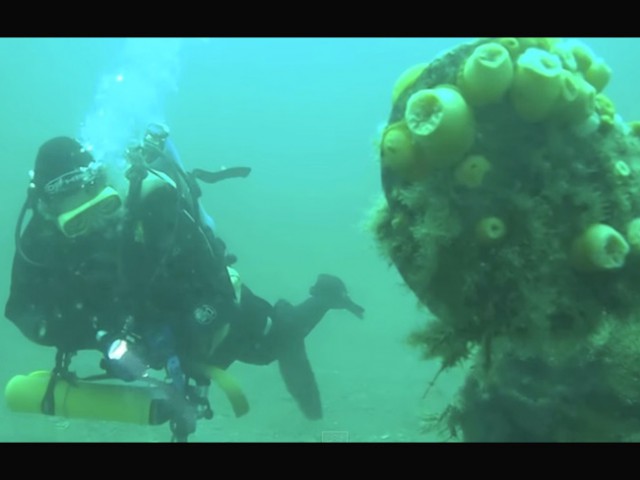 Oberleutnant zur See Hans Muller had just been promoted to his first command.  He would be taking over one of the German Imperial Navy's most dangerous weapons – submarine UC-42.
It was July 17, 1917, and the 26 year old would be leading his crew of 27 through the North Sea to Scotland and Ireland to cause havoc with British shipping.
His biggest prize of his short-lived command occurred off the coast of Aberdeen when he sunk the SS Baysoto on August 6.  It was a ship owned by the Hudson's Bay Company and was laden with over 3,000 tons of Russian flax close to arriving at Tyne and Havre in England.
Eight days later, a small fishing boat called the Jane S hit one of UC-42's mines and sunk off Abb's Head, Scotland.
Three weeks later on September 5, while sailing through the English Channel, Muller sank the Glynn and the Industry off Guernsey before heading to Ireland to lays mines in Cork Harbour where an important Royal Naval base was located.
Cork Harbour, with one of the longest natural harbours in the world, has been a strategic naval facility since the Napoleonic wars – particularly because of its strategic location for guarding the English Channel.
Muller's job was to lay mines in order to impair the operations of the Royal Navy and to interfere with commercial shipping to the greatest extent possible.
Reports of an explosion on September 10, 1917 in Cork Harbour was the last thing ever heard from UC-42.
It was not until October 31 when a Royal Naval minesweeper noticed an oil slick in the area that the process of identifying the lost submarine could begin.  Upon further investigation with the use of depth charges and divers, confirmation was made that UC-42 was lying in 27 metres of water at that location.
It has been accepted that the submarine exploded and sank because of an accident involving its deck gun, torpedoes or one of up to 18 land mines it would have had on board.
While some hatches appear to have been opened, there is no evidence that any of the 27 crew members survived.  In addition to the accidental explosion, there is evidence of serious damage caused by the depth charges dropped by the Royal Navy, although the wreck is relatively well preserved, the Irish Central reports.
The UC-42 is now home to a wide variety of sea creatures and fish and is serving as a war grave for Hans Mullen and his crew as it lies peacefully on the sea bottom.
With its re-discovery by some amateur divers some five years ago, concerns have been raised about the remaining mines on board and the fact that it lies near a natural gas line.  The Irish Naval Service has recently noticed that there has been some tampering with the protective seals it had placed on the wreck. They have cautioned the public against tampering with the site, given its inherent danger and war grave status.