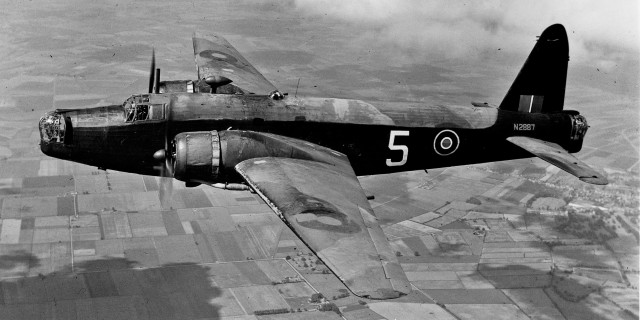 Two neighbors and veterans living next door to each other in the south west of England realized for the first time that they had taken part in the very same World War Two operation over 70 years ago.
The neighbors are both in their 90s and live in a block of flats in Wells, Somerset. George Rhodes is now 99, and Graham Brown is now 93, but during the war, they both took part in a mission to destroy part of the Nazi railway system in Graz, Austria.
One dropped bombs from the air while the other stormed the Austrian railway on the ground. The two have only just realized that they took part in the same mission that summer of 1945.
George, who was one of the thousands of Allied troops on the ground, said that they were all glad that the air support was there for them. As they entered a local rail yard, they radioed in the Royal Air Force to drop bombs on the city to clear the way for their advance.
Graham was one of the pilots who dropped those very bombs from a fleet of Wellington bombers. George recalls how the bombing raid was a success and that the railway was decimated so much that there was no way any trains would be getting through on it. The bombs meant that the ground troops could advance further into the railyard and on to the city.
George joined the army in 1942, and he toured the southern front of World War Two, covering the Middle East, North Africa, and Italy before heading on northwards into France and Germany and the rest of Europe. After the war, George trained to be a mortician and worked in the pathology department of the Norfolk and Norwich Hospital. He married his wife Ruby, and they had one son.
Meanwhile, Graham went on to finish his university degree in engineering at Bristol and became a quarry manager in Wells, where he still lives today.
The two neighbors discovered that they had both served during the war, and then they discovered their mutual connection with the Graz mission. The two are good friends and they while away the hours talking about their war-time experiences.