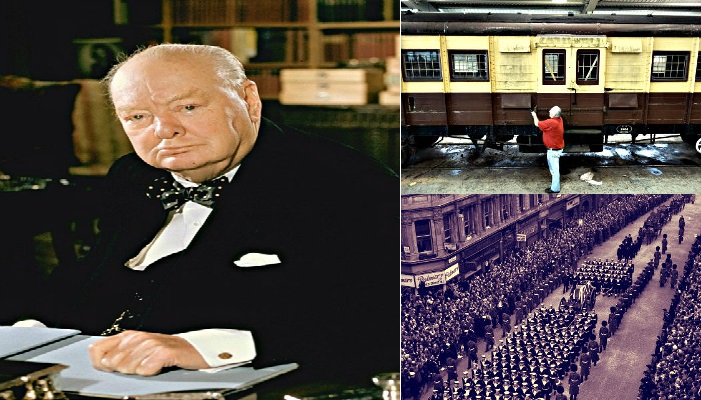 A train carriage, part of the train which bore the body of Sir Winston Churchill during his funeral, will be restored in time for the 50th anniversary of the British WWII prime minister's death.
The said train carriage, the Southern Railway luggage van no.2464, was built way back in 1931. During the funeral procession of Sir Winston Churchill, it took the PM's body from St. Paul's Cathedral, where the state funeral was, to Churchill's final resting place which was in Oxfordshire on the 30th of January, 1965.
The train carriage is currently loaned to the National Railway Museum, situated in Shildon, and will be exhibited early 2015 once its cosmetic restoration is done.
According to Anthony Coulls, the senior curator of rail vehicles at the said museum, the train carriage was an ordinary goods van until that fateful day in 1965. It carried anything that needed transporting — newspapers, perishable goods and such.
However, Mr. Coulls pointed out that that factor is what exactly makes the train carriage special. It shows people that the ordinary can become extraordinary. Because of the part in played in Churchill's funeral, the train carriage is assured a spot in the British national stage. It may not be something glamorous as a steam engine but it did carry someone of importance to the nation.
He further commented how a lot of people, even today, still feel strongly about Sir Winston Churchill that is why commemorating his 50th death anniversary is important. The WWII PM's funeral had been watched by millions of people in television and was attended by representatives from about 112 countries. Thousands even lined the streets of London where Churchill's body passed just so they could pay their respects.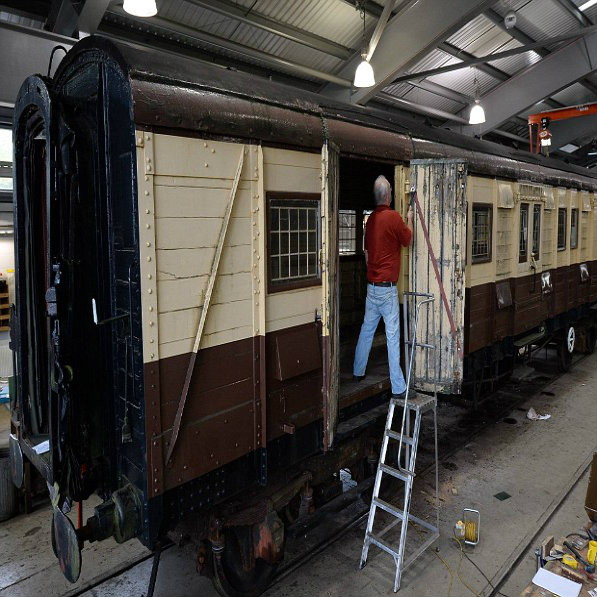 Initially, the train carriage was used as a part of two evacuation trains during the Second World War. Then, it was transformed into its umber and cream Pullman hues in the 1960s, its colors when it carried Churchill's body.
In 1966, it was shipped of to Los Angeles for preservation. It was returned to the UK in 2007 as part of the Swanage Railway Trust Collection.
The said trust, then, loaned the train carriage to the National Railway Museum where it will be undergoing restoration works in time for its exhibit on January 30 next year, the 50th Death Anniversary of Britain's WWII Prime Minister, Sir Winston Churchill.