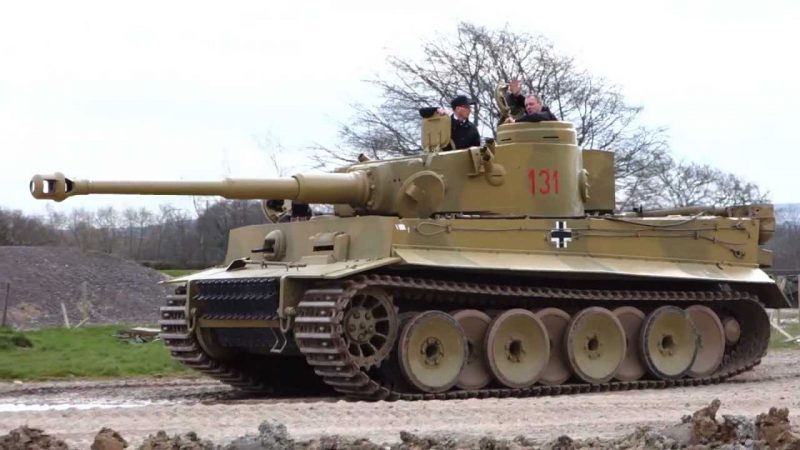 Tank Museum, Bovington
In 2016 Tiger 131 will only make two appearances in our arena; Tiger Day and Tankfest 25th & 26th June. As the only running Tiger 1 tank in the world you really can't afford to miss it!
Tickets
Please note: Tiger Day is a Special Event Day so pre-existing annual passes will NOT be valid. Special event admission prices apply please click here to buy your tickets or call 01929 462359.
Season Tickets
Tiger Day is also included in our Season Ticket which allows entry for all Special Event days. It is fantastic value, saving up to 50% on normal admission prices. 
Click 
here
 to buy.
On the Day
The Museum will open at 10.00am with a range of World War Two talks and tours taking place throughout the day including the opportunity to get close to Tiger.
The highlight of the day will be at 1.30pm, when Tiger 131 makes its return into the Kuwait arena*. The 30 minute display will examine and compare this World War Two beast to its Axis and Allied contemporaries; including Matilda I, Valentine, T-34, Panzer III, Kettenkrad, and Sherman. The display will also examine the impact Tiger had on future tank design, with Centurion and Leopard*.
Please note that access to the arena will be solely for those with a valid Museum ticket.
The Vehicle Conservation Centre will be open from 10am – 4.30pm allowing access to the main floor, this allows visitors unprecedented 
access to the museum's extended collection of tanks and other military vehicles.
*As with all our historic machines, the appearance of the Tiger tank in the display is subject to its mechanical reliability on the day. 
SEE TIGER 131 IN ACTION! We've put together a short film from 2014's Tiger Day: click here
If you would like to learn more about the history of Tiger 131 please click here.

PREMIUM TICKETS – SOLD OUT. 
Premium Tiger Day Experience:
A full day experience, starting at 8.30am to include:
Refreshments including light breakfast, hearty lunch and Dorset cream tea.
Get up close with the Panzers (including Tiger 131, Panther, Panzer II and Panzer III), get closer than ever before to these unique vehicles.
Saving the Tiger lecture; our restoration team will give a brief history on how the Tiger became part of our collection, the reasoning and the methods used to bring the Tiger back, as close as possible, to its original specification and details on how we operate and maintain this historic vehicle.
See Tiger 131 in action in the Kuwait Arena, this 30 minute display will examine and compare this World War Two beast to its Axis and Allied contemporaries.
Gain exclusive access to the workshops and view the vehicles used in the tank display.
Go behind the scenes to visit our restoration workshop, where Tiger 131 was painstakingly restored.
Opportunity to meet the Tiger 131 workshop mechanics.
Premium tickets have now sold out. 
These tickets are recommended for over 16's. Participants must also be a minimum height of 1.25m and be fit and able to climb on and off the vehicles unaided.
Refund policy: Once purchased, tickets cannot be transferred, exchanged, refunded or returned unless the event is cancelled, moved to another date or details of the event are significantly changed after an order has been placed.
A message from the Tank Museum:
"Please Support Us: As a charity, we rely on public support for all our activities. Our work is funded entirely by people like you. With your support, we can continue to create content. With the right support we might be able to do it more regularly – and can be even more ambitious. Please Click on the Banner Below"