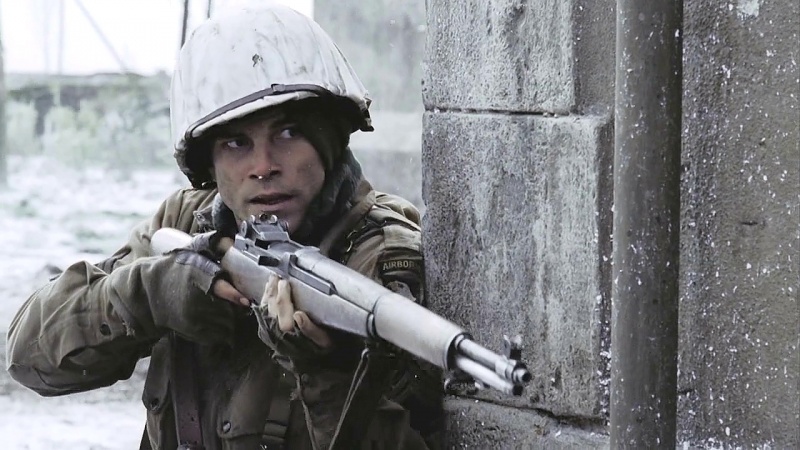 When & Where: June 5, 6 & 7, 2015 at Overlord Omaha Beach Museum, the Utah Beach Museum and the Richard D. Winters Leadership Monument in Sainte-Marie-du-Mont, Normandy, France.
What: 2015 will be the second and final reunion of the actors in Normandy for the foreseeable future. The 2015 events will recognize the 70th anniversary of the end of the war in Europe (VE Day).
Band of Brothers Actors Who Plan to Be in Normandy Next June:
Douglas Spain-Antonio Garcia
Scott Grimes-Don Malarkey
James Madio-Frank Perconte
Ross McCall-Joe Liebgott
Rick Gomez-George Luz
Bart Ruspoli-Ed Tipper
William Tapley-British Tank Commander
Frank John Hughes-"Wild" Bill Guarnere
Robin Laing-"Babe" Heffron
Peter Youngblood Hills-"Shifty" Powers
Eion Bailey-David Webster
George Calil-"Mo" Alley
Philip Barantini-Wayne "Skinny" Sisk
Stephen McCole-"Moose" Heyliger
Shane Taylor-"Doc" Roe
Mark Lawrence-William Dukeman
Make sure you get your tickets as early as you can as this, like last year, will be a sell out. You can get your tickets here: WWII Foundation

Peter Youngblood Hills (born 28 January 1978) is an Anglo-American actor. He is perhaps best known for his supporting role of SSgt. Darrell "Shifty" Powers in HBO's World War II mini-series, Band of Brothers.
He was born in Johannesburg, to an American mother and English father. He attended Mill Hill School, a private school in Mill Hill,North London and completed his education to sixth form in 1998. He started off his career in acting with various TV commercials before moving onto bigger things. He has appeared in various films like The Beach and The Last of the Blonde Bombshells. His big break was when he appeared in all ten episodes of Tom Hanks and Steven Spielberg's Band of Brothers.
He also appeared in a 2002 film, AKA with his Band of Brothers co-star Matthew Leitch. In 2003, he starred as Steve Warson in Michel Vaillant. Peter Hills has been an actor since 1998. Hills played a role in The Wolf of Wall Street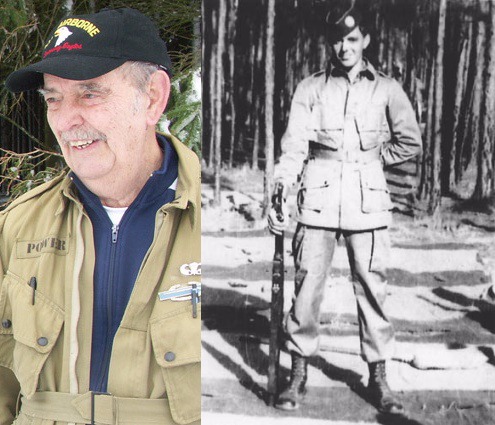 Staff Sergeant Darrell C. "Shifty" Powers  was a non-commissioned officer with Easy Company, 2nd Battalion, 506th Parachute Infantry Regiment, in the 101st Airborne Division during World War II.
Powers and Wynn both volunteered for the paratroopers, and became members of Easy Company. They received training in Camp Toccoa, Georgia under Captain Herbert Sobel. In Camp Toccoa, Powers was one of the two members in Easy Company that were made expert riflemen, the other one was Buck Taylor, and received a three-day pass. Powers wanted to go home, but did not have enough money. Wynn took a helmet with him and walked through the barracks. He said, 'Shifty's got three days off and doesn't have enough money to get home. Everybody chip in a bit. Here – I'm going to start it with five dollars.' Everybody else threw in some money. Powers counted the money, and it was more than what he would need. Wynn grinned, 'Then give me my damn five dollars back.'
"By my twenty-second birthday, you know, I had killed eight men. Eight that I was certain of, eight that I could plainly count. That information was stuffed deep within my gut, and if anyone ever asked if I killed someone during the war, particularly if a child ever asked, I vowed I'd shake my head no, that information was never coming out."–SHIFTY'S WAR"
Powers followed Easy Company to station in Aldbourne, England. He was shocked to see that the residents there were prepared to defend themselves against the Germans with only garden implements. He thought it would have been a massacre if the Germans had indeed invaded Aldbourne.
Powers jumped into Normandy on D-Day, missing his drop zone. He found Buck Taylor and later Bill Kiehn and the three linked up with Easy Company several days later to fight in Carentan. Powers participated in the Allied military operation, Operation Market Garden in the Netherlands.
Powers also fought in the Battle of the Bulge in Belgium. On December 29, 1944, when Easy Company was staying in the woods, Powers noticed a tree that was not there just the day before and reported it to First Sergeant Carwood Lipton. The "tree" was ultimately discovered to be part of the camouflage the Germans put up for their anti-aircraft battery. Lipton got approval for full battery fire to attack the area despite the short supply of artillery ammunition and the area was deserted within an hour. Many lives were probably saved with the destruction of the German anti-aircraft battery. Lipton commented, 'It all happened, because Shifty saw a tree almost a mile away that hadn't been there the day before.' It was one of Powers most truly remarkable achievements and a testament to the extraordinary gifts his backwoods upbringing brought to Easy Company.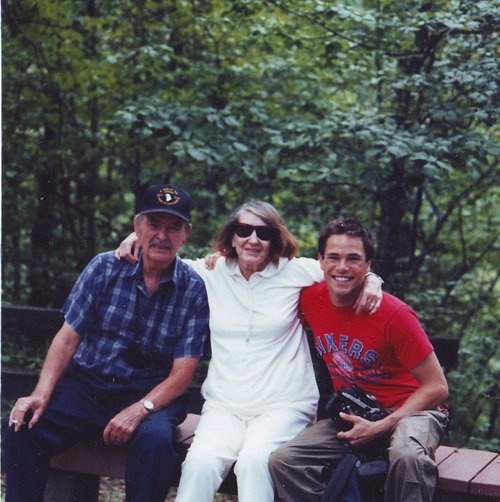 Shifty Powers and his wife, Dorothy, at their home in Virginia with Peter Youngblood Hills who portrays Shifty in Band of Brothers
On January 13, 1945, when Easy Company was attacking Foy, several of the men were pinned down by a sniper. For some time, no one could locate. Suddenly, Powers yelled, "I see him." and fired his rifle. The sniper was silenced and the men were no longer pinned down. Later when Carwood Lipton and Wynn found the body of the sniper, they were shocked to see the bullet hole centered in the middle of his forehead. Wynn commented, 'You know, it just doesn't pay to be shootin' at Shifty when he's got a rifle.'
Powers was one of the very few who was never wounded in combat. Partly because of that, Powers lacked the sufficient points to return home under the military point system, although he was there every day when Easy Company fought on the line. Powers joined the lottery that was organized to allow one man from each company to return home early on a furlough. He won this lottery after the rest of the company rigged it in his favor by removing their own names and was set to return stateside. During the trip to the airfield, the vehicle that Shifty was in was involved in an accident and he was badly injured. He spent many months recuperating in hospitals overseas while his comrades in arms arrived home long before he did.
You can get your tickets here: WWII Foundation
Sponsored by: