Most players agree that EA DICE hit a homerun with Battlefield 1. Its setting is a breath of fresh air (with some gas), and it is a blast to play.
The campaigns are fun and introduce players to other areas outside the well-trodden trench warfare. It feels grounded in history despite that it is, first and foremost, a game. The biggest problem, however, is the lack of French troops in the base game. The French were heavily involved in WWI, and are obviously missing.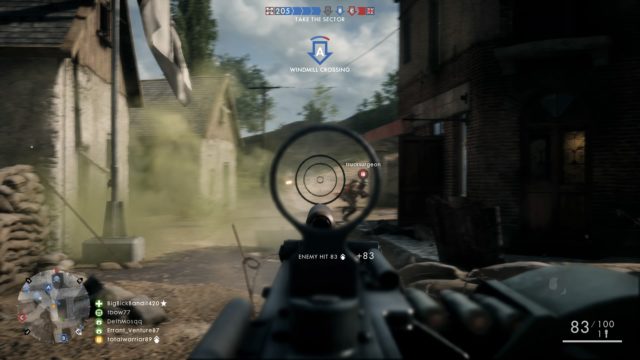 It seems that DICE wanted to give the French their very own chunk of the game with the "They Shall Not Pass" DLC, releasing in March. Details are still few, but enough is known to get excited about the French.
The title of the DLC is probably about the French stand at Verdun. What remains unconfirmed is a singleplayer mini-campaign. As the work involved is much more intensive than the multiplayer additions, it is unlikely they will have another mini-campaign. If they did, it would make sense to center it on Verdun.
In the overview of the DLC, DICE included some concept art while discussing the incredible French stand at Fort Vaux. The 600 or so French garrison fought many thousands of assaulting Germans. They continued fighting as parts of the Fort were overrun, even moving the fight underground. They surrendered only because they ran out of water.
Although the Germans won the battle of the Fort they would eventually withdraw from most of Verdun and cede victory to the French.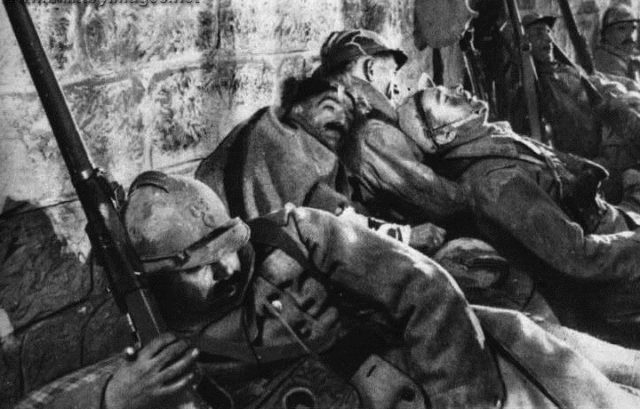 A story campaign would be fantastic here. It would fit in well with the established comradery and sense of seriousness, and at times, hopelessness found in the existing campaigns. If not, it seems clear that Fort Vaux will serve as a multiplayer map, one of four maps that have become the standard offering of most multiplayer FPS DLC.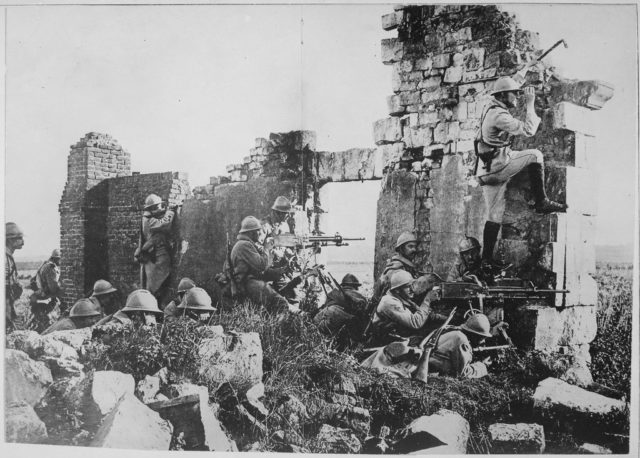 A multiplayer map of Fort Vaux would likely be an almost entirely indoor map. Crisscrossing underground tunnels should be dark and damp. Muzzle flashes could guide players to develop firefights, and a shotgun could finally be a viable choice.
Another trench warfare map is hopefully coming giving plenty of care and attention into littering the battlefield with busted artillery, damaged buildings and some of the most massive craters we have ever seen. Many areas of Verdun could be used, but concept art points to burning groves of trees for cinematic effect.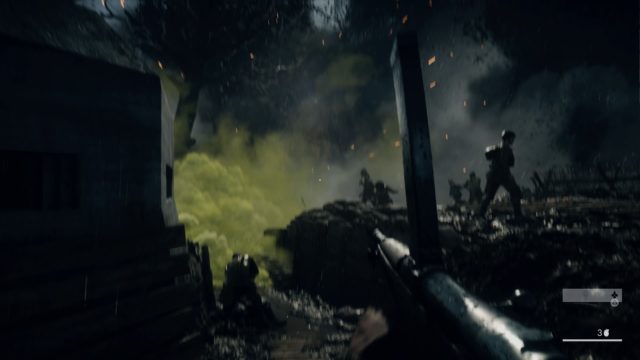 Now that we have the French on their way, all we need is some attention to the Eastern Front. The Russians were a huge part of WWI and fought some massive battles. The Eastern Front had sprawling open field battles, more use of cavalry and an overall different feel to the campaign.
Thankfully, They Shall Not Pass is one of many DLCs DICE will put out over the life of their game. Battlefield 4 continued to receive new updates and maps three years after release, so we can hope Battlefield 1 will get the same attention.
Check out his YouTube video to see some of the DLC weapons in action.
https://www.youtube.com/watch?v=9g6Bu1OY-eM