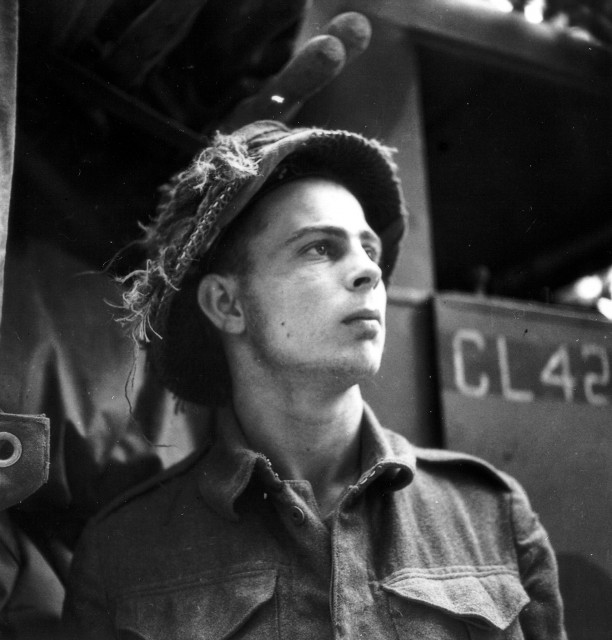 René Corby, a Canadian soldier of the 3rd Canadian Infantry Division at Capriquet on July 8th 1944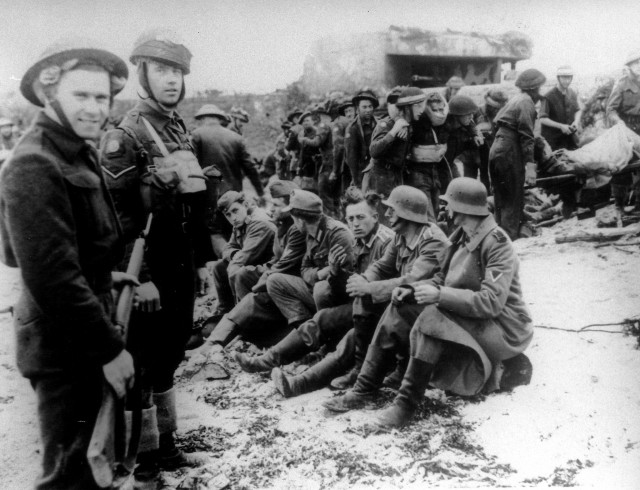 Canadian Provost Corps guarding prisoners that fought in Wiederstandsnest 28 'La Cassine" in Bernières sur Mer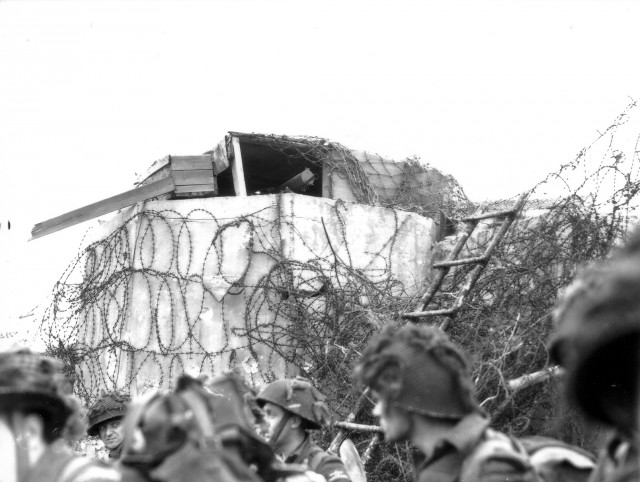 Soldiers of the 3rd Canadian Infantry Division at Wiederstandsnest 28 'La Cassine"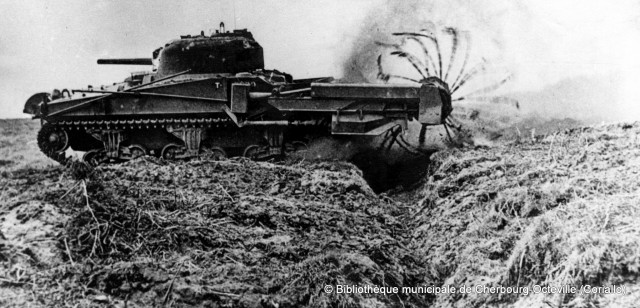 A Sherman Crab, mine clearing tank at work in Normandy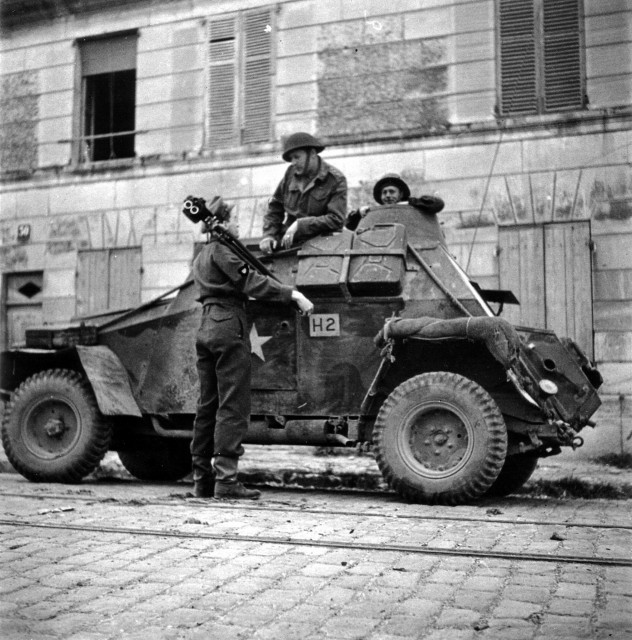 Lieutenant G. Cooper, cameraman of the Canadian Army Photo and Film Unit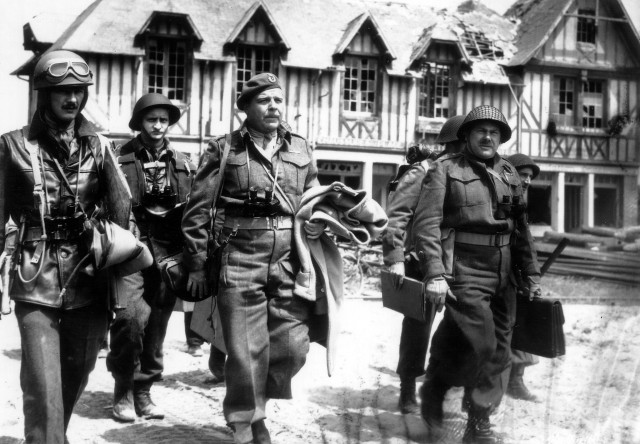 June 6th 1944, 12h20, Maj. Gen R.F.L Keller of the Canadian 3rd Infantry division and Brigadier R.A. Wyman of the 2nd Armoured Brigade in Bernières sur Mer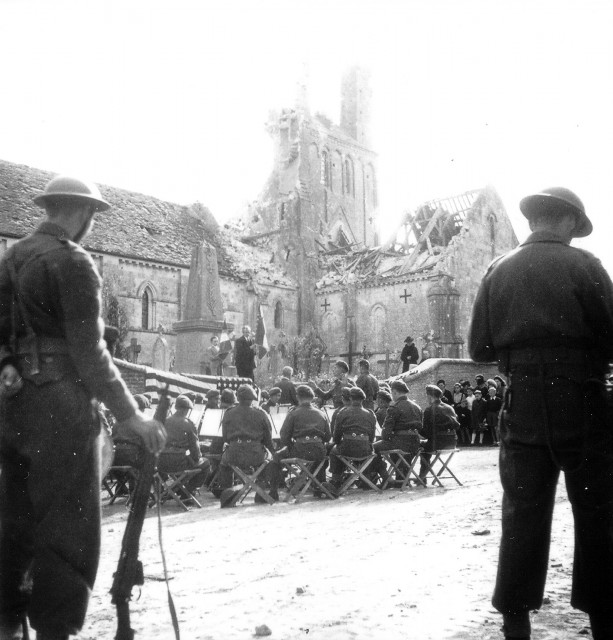 Fanfare of the 2nd Canadian Corps near the church of Saint Ouen on July 14th
Bernard Hoo, John MacCouville and J R Kostick du Queen's Own Rifles of Canada, 8th Brigade of the 3rd Canadian Infantry Division at Caen on July 9th.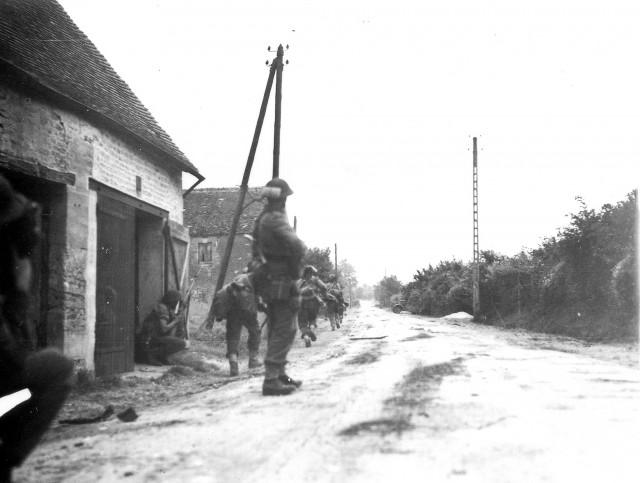 B Company of The Argyll and Sutherland Highlanders of Canada-Princess Louise's, 4th Canadian Armoured Division in action on the streets of St Lambert sur Dive.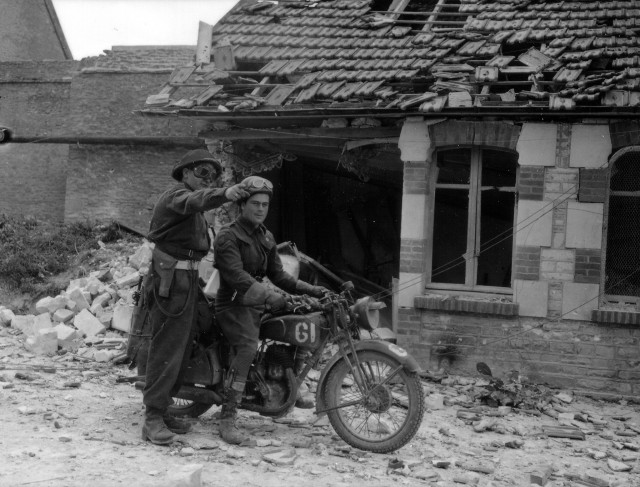 In Rots on June 15h 1944, corporal Philippe Castailloux on his motorbike talks to Sergeant .S Giles, No 4 Provost Company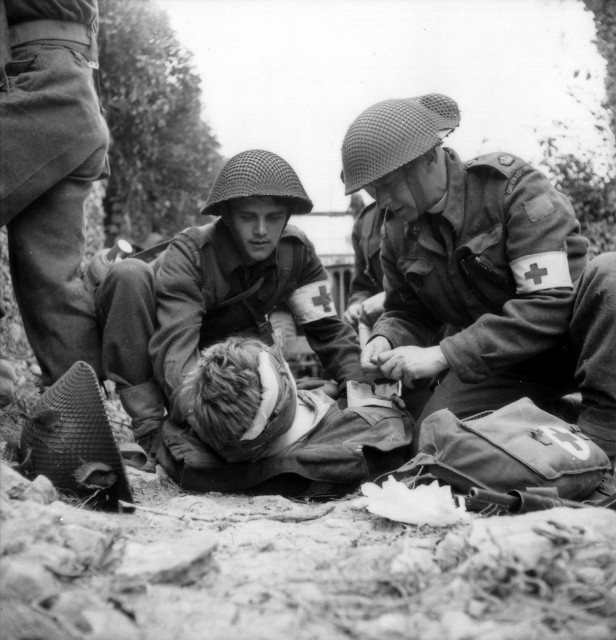 Cameron Highlanders of the 3rd Canadian Inf. Div take care of a wounded soldier
Capriquet, July 4th 1944, 10 members of the Cameron Highlanders of Ottawa (Machine Gun) eat next to a bombed out house.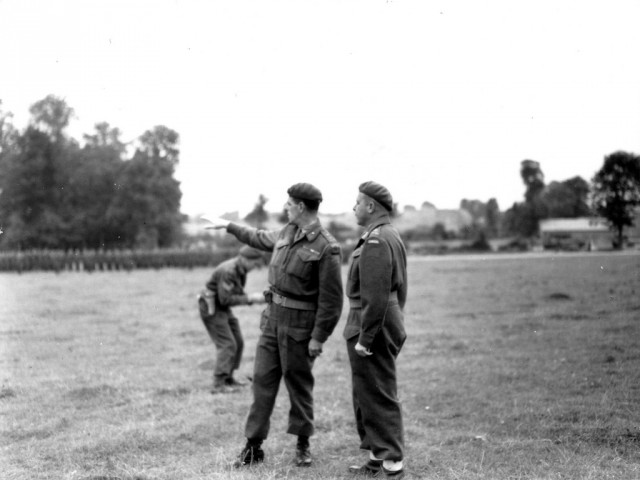 August 2nd, 1944, inspection of the 7th Brigade of the 3rd Canadian Inf. Div by Maj.Gen.l Rodney Frederick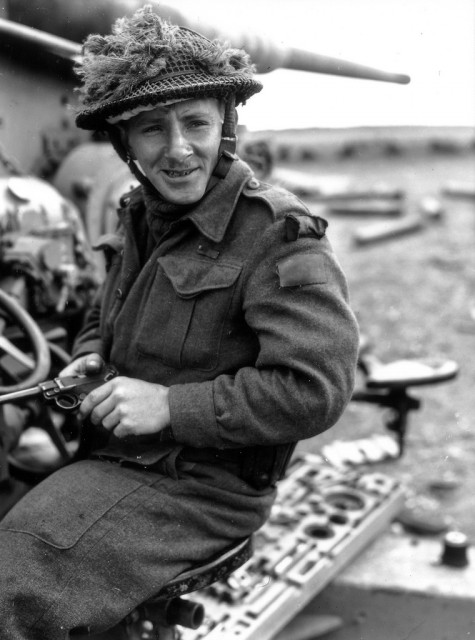 Corporal McAllister (of Hamilton, Ontario), plays with his captured Luger whilst sitting on a destroyed 88mm dual purpose gun.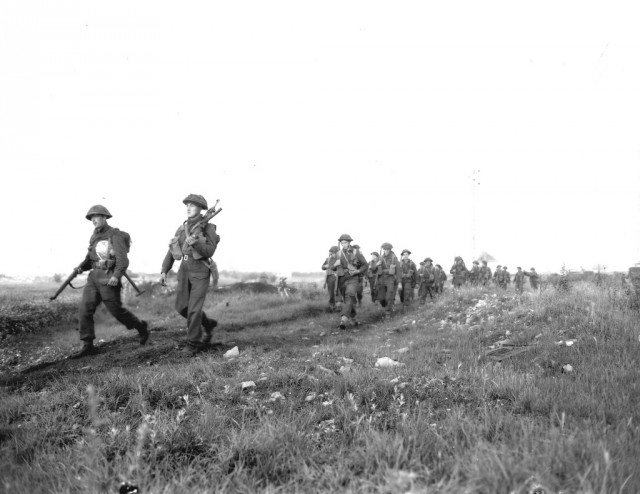 Soldiers of the Royal Winnipeg Rifles of the 7th Brigade, 3rd Cdn Inf Div march in formation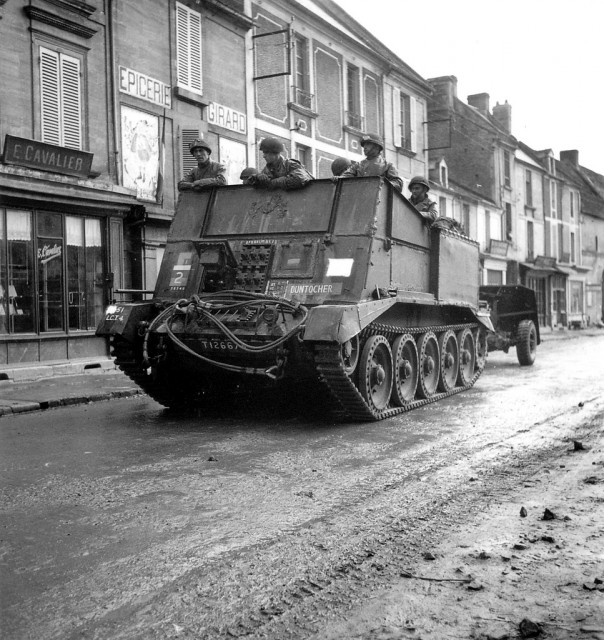 A DUNTOCHER tows a 17 pounder anti tank gun through Cruelly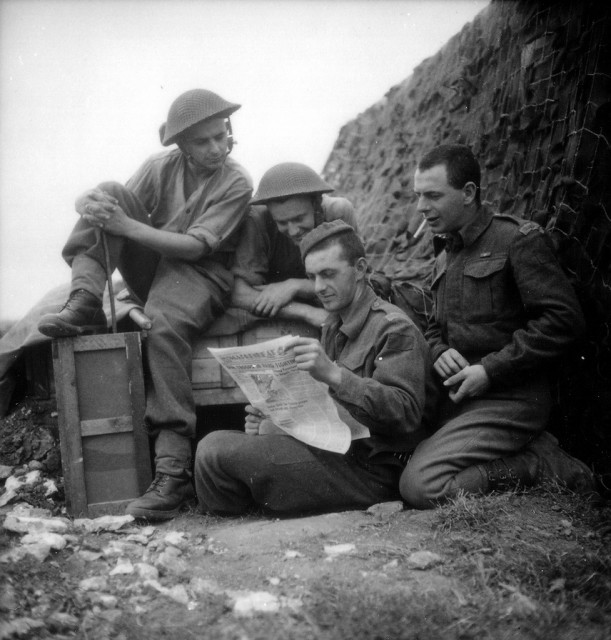 Canadian Soldiers Fred Morriss, Ed Lacey, Maurice Luftspring and George Mutcheon read the Canadien Army news paper "Maple Leaf"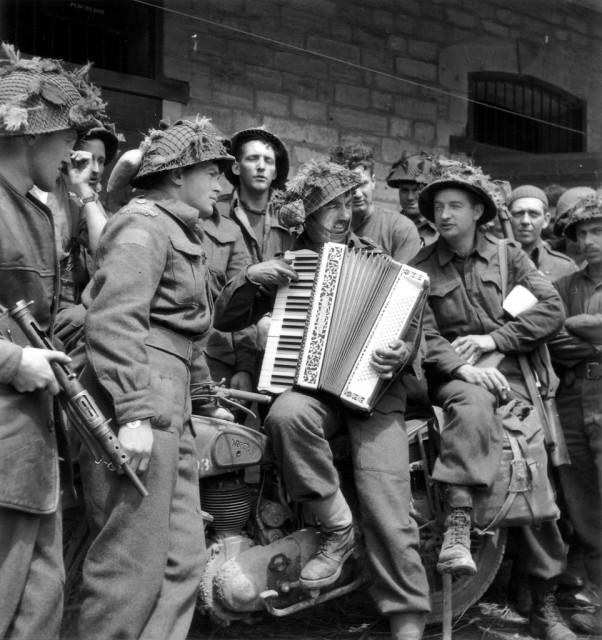 Troops from the Highland Light Infantry of Canada, 9th Infantry Bde, 3rd Cdn Inf Div listen to songs played on an accordion.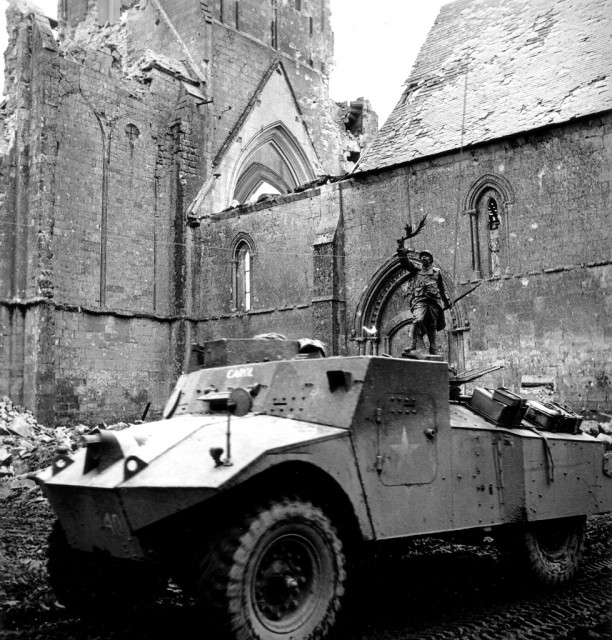 Morris Light Reconnaissance Car MK II in Norrey en Bessin, July 4th 1944