There is no one who has not played, or at least heard about Monopoly, the legendary board game! So there is no reason at all to present it to you or explain the rules.
The game itself was patented in 1904 but existed as early as 1902, and was designed in the Unites States by E. Magie and C. Darrow.
The most common and well-known version was first published in 1935, and since then the game has been evolved almost constantly.
Various themes, some slight changes in rules, et cetera.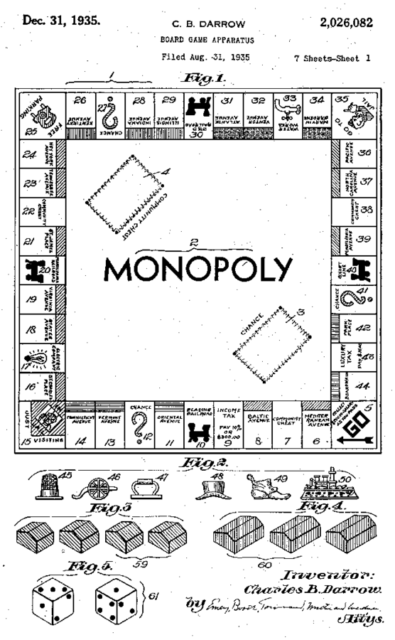 Various themes have been developed over the year. An interesting example of a variation of "The Landlord's Game" was the one created in 1941 ordered by British Intelligent Service, it was a special edition for World War II prisoners of war held by the Nazis.
Inside the game were hidden maps, compasses, tools mentioned to make escapes easier, and even some cash hidden in with the game money which was very real and very useful.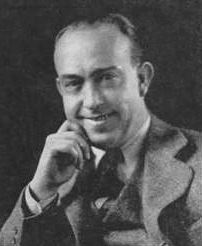 The game itself was very popular not only in camps for prisoners. Mainly for British and American soldiers. In 1941 the Elizabeth Magie's second patent of "the Landlord's Game" expired and since then she was no longer considered as an inventor of the game.
After World War II the sales goes up from 800,000 to over one million in a year! German and French re-entered and then it goes even more smoothly on the markets of Spain, Israel, Greece and Finland as new versions.
During Cold War, in 1959 in Moscow, several copies were exhibited in American National Exhibition. All of them were stolen.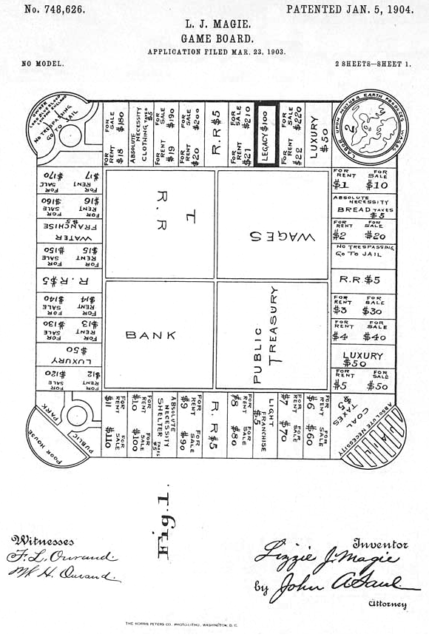 TANK MUSEUM MONOPOLY!
In this version of Monopoly, you can buy tanks instead of properties. The Tank Museum has added to its range of themed Tank Museum games – now you can take a piece of The Tank Museum home! If you would like to order one, here is the link.
Play your way around The Tank Museum, with pieces including the Mark IV and Tiger tank, buying up the Museum's tank collection.
Pick up a card from the Officer's mess or the Quarter Master and purchase tank sheds and even your own Workshop to house your new collection.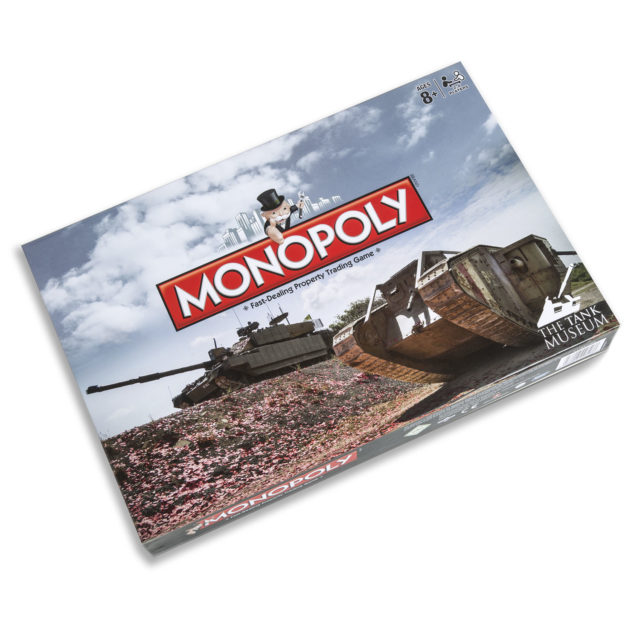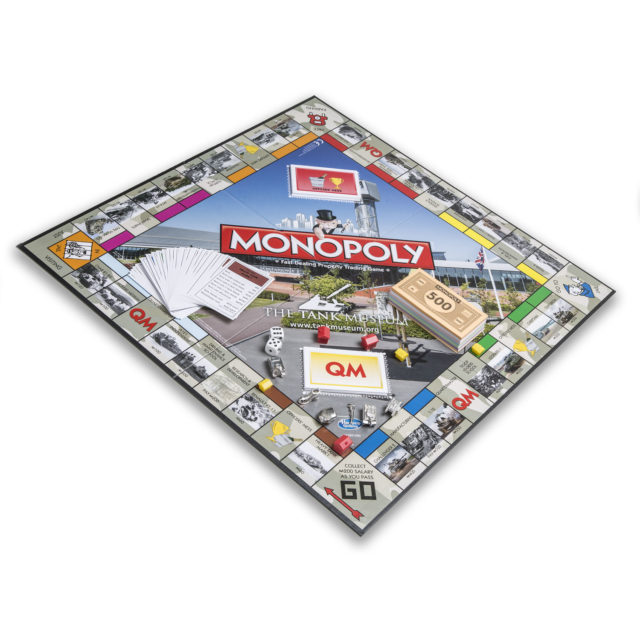 A message from the Tank Museum:
"Please Support Us: As a charity, we rely on public support for all our activities. Our work is funded entirely by people like you. With your support, we can continue to create content. With the right support we might be able to do it more regularly – and can be even more ambitious. Please Click on the Banner Below"